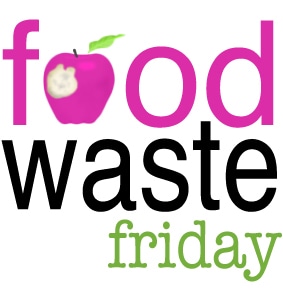 Every week, I post a picture of the food that has gone bad over the last seven days. Why do I do this? Because in March of 2008, I finally got fed up with the amount of food I was wasting, and I thought that showing my waste to other people would motivate me to use up my food instead of wasting it. Because this often embarrassing practice was so helpful for me, I invited other bloggers to join me in posting their food waste photos, and Food Waste Friday was born. If you're not a blogger but still want some food waste accountability, feel free to participate by leaving a comment.
I bought a pack of tomatoes at Aldi and last night, I noticed that one of them had started to get hairy. I routinely salvage tomatoes that have a bad spot or that are getting a little wrinkly, but hairy tomatoes are never the recipient of such effort.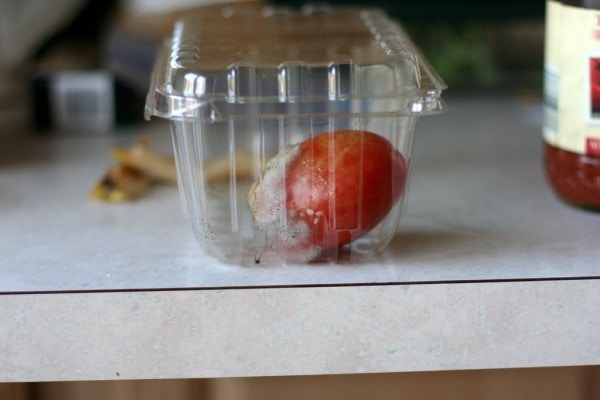 Nope, those go straight into the compost bin.
Also, this jar of tomato sauce got moldy while we were away on vacation and I forgot to mention it in last week's food waste post.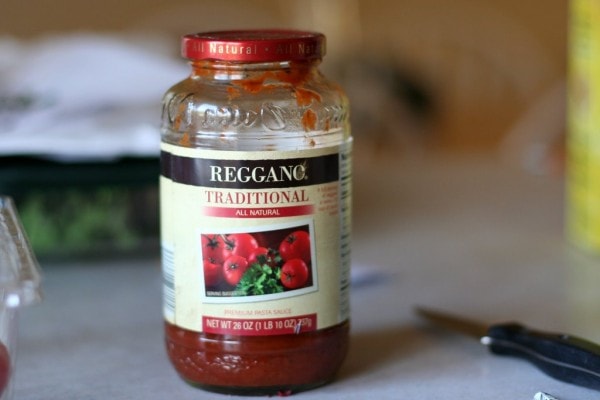 I really need to remember to freeze opened jars of tomato sauce before we go away, because this is not the first time I've lost tomato sauce this way.
On a more cheerful note, I had some leftover salmon to use this week, and I'm proud to say it's all gone (those of you who remember my bad adding-salmon-to-scrambled-eggs experience will appreciate this fully).
________________________________________________
How did you do this week? If you blogged about your food waste, link us up by entering your info into the widget below. You'll save money, reduce your trash output, and get a little publicity for your blog! And if you don't blog, you can still share about your food waste by leaving a comment.
space
Today's 365 post: Lisey: Mommy's making brownies!