Every week, I post a picture of the food that has gone bad over the last seven days. I started doing this in March of 2008 to help motivate myself to use up my food instead of wasting it and it's been very effective. Since it helped me so much, I invited other bloggers to join me in posting their food waste photos, and Food Waste Friday was born.
After several weeks with nothing to show you, I'm back with photographic evidence of my waste.
I think I bought this nacho dip for our Super Bowl snacks back in, um, February. And given how un-food-like this is, I didn't even think it was possible for it to go bad.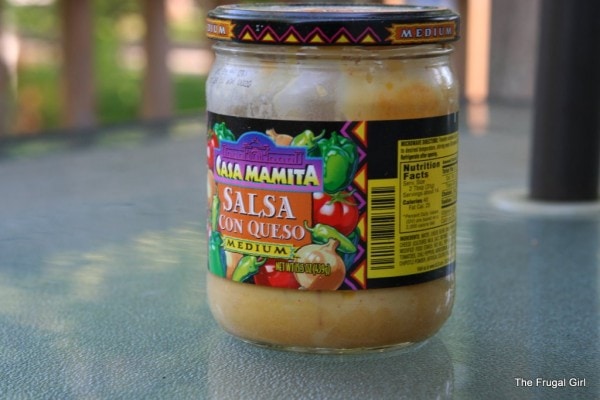 Let me tell you, it can. Holy moly, that stuff smelled rank when I opened it.
So, it's going into the trash. I reeeeeally don't think processed cheese dip should go into my compost. 😉
I also wasted some green beans.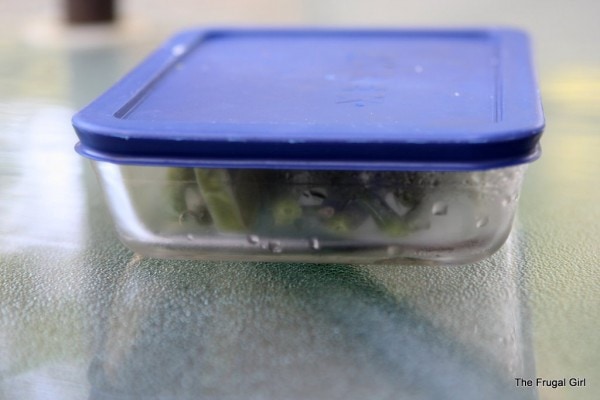 Normally I manage to cook just enough for us to eat at one meal, but I overcooked (or we under-ate!) this time. I don't know about you, but leftover cooked green beans are really, really unappealing to me. I had great intentions of eating them despite my lack of enthusiasm at the prospect, but I didn't manage to get past the intention part and into the action part.
_______________________________________________________
How did you do this week? If you blogged about your food waste, link us up by entering your info into the widget below. You'll save money, reduce your trash output, and get a little publicity for your blog! And if you don't blog, you can still share about your food waste by leaving a comment.