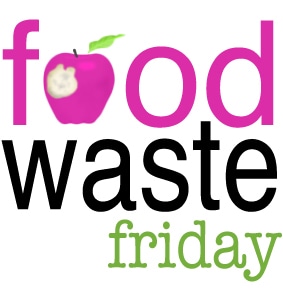 Every week, I post a picture of the food that has gone bad over the last seven days. Why do I do this? Because in March of 2008, I finally got fed up with the amount of food I was wasting, and I thought that showing my waste to other people would motivate me to use up my food instead of wasting it. Because this often embarrassing practice was so helpful for me, I invited other bloggers to join me in posting their food waste photos, and Food Waste Friday was born.
space
I wasted a lot of things this week. Sigh.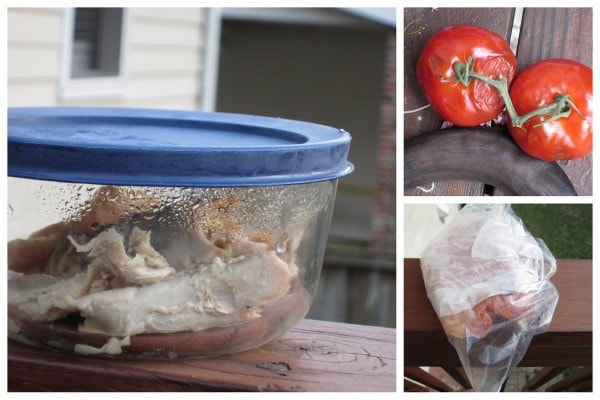 And two of the things I wasted are meat. Oy. There's some rotten chicken, some old lunch meat, two tomatoes, and a banana.
Why did I have a bad week? It's because I had a really, really busy week around Sonia's birthday, and I didn't manage to stay on top of my fridge. Living without food waste really does require consistent mindfulness, and when my life gets too busy, that mindfulness kind of falls to the wayside.
But, birthdays are important and they don't happen all the time.
And on the bright side, we had a fabulously successful clean-out-the-fridge night last night, and I am now feeling quite on top of the food situation at my house.
We ate a lot of leftovers and random bits of food, and I made myself some scrambled eggs with the last of a pepper, some leftover sauteed mushrooms, half a slice of ham, and a slice of bacon.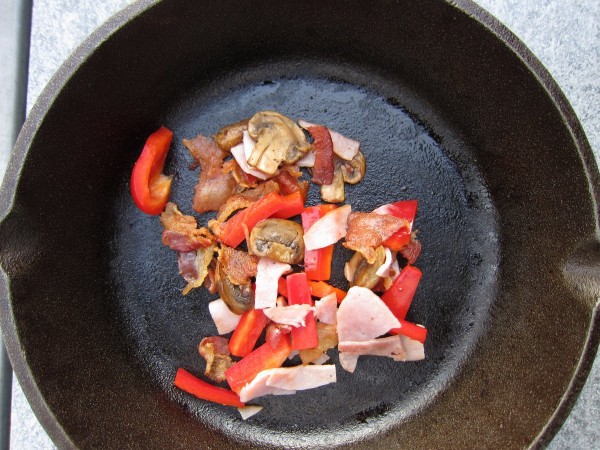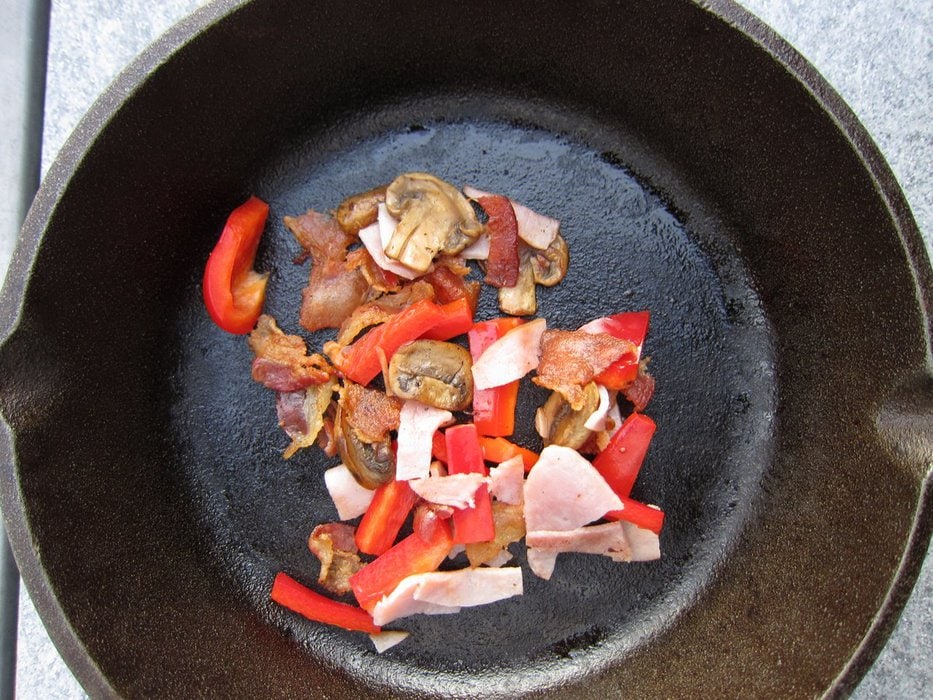 And my children also helped by spreading leftover chocolate frosting onto crackers for dessert.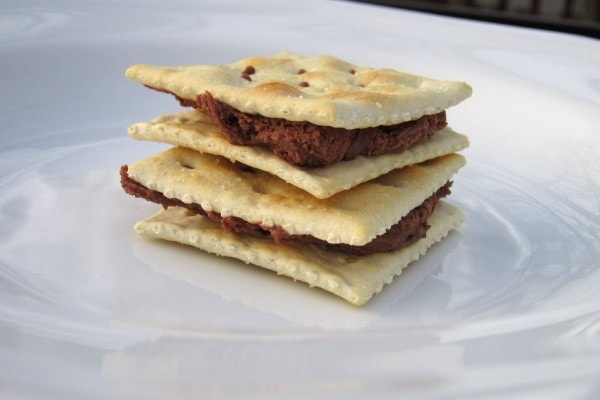 They suffer so.
Hey, on a chocolaty note, Lisey's got a blog post up. Just click on the photo to go see what she made. 😉

________________________________________________
How did you do this week? If you blogged about your food waste, link us up by entering your info into the widget below. You'll save money, reduce your trash output, and get a little publicity for your blog! And if you don't blog, you can still share about your food waste by leaving a comment.
Those of you who participate in Food Waste Friday can now grab a fancy-schmancy button to perk up your posts. If you copy and paste the following code into your Food Waste Friday post, this little graphic will appear.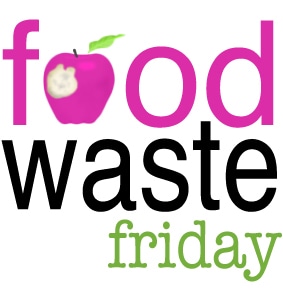 If you blog on WordPress, just make sure you're in html mode when you copy and paste the code, or it won't work properly.
__________________________________
Today's 365 post: Deja Vu
Joshua's 365 post: Ugh!