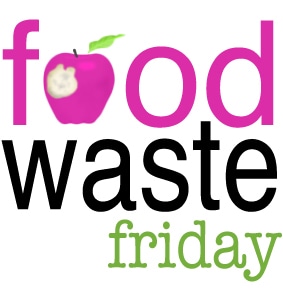 Every week, I post a picture of the food that has gone bad over the last seven days. Why do I do this? Because in March of 2008, I finally got fed up with the amount of food I was wasting, and I thought that showing my waste to other people would motivate me to use up my food instead of wasting it. Because this often embarrassing practice was so helpful for me, I invited other bloggers to join me in posting their food waste photos, and Food Waste Friday was born. If you're not a blogger but still want some food waste accountability, feel free to participate by leaving a comment.
Relatively recently, I wasted some half and half. I thought perhaps the problem was that I had stored the half and half on the door of the fridge (a warmer place), so I started keeping it back further in the fridge.
However, I now have a little bit more half and half that went bad (about 1/2 cup).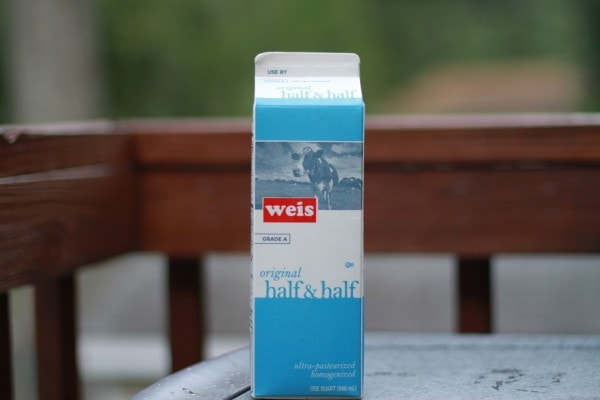 I think the problem is just that we're not using it fast enough in the summer, when only Mr. FG is regularly drinking chai (he works in a super cold office and I live in a not super cold house, so he needs tea and I do not).
So, my solution is this.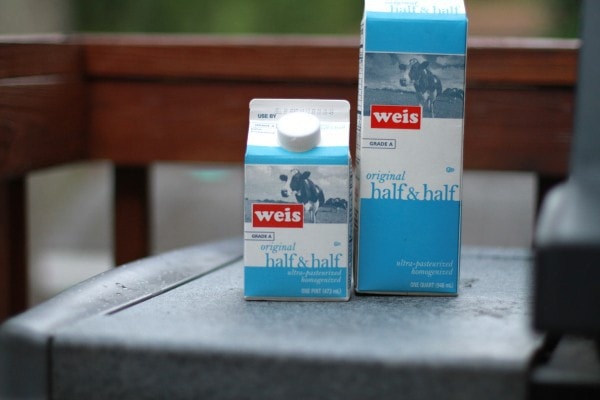 Yes. A smaller container of half and half.
I am brilliant, no?
The smaller container represents a slightly poorer value per ounce, but if I can use it up instead of wasting it, it may end up being a better bargain (because sometimes the price per pound/ounce shouldn't prevail).
Other than that, my fridge is in good shape aside from some buttermilk that needs to be used up. I feel pancakes coming on…
p.s. I know a grill is an odd place to take a picture of food waste, but when you're taking pictures at 6:08 am, you have to go outside. 😉
________________________________________________
How did you do this week? If you blogged about your food waste, link us up by entering your info into the widget below. You'll save money, reduce your trash output, and get a little publicity for your blog! And if you don't blog, you can still share about your food waste by leaving a comment.
_________________________________________________
Today's 365 post: "Mommy, your legs don't look too good."
Joshua's 365 post: The Belated Answer!