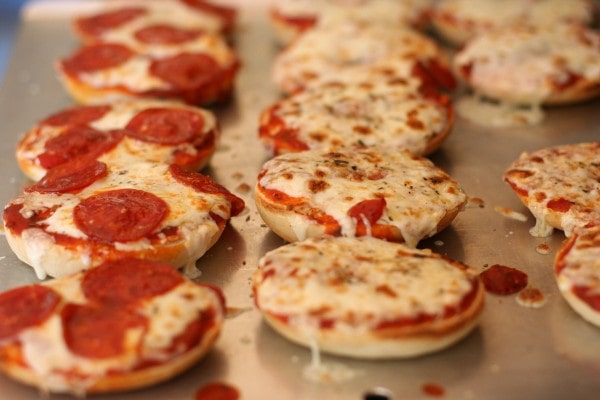 When I posted a pizza bagel photo on my 365 blog, a couple of you were wondering where you could find the recipe.
Normally if you're trying to find a recipe I've posted, you can use the search box over there on the right, or poke through the recipes category (I even have a pizza category).
But you couldn't find this recipe using those methods because I hadn't posted it!
At least, not until now.
Pizza bagels are super simple to make, and they're great for when you don't feel like messing with making your own dough or don't feel like heating up your oven to eleventy-billion ° F.
The method is really similar to the one that I use when I make French Bread Pizza, but I thought maybe it deserved its own post.
I usually buy cheap bagels for this…the Lender's brand from the frozen section work great. You could make your own bagels, I suppose, but that would sort of make this recipe not quick and easy.
Heat your oven to 350 ° F, and place the bagel halves, cut side up, onto a baking sheet. Inevitably, some cheese will get on the baking sheet, so I lightly grease mine to make cleanup easier.
(I use the Vollrath Cookie Sheets
that Cook's Illustrated recommends. Love, love, love!)
Spread a thin layer of tomato sauce over the bagels.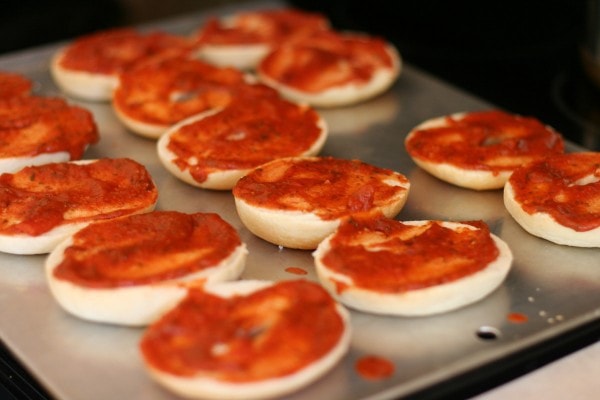 Top with mozzarella cheese.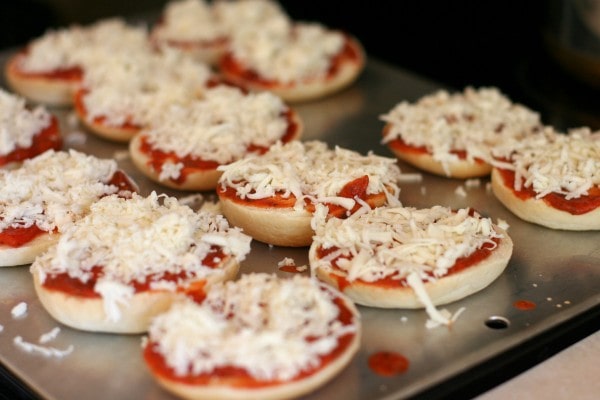 We like to sprinkle pizza spice onto ours at this point. You can buy prepared pizza spice in a jar, but I usually make my own by combining oregano, basil, parsley, garlic, and some Parmesan cheese. Use whatever you love!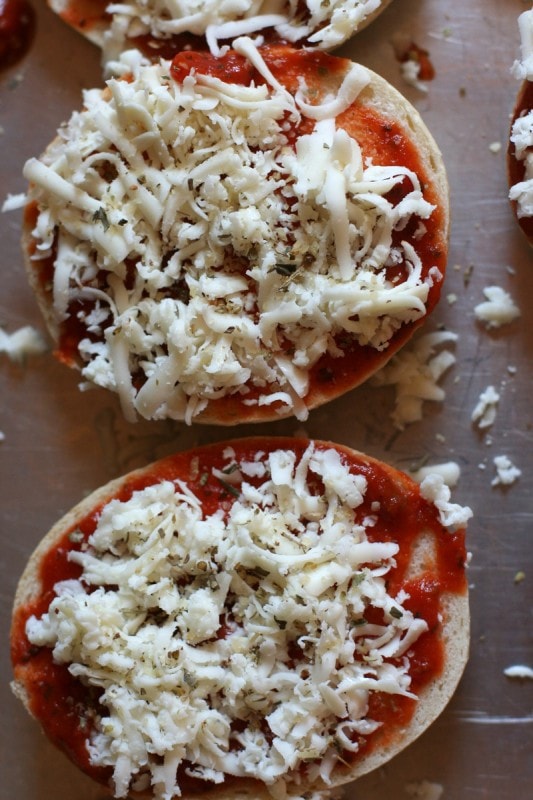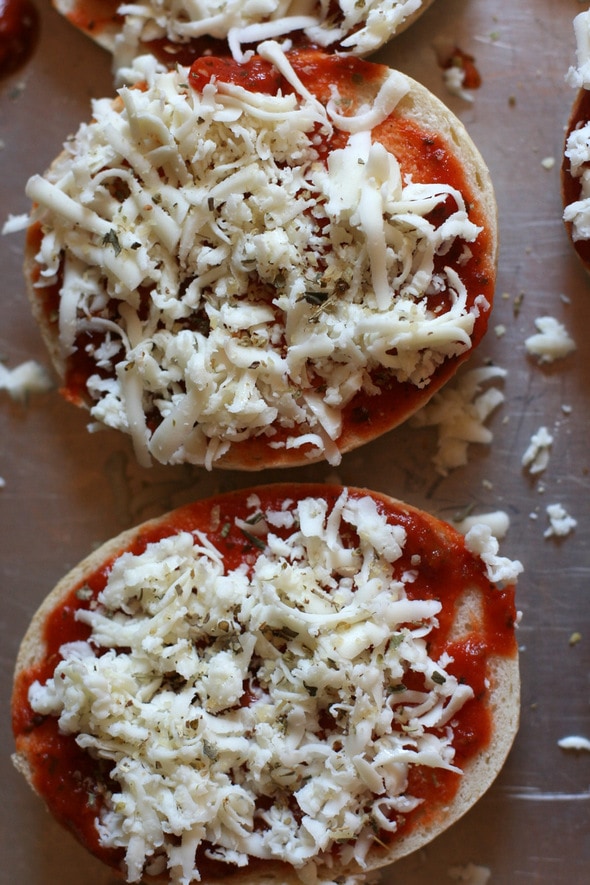 You can top the cheese with pretty much anything you'd put on a regular pizza…things like pepperoni, sausage, veggies, ham and pineapple, and bacon.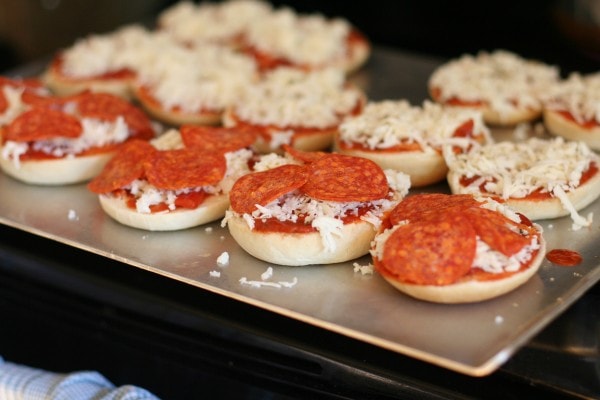 Bake the bagels for about 8-10 minutes, then turn on the broiler, and broil for 2-3 minutes or until the cheese has browned a bit.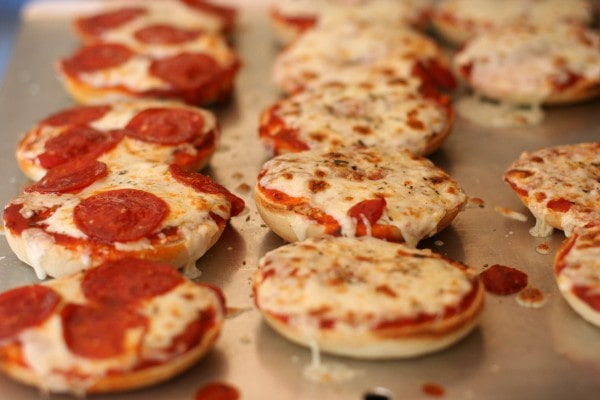 Totally delicious, totally easy.
This is kind of a non-recipe, but here are some directions that you can copy, paste, and print if you so desire.
Pizza Bagels
bagels
tomato sauce
shredded mozzarella cheese
desired toppings
Heat oven to 350 ° F. Place bagels on a lightly greased baking sheet, cut side up. Spread a thin layer of tomato sauce over bagels, then top with cheese and desired toppings.
Bake for 8-10 minutes, or until heated through. Broil for 2-3 minutes, or until cheese is spotty brown.
_________________________________________
Do you have any great pizza alternatives for the dog days of summer? Share in the comments!