Every week, I post a picture of the food that has gone bad over the last seven days. I started doing this in March of 2008 to help motivate myself to use up my food instead of wasting it and it's been very effective. Since it helped me so much, I invited other bloggers to join me in posting their food waste photos, and Food Waste Friday was born.
This week has been unusually busy, and it shows. My camera and I have logged a lot of time together (we even took a road trip), and so I haven't had quite as much time to keep an eye on my fridge.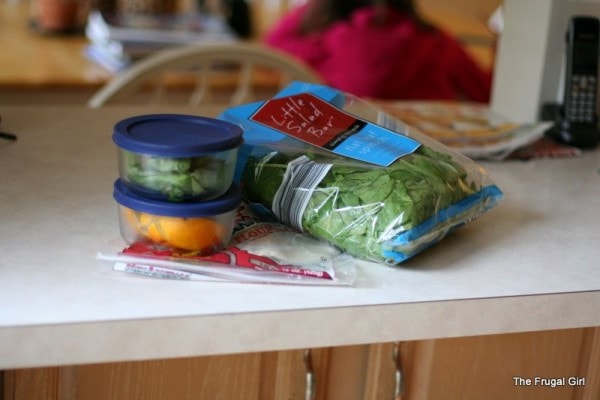 That's a moldy tortilla (which I think was freezer burnt to begin with!), some dried up orange slices, a few leaves of basil (I'm not sure if those should even count. They fell off my basil plant and I scavenged them. They're now composting), and the spinach.
I bought the bag of spinach, thinking that we would use it for salads. However, a lot of nights this week I barely got dinner on the table, and as happens so often when I am rushed for time, I opted to serve something like grapes or oranges with our meal. They're faster and easier than salad, so my poor spinach has sat, neglected and unopened.
Normally when produce goes a bit off, I try to bake with it (I figure the heat kills anything that might be slightly dangerous), but I'm really not sure what to do with the spinach because we only really like it raw (like in salads or in smoothies).
If you have some wonderfully delicious suggestion for cooking the spinach (it needs to be a recipe that pleases avowed cooked spinach haters!), do speak up. Instead of composting it, I put the spinach back in the fridge in case one of you could come to my rescue. 😉
________________________________________________________
How did you do this week? If you blogged about your food waste, link us up by entering your info into the Mister Linky Widget below. Participants get a spot on my Food Waste blogroll for the upcoming week, so join us! You'll save money, reduce your trash output, and get a little publicity for your blog!