This week's edition starts out with two eBay sales. I'm never going to get rich off of the things I sell on eBay, but it does make me happy to send things off to people who want them. It's like low-stakes match-making. 🙂
1. I sold a Christmas ornament from the abandoned house
The abandoned house that my brother bought kind of looks like it was left at Christmastime; there are Christmas things all over the place.
(In case you missed it, he bought an abandoned house, full of stuff, and he plans to gut it, renovate it, and rent it.)
A dirty Lenox ceramic ornament was in a box of stuff I took home, and apparently, this one is from 1999. I washed it, photographed it on my tree, listed it on eBay, and it sold in a few days.
I love selling small things like this because it would be easy for it to get lost, overlooked, or broken if I gave it to Goodwill. This way, it's going directly to someone who wants it.
I wrapped it in saved bubble wrap, packaged it in a saved padded envelope and then I printed the shipping label on the backside of a school paper from the past semester.
There's another layer of reuse: I'd originally printed that school assignment on some old resume paper, because who brings in paper resumes anymore??
Might as well use it for regular printing.
2. I sold an old 20Q game
Zoe was cleaning out her room and found a little electronic 20Q game. It occurred to me that someone might want it, and sure enough, people were buying them on eBay.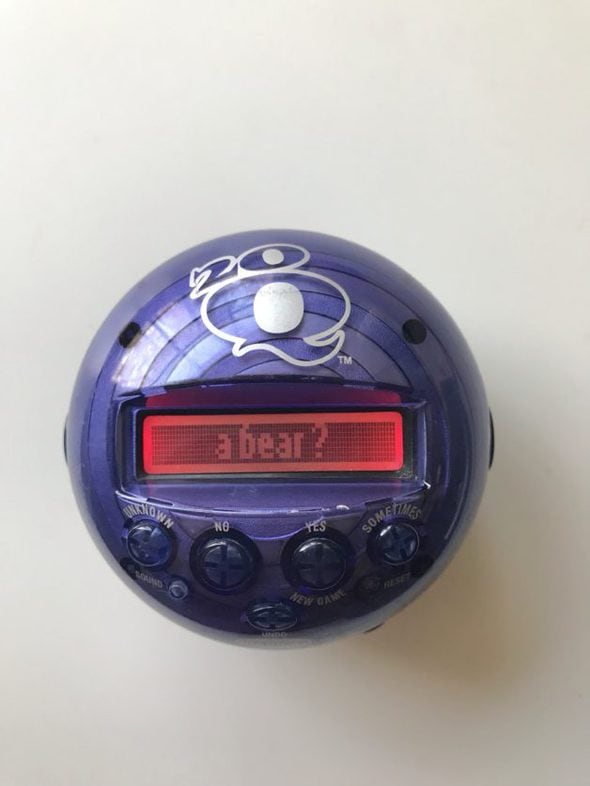 I was surprised that it sold in less than a week! And I'm really happy it's going to someone who wants it. I'd be worried about it getting lost in the shuffle at Goodwill, just like that Christmas ornament.
3. I got a free pair of Eddie Bauer socks
They sent me a coupon for $10 off anything, so I popped in and picked up a pair of socks for myself.
$0 out the door and I was in the area already, which means I didn't spend any extra gas for my freebie.
4. Mr. FG and I finished our yard cleanup
The last round of leaf cleanup we did was a little early; there were still some more leaves on the trees.
The last ones have fallen now, so last Saturday he and I worked together and finished taking care of the leaves. The yard never stays quite perfect-looking because leaves blow around from other houses, but we did at least get the majority of the mess cleaned up.
Oak trees are lovely, but they do drop a LOT of leaves. Yikes.
(Also: branches, sticks, and twigs.)
We mulched the leaves and we used the twigs, sticks, and branches to make a fire (a nice way to relax after a day of yard work!)
Our yard looks significantly tidier than before and we avoided paying someone to do it for us. Yay!
5. I used up some parsnips for my lunch
I did a fridge clean-out and found 5 Hungry Harvest parsnips hiding in my veggie drawer. So, I sauteed them, salted and peppered them, and added a fried egg on top.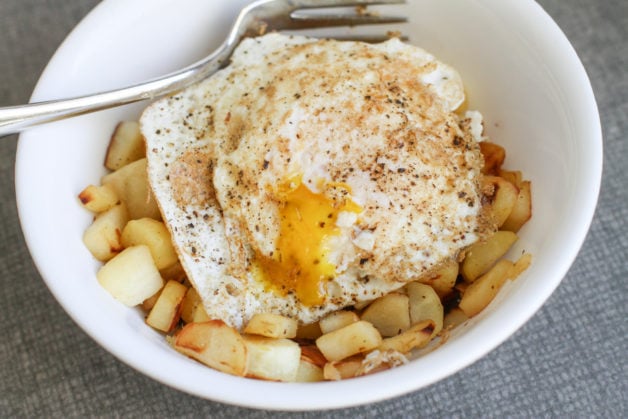 And then I looked up the health benefits of parsnips so that I could feel self-congratulatory about eating them for lunch. Ha.
Your turn! What frugal things have you been up to?
P.S. We're a little late getting this done, but the annual cookie-guessing contest will be up tomorrow morning. 🙂 First person to guess right wins an Amazon gift card from me.