When you all responded to my survey, lots of you said you enjoy Five Frugal Things posts. So, I just wanted to give a hat tip to my friend Katy at The Non-Consumer Advocate, since her blog is where I got the idea in the first place. Katy posts almost nothing other than Five Frugal Things, so you'd probably enjoy her blog if you are not already a reader.
1. I mashed and froze my cooked sweet potatoes
I'd baked them all in the crock pot (perfect for summer!) and since there were more than I wanted to eat as-is, I mashed them, dumped them in 1-cup clumps on a baking sheet, and frozen them.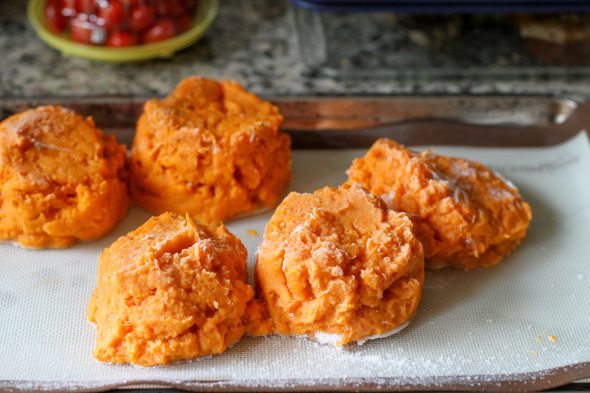 Once they were frozen, I removed them to a re-used ziploc freezer bag for storage.
Now they'll be easy to access for baking recipes.
(Why yes, this method IS quite similar to the way I individually freeze peaches!)
2. I made muffins with some of my sweet potatoes
I haven't done much baking with sweet potatoes, aside from subbing them for pumpkin in this chocolate chip muffin recipe.
So I did some googling and I kept coming across nothing but healthy sweet potato muffin recipes.
And I was not in the mood for that.
I did not want:
flax seeds
sorghum molasses
vegan
gluten-free
I just wanted a regular, run-of-the-mill coffee-shop style muffin! With sugar! And white flour!
If I want to be healthy, I will just eat a sweet potato topped with a fried egg; I won't be eating a muffin. 😉
Anyway. I found this recipe from SugarDishMe and it is really, really good.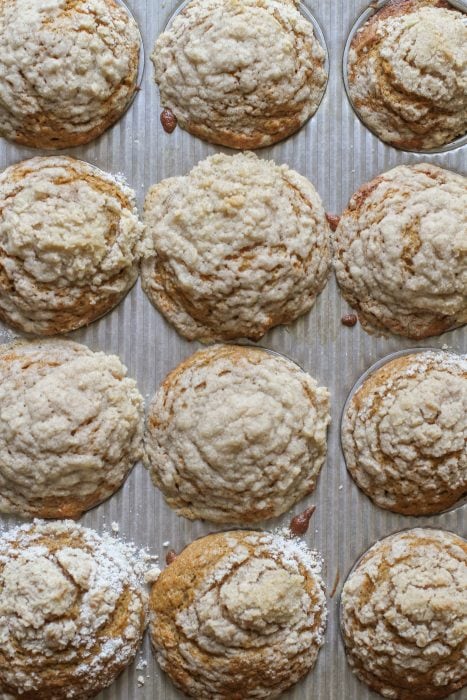 And I realized after finding the recipe that it's by Heather Tullos, who works at Mediavine, and who I met at Fincon last year. Even better. 🙂
10/10, would recommend this recipe. I plan on using every single one of my frozen sweet potato chunks to make more of these muffins.
3. I froze a pan of bread cubes
That sounds a little weird, I know.
I had a bunch of bread odds and ends in my kitchen, though, and I didn't really want to make French toast or French toast casserole that day.
So I cut the bread up into cubes, dumped them into a greased Pyrex dish, and froze them.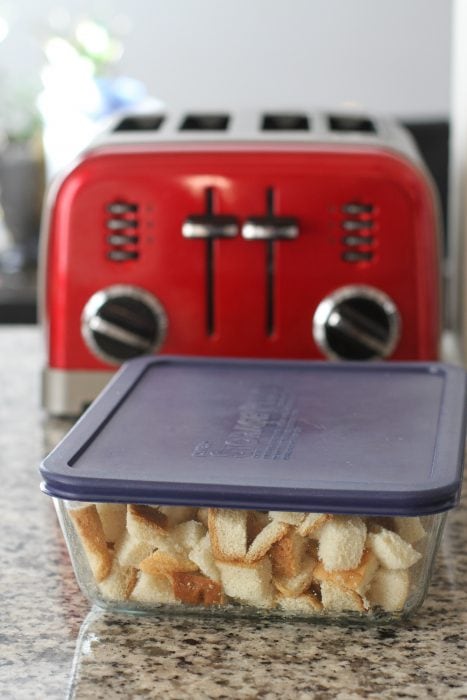 That way when I do want to make French toast casserole, I'll just grab the pan of cubes from the freezer and proceed with the recipe.
(I use Pioneer Woman's overnight French toast casserole recipe.)
4. I ordered an old (vintage?) waffle maker
My girls have been asking if we could make waffles like my mom does, with the small holes (as opposed to Belgian waffles).
A waffle maker that makes thin waffles is surprisingly hard to find! I did locate a new Black and Decker model like my mom's, but it was $55 and reviews were poor.
As with many household items, the newer versions seem to be made more cheaply.
So I hopped on over to eBay and found an actual old waffle maker that is identical to my mom's for $39. Even with shipping, the price came in under the $55 price for the new one.
Thin waffles, here we come!
5. I….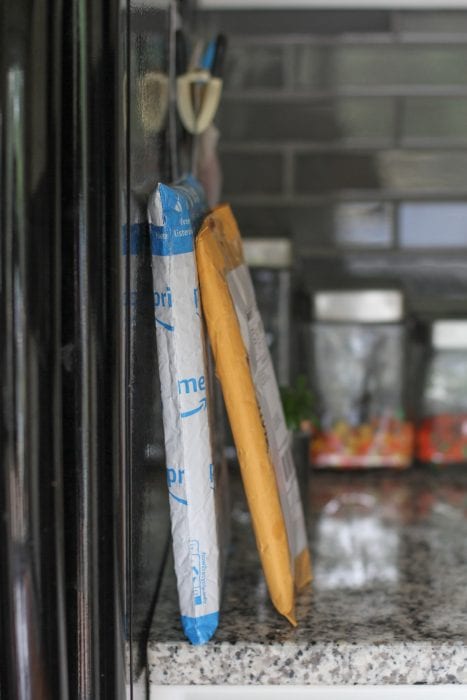 shipped two more books that sold on eBay
redeemed some points I found in my Sixth Continent account*
bought clearanced organic body wash
scanned my grocery receipts with Fetch
*This is the most up to date post I have on Sixth Continent. They've been kinda inconsistent on delivering gift cards, but I figure there's no harm in redeeming points I already have. That's no-risk!
Your turn! Share your five frugal things in the comments.
And it's just fine if you don't have five. Share however many you want.