Here's what I started with last week:
The flank steak is thawed in the fridge for something for dinner tonight. Haven't decided!
The frosting is still in the freezer.
The bread is currently in the oven as a french toast casserole.
We ate the pulled pork for dinner one night.
The ground beef is still in the freezer.
The cranberry sauce is thawed but not used. But Thanksgiving IS next week…
I used the chicken breast to make a BLT salad.
And we had the Swedish meatball sauce over meatballs from another part of the freezer!
So here's how things stand from my first batch of stuff.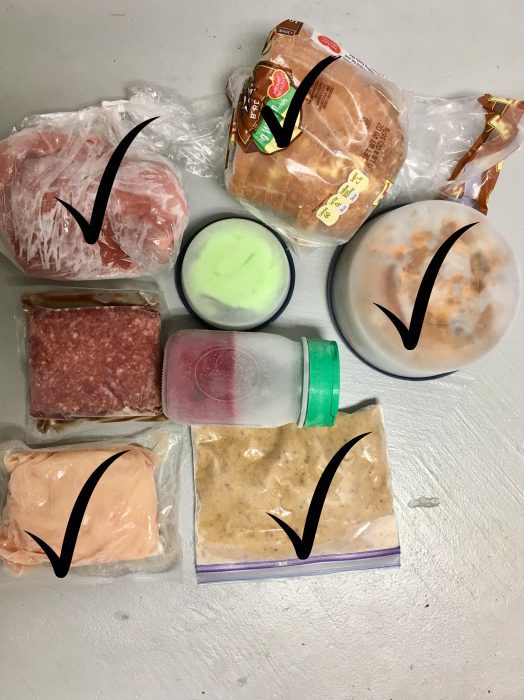 In addition, I used up two frozen bags of sausage meat and a package of frozen sub rolls that weren't even part of my challenge. Yay me!
This week's freezer challenge items
Here's my new batch (with a few things carried over from the last!):
Here we have:
coffee creamer
a loaf of French bread
two bags of corn tortillas
a bag of coconut flour
a pound of ground beef
a container of frosting
some sausage patties
Ideas for using these up
The coffee creamer could go in some hot chocolate mix.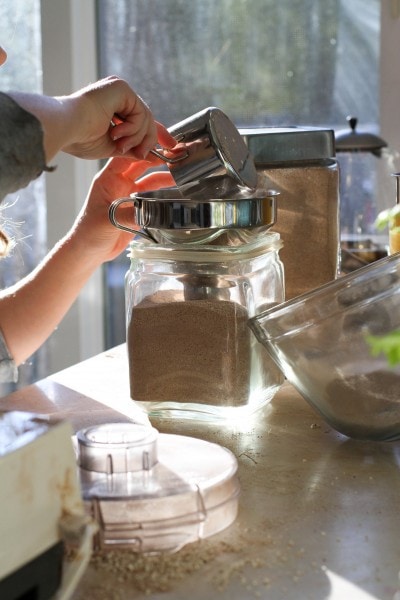 The French bread could become French toast.
The corn tortillas? Ugh. I don't really love corn tortillas and I don't know why I have two bags! Maybe we'll try making some tortilla chips?
I might give away the coconut flour, unless one of you has some super delicious recipe for me to use it in!
I'll probably make burgers or meatballs with the ground beef.
Sonia and Zoe said they'll eat the frosting on graham crackers.
And I'll probably use the sausages for breakfast/lunch.
_______________________
I'll be back next week with an update on how this went!