More on that don't-want-to-cook-dinner thing in item #5.
1. I used up two extra egg yolks.
A dinner recipe called for two egg whites, which meant I had two yolks sitting in my fridge. So, I added them into my scrambled eggs, which were part of my lunch plate the other day: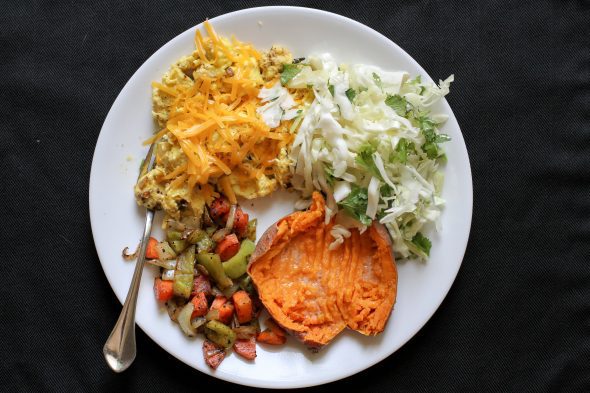 2. I used a 30% off coupon at Kohl's.
Sonia and Zoe desperately needed some shorts for summer, and since I had a 30% off coupon, we stopped in at Kohl's to see if we could find something that would fit them.
And hallelujah, we did! My kids are a little hard to fit due to their very narrow builds, so I am always very happy when we find shorts or pants that stay up.
Zoe's were $9.60/pair and Sonia's were $15/pair, so I was happy with that.
3. I got a shirt for $2.38.
In addition to Sonia and Zoe's clothes, I found a shirt for myself on clearance. After the 30% off, it was a little over $2.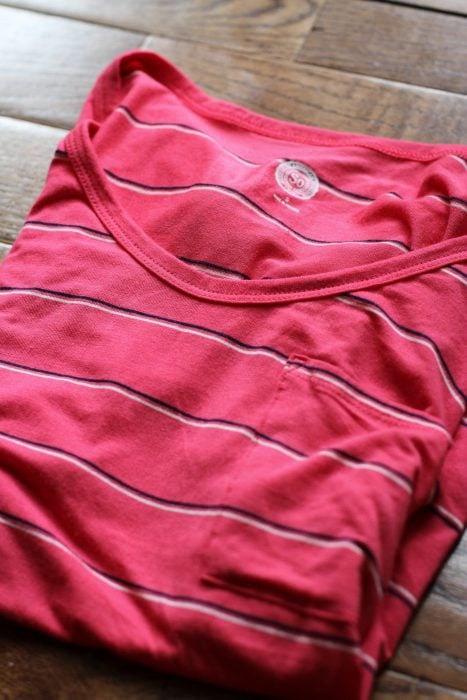 That's a thrift store price right there.
4. I ate a very leftover-y lunch yesterday.
I made a salad using the last of the spinach, I dressed it with leftover cilantro lime sauce from chipotle kebabs, and I heated up leftover chicken and some sauteed veggies to go on top of the greens.
5. I made dinner, despite being very uninspired.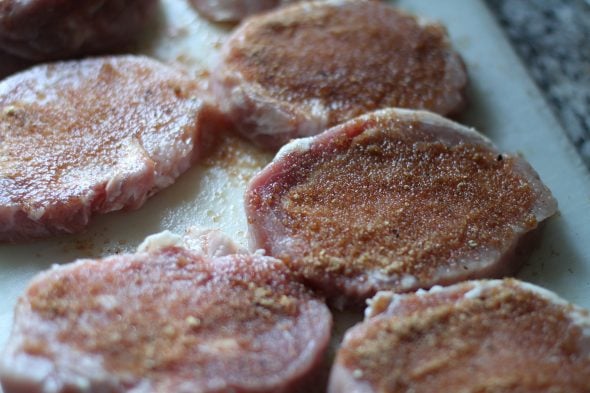 I am in a terrible, horrible, no good, very bad, do-not-want-to-cook funk this week. If I were loaded with cash, I would have ordered out every night so far.
Despite this, I've soldiered on with the dinner making. The ridiculous price of eating out keeps me motivated to cook even when I'd otherwise throw in the towel.
Alrighty! Your turn!
(And here's hoping you've been a more motivated chef than me this week. ;))
P.S. Sonia entered her knitted solar system into a contest, and she made it to the finalist round. Yay Sonia! I'm sure she'd love for you to go take a peek at her handiwork.