What I Spent
Saturday night, we had a cookout to go to, and I spent $18.83 on drinks and chips for that, plus $10 on a pack of chicken for my freezer.
On Monday, I took a $74 trip to Aldi.
On Tuesday, I was thinking, "Oh, nuts. I really need frozen fruit from Costco, but I do not feel like making a Costco trip." And oddly enough, just a few hours later, Mr. FG called me from Costco to see if I needed anything.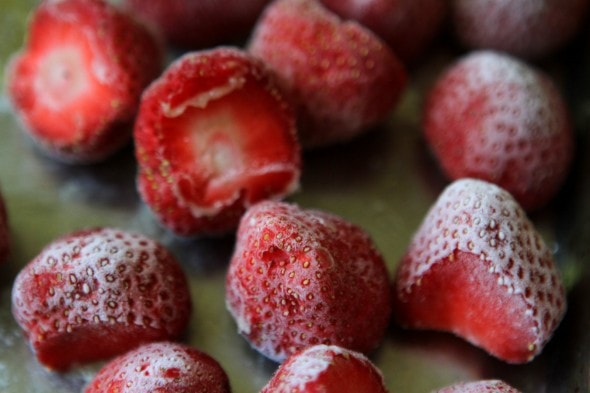 YESSSS. He picked up frozen fruit and dental floss for me, which was fabulous. ($33.47)
And on Thursday, I needed buttermilk for pancakes, so I stopped at the store and bought only buttermilk ($1.89). Gold stars for me!
So, $138 for me this week.
May Spending
Week 1: $132
Week 2: $85
Week 3: $138
I'm having a very good grocery budget month so far!
What We Ate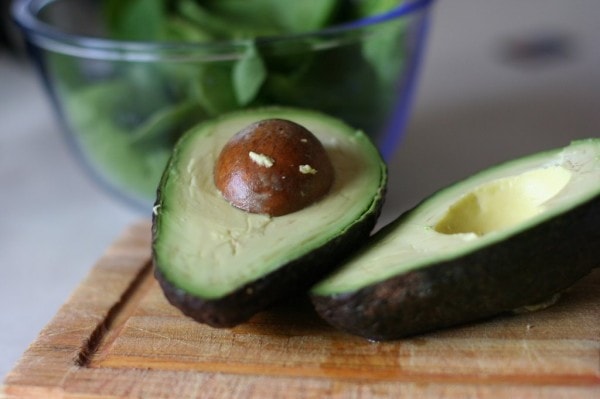 Monday
I made a shrimp cobb salad, with hard-boiled eggs and avocados. I toasted some homemade whole wheat bread to go with that, and we had watermelon wedges.
We are awfully happy that Aldi has watermelons again. So yummy!
Tuesday
I made Swiss mushroom chicken and boy, I can't remember what we had with that.
Let's pretend we had green beans and pineapple, as in this photo. 😉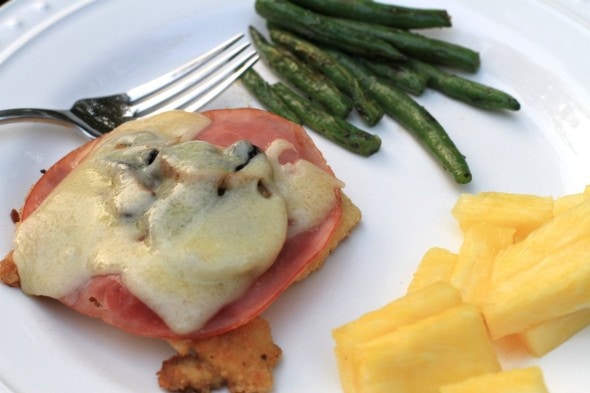 Wednesday
I pounded some pork tenderloins to 1/2 inch thick, grilled them, and topped them with chimichurri sauce.
And we had watermelon, apple slices, and orange slices with the pork because that was all I felt inspired to do.
Thursday
Easy button night! Mr. FG had some dental work done, so he needed something easy to chew. Pancakes seemed like a perfect option.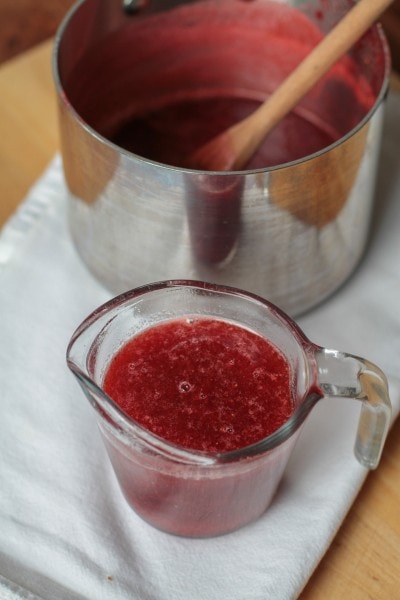 I made some strawberry syrup, on Lisey's request, and we topped our pancakes with whipped cream too.
Man, I love whipped cream.
If you haven't tried the strawberry syrup, do it! It's really easy and oh my word, it is SO much cheaper than fruit syrups from the store.
I have no idea why those are so expensive, but they are.
Friday
I am honestly not sure. Normally we'd have pizza, but Mr. FG probably still isn't going to be up to something that chewy. So I'll need to figure out something on the softer side.
What did you eat for dinner this week?