I get commissions for purchases made through links in this post.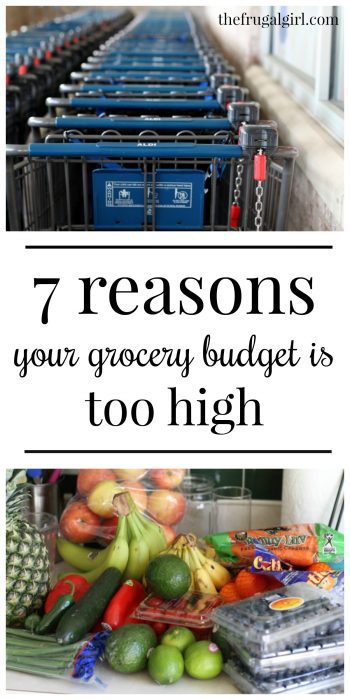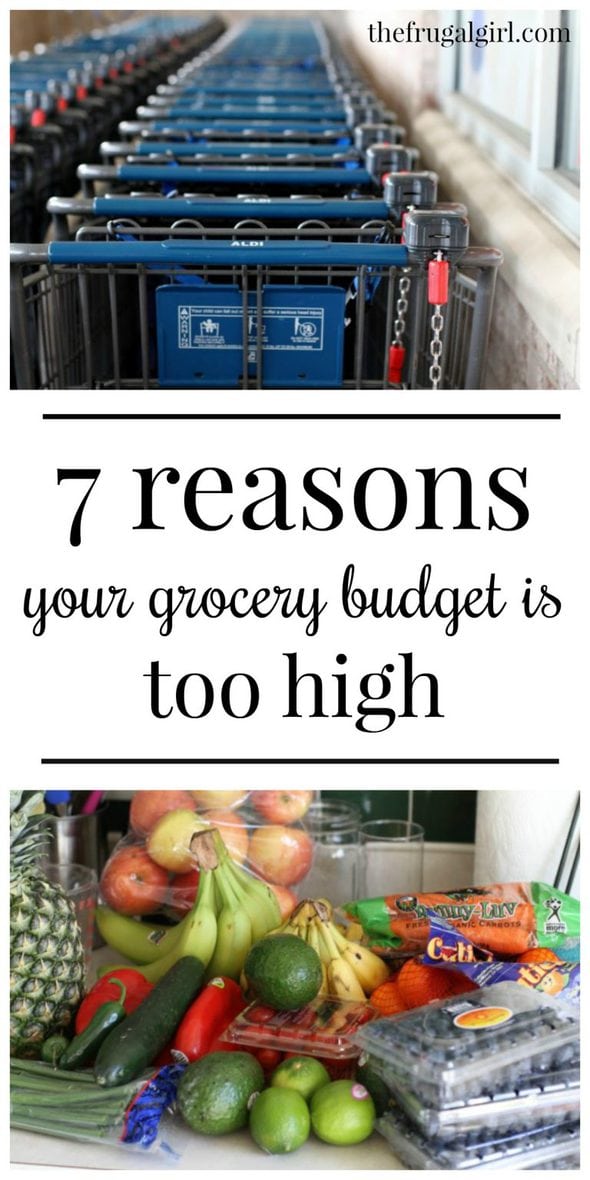 1) You're shopping at the wrong store.
While you can find bargains at most any store, where you shop does have a huge affect on your grocery bill.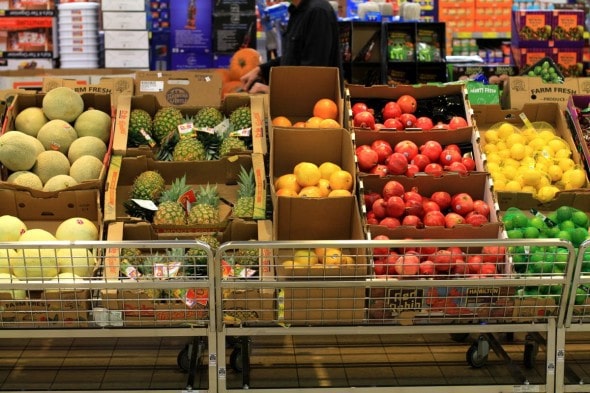 If you're lucky enough to live in an area with multiple grocery stores, explore them all and figure out which one has the lowest prices overall.
It may seem small, but difference of $0.25-$0.50 on 100 weekly items really adds up!
(If you have an Aldi grocery store in your area, DO give it a try. Aldi has insanely good prices and their food is just as good as what's carried in larger grocery stores.)

2) You're buying more than you can use.
Americans throw away 40% of our food.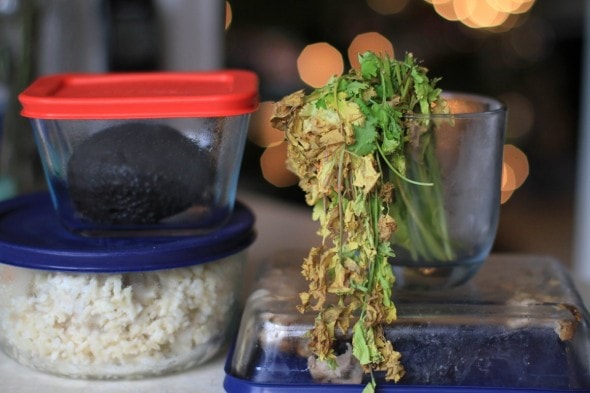 This means on average, each household is chucking $2, 275 of food in the trash each year. That's $189 a month!
Want to keep that money in your pocket? Here are ten ways to stop wasting food.
3) You're buying disposable goods.
I'm not going to suggest you give up toilet paper, but a lot of other disposable goods are pretty simple to give up.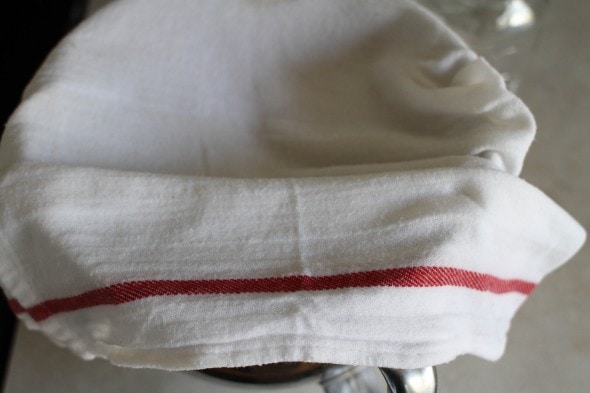 Use real towels to dry your hands, use a washcloth to wipe your counters, and put leftovers into containers instead of bags.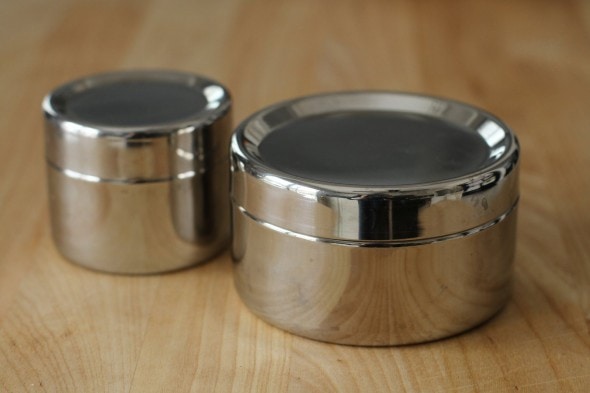 (Here are some of my favorite reusable containers.)
If you have a dishwasher, using real dishes instead of plastic or paper plates is super easy.
And if your household is small, real dishes aren't even that hard to wash by hand.
4) You're buying not-so-convenient convenience foods.
Honestly, most of what's in the grocery store today is a convenience food in some senses. We're not buying chickens with feathers on them, after all, and that saves us a lot of time and mess.
But some convenience foods shave mere minutes off of food prep time while costing 2-3 times more.
For instance, a frozen smoothie mix consists of frozen berries with frozen yogurt chunks. You can just as easily pick up a container of yogurt and a bag of frozen fruit, and you'll get a lot more bang for your buck.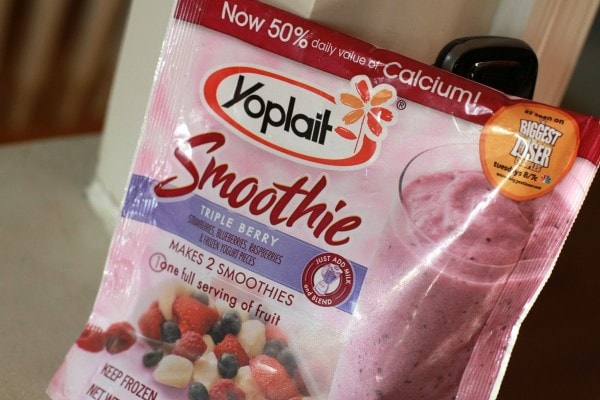 Or consider pancake batter that comes in a squeeze bottle. Even from scratch, pancake batter takes about 5 minutes to put together and the cost is pennies on the dollar.
5) You're buying non-grocery items at the grocery store.
Grocery stores have a high mark-up on items like seasonal furniture, toys, and other non-grocery items, so it's usually cheaper to pick them up somewhere else.
6) You're buying too many beverages.
While food is necessary for survival, the beverages we buy at the grocery store generally are not.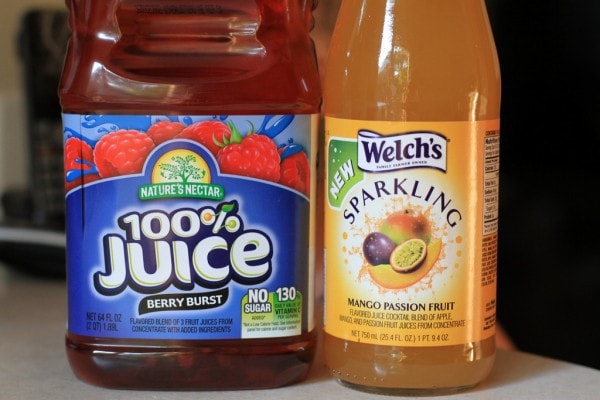 After all, water is really the only thing you need to drink, and you can get that out of your tap.
(If your tap water is nasty, try a pitcher with a filter. It'll be way cheaper than bottled water.)
If you can't give up your lemonade, juice, soda, iced tea, kool-aid, at least consider cutting back. These drinks are eating up part of your grocery budget and all you're getting are (mostly) empty calories.
Drink more water and save your money for food!
7) You're not buying private label products.
Store-brand items have come a long way, and if you only buy name brands, you're missing out on a big opportunity to save.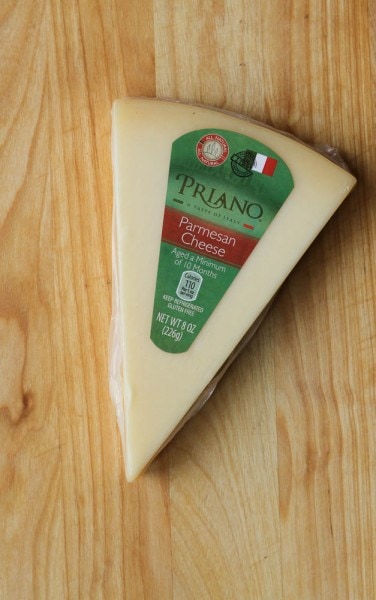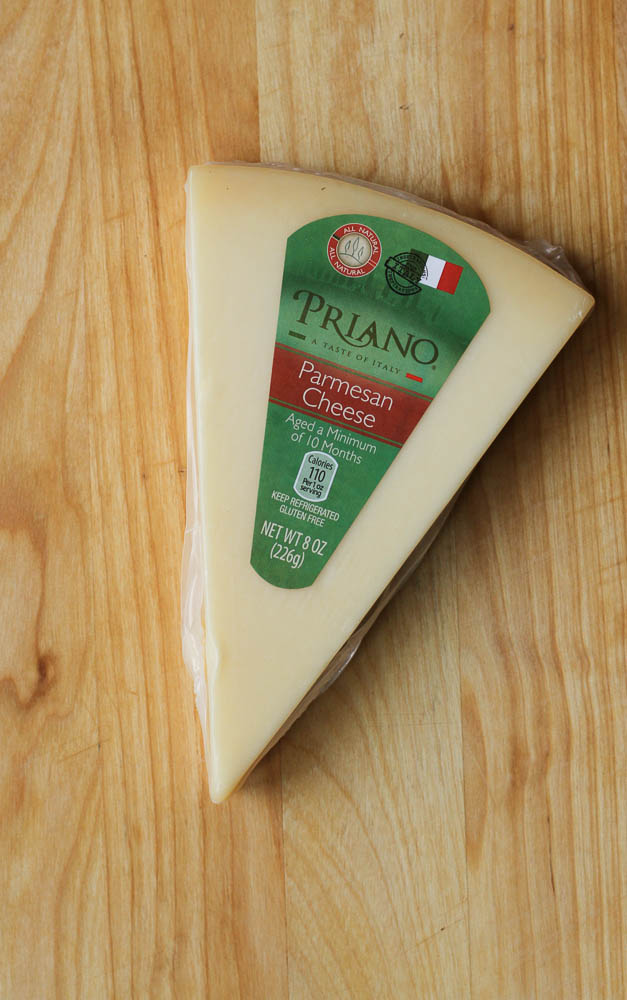 (Aldi Parmesan)
Many store-brand products are actually made by brand-name companies, and most come with a money-back guarantee so you can try the product risk-free.
You'll probably find a few instances where you really do prefer the name brand, but you'll also discover plenty of cases where the store-brand works out just fine.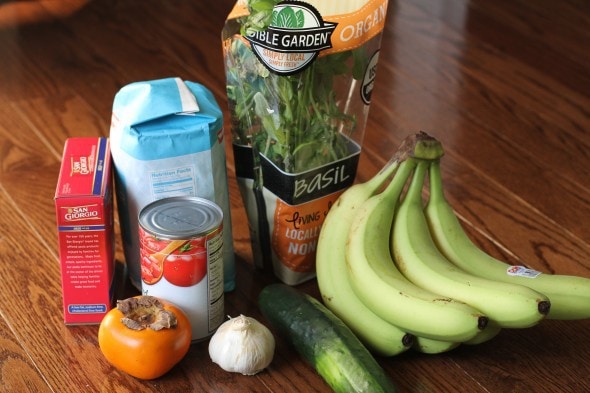 What would you add to my list?