1. I sold some unneeded wedding rings
Mr. FG ordered some silicone rings for himself, but it took a couple of tries to get the right size. Happily, the company will send you up to two new packages to help you get the size correct, and it did indeed take three total tries to fit his finger.
The company did not want the wrong-sized rings back, so I listed the two unneeded packages on eBay and they sold. Yay for a few dollars in my pocket + the rings going to a home where they will be used.
2. I fixed a towel
This is probably the 27th time "I fixed a towel" has been in an FFT post!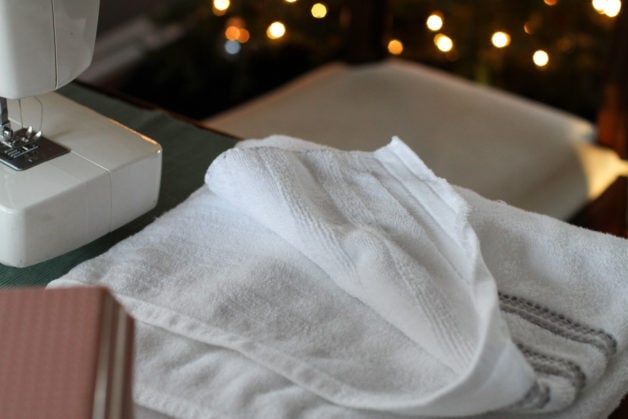 I don't know why, but the seams on my kitchen and bath towels seem to routinely fall apart. Once I fix them, they're fine, but new ones keep coming apart semi-regularly.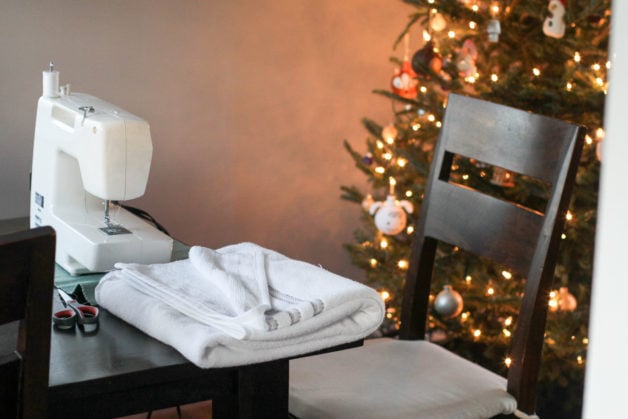 I think they make towels with dissolving thread these days. 😉
3. I fixed my joggers (yes, again!)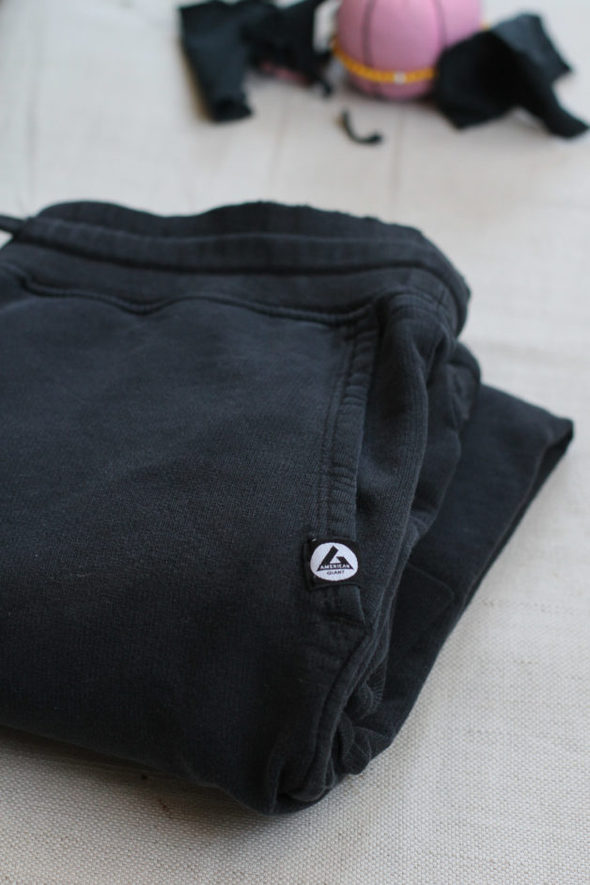 I have this old pair of American Giant joggers that I solely wear for morning walks. I have mended them so many times and I suppose by this point it would make sense to give up on them.
But I have sort of this sunk-cost mentality about them…like, I have fixed them lots of times before. Might as well do another quick few mends while I have the machine out.
So, that's what I did after I fixed the towel.
One day, these pants may get a terminal rip and I will stop trying to breathe life into them. But for now, they survived to see another day. 😉
By the way, after I mended a tiny hole in the calf area, I took the pants off the machine and realized that I had sewed the pant leg shut. Ha. So I had to undo a little stitching there.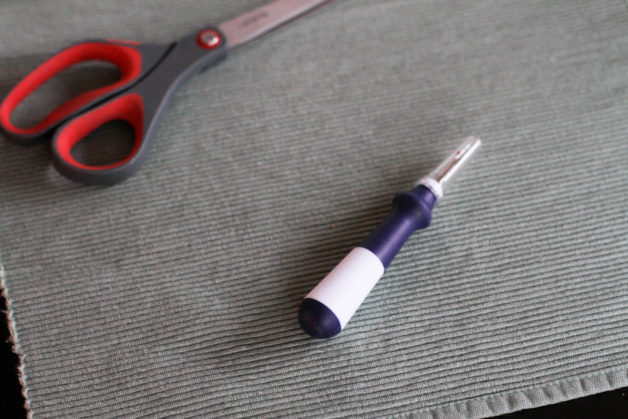 4. I passed A&P!
As of yesterday, I am officially done. Whew. I don't have my official grade back but it will be an A of some variety.
A college class + lab is no small amount of money, so I consider it to be a frugal thing that I passed on my first go. 🙂 That saves money and time, both of which are valuable. I've kept hearing that a lot of students have to take A&P multiple times in order to pass, so I am feeling very thankful to have gotten through this semester.
I have already plunked down my hundreds of dollars for A&P 2 in the spring semester, and hopefully, I will have the same degree of success in that class.
5. I made some Instagram reels
I have been on Instagram for years now, but my account has never earned me a single penny.
Instagram really wants creators to make reels, though, so they sent me an offer to make some paid reels.
(Instagram Reels are super short videos like the ones you'd see on TikTok.)
Since money speaks to me, I was like, "well, sure, I'll give it a try."
The offer is only good for 30 days, and while the payment is loosely tied to the views each one gets, the exact calculations are a little vague.
I've made five so far and my payment is sitting at $163, which is about $32/reel.
Since they only take a few minutes to make, and since I make Instagram posts all the time for $0, I figure I might as well keep making reels until December 30th!
(You can see my Instagram page on a web browser here, but to actually play any of my videos, you have to have an account to log into.)
Your turn; what frugal things have you been up to?