1. Tell us a little about yourself
My name is Corrine and I am 36 years old. I live with my husband, 7-year-old son, 3-year-old daughter, and 2 cats (one is a tuxedo, like Kristen's, and the other is a snowshoe Siamese).
My husband and I have been married for 11 years. We got married on an antique boat in Seattle, and we eloped after only knowing each other for 6 months!
We live in the Finger Lakes region of New York. My husband works full-time as a mechanical engineer. I hold a Master's degree in social work and am also a certified lactation counselor. I work full-time as a social worker for a large health care system. I have been been in my position for 16 years and for the past 2 years I have been working as a supervisor on the team, which consists of about 10 people.
My job is very stressful emotionally, as a main part of our job is responding to individuals experiencing mental health crises. Although my job is stressful, it offers great benefits and a pension, I can work from home if needed, and my teammates are wonderful people.
As a family, we love to hike and camp. We purchased a small pop-up camper this past summer, but before that, we camped in a tent. We live in an area with amazing state and county parks and we also live very close to Lake Ontario and the other Finger Lakes, which have awesome beaches.
I love to keep a vegetable garden, tap our maple trees in spring, take walks in our neighborhood, pick fruit at local farms in the summer, and visit our awesome public market. We live simply, but I feel my life is luxurious.
2. How long have you been reading The Frugal Girl?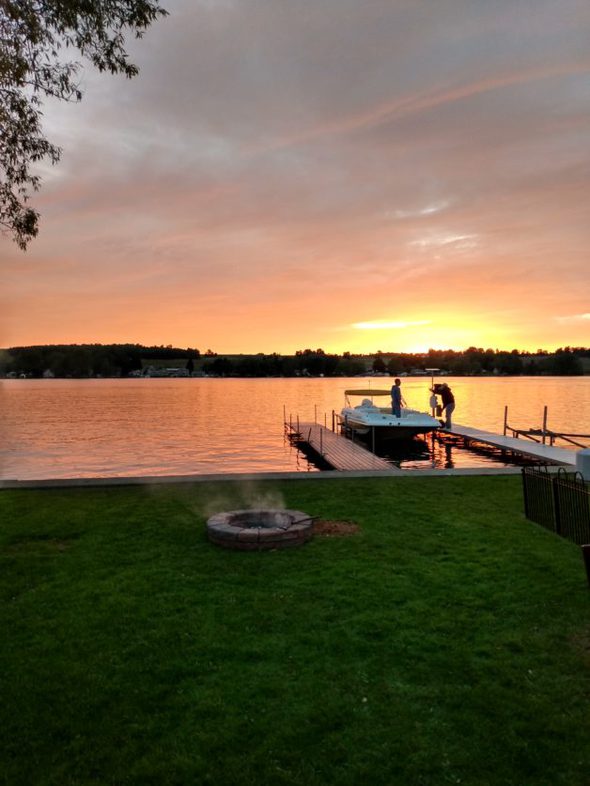 I think it has been almost 8 years. I believe I found your blog when I was on maternity leave with my son.
I only started commenting a few years ago though. I have really enjoyed reading your blog daily; I love the positivity and sense of community. I especially enjoy the Five Frugal Things posts.
3. How did you get interested in saving money?
My mom and dad both experienced poverty as children.
My mom is an expert thrift shopper and, for many years, has worked a lucrative side hustle selling thrifted items on eBay. My dad was a minimalist (he died of lung cancer 6 years ago), which I think he learned from his time in the Marine Corps. My parents were always very upfront about their financial situation and being responsible financially.
4. What's the "why" behind your money-saving efforts?
I think it is something I learned growing up, but my career also plays a big role in these efforts.
I witness extreme social and emotional suffering on a daily basis, so I feel it is my responsibility to our society to spend respectfully. I feel my spending and savings are important for our environment, and I also hope to teach my children financial responsibility.
5.What's your best frugal win?
I took so many Advanced Placement classes in high school that I had a year's worth of college credits. I attended a state school for my Bachelor's Degree, which I then completed in 3 years. This saved me $12,000.
I then attended a state school for graduate school. New York state offers loan forgiveness for social workers who work in certain areas; it's a lottery system, but I ended winning $26,000 in loan forgiveness my 2nd year out of graduate school! So, I have been very fortunate to not have any college loans.
6. What's a dumb money mistake you've made?
I purchased a used car while I was in graduate school and it started to have mechanical issues after 10 years of owning it. Instead of fixing it, our friend who manages a car dealership talked us into leasing a brand new car. Luckily, the lease was only for 2 years and the payment was low ($250/month).
Now we both own used cars without loans. You live and you learn!
7. What's one thing you splurge on?
We recently hired a housekeeper to come twice a month. This is not frugal, but it has saved me so much time each week. Time with my family is my most valued commodity. Life is too short!
I also always "splurge" on the best health insurance policy my employer offers.
8. What's one thing you aren't remotely tempted to splurge on?
A big house!
Our home is small (1,200 square feet) for 4 people and 2 animals. But, we own it outright and it is less for us to clean and maintain. I think as Americans we are taught that we need to buy the biggest home we can mortgage, but this can be risky financially.
I am also not tempted to buy expensive makeup, clothes, purses, shoes, or jewelry. Most of my clothes, shoes, and purses I have gotten from Buy Nothing for free.
9. If $1000 was dropped into your lap today, what would you do with it?
This is a boring answer, but probably put it in my children's 529 accounts.
10. Share a frugal tip with other Frugal Girl readers
There are so many, but I think it is important to question societal views on money and spending. I think breaking free of materialism, as much as we can, can be so freeing both financially and emotionally.
11. Is there anything unique about frugal living in your area?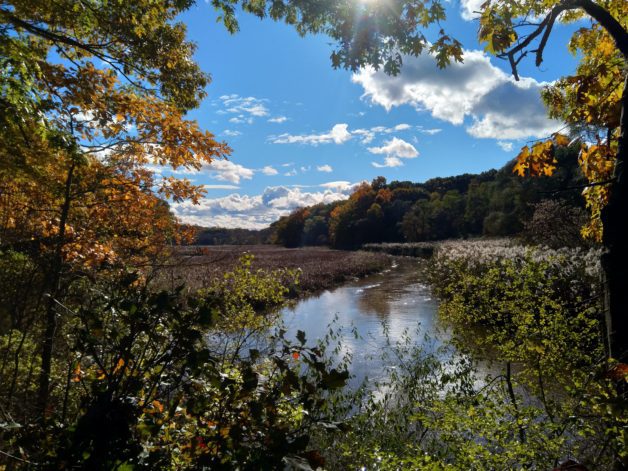 Our community places a lot of importance on being environmentally conscious and on living sustainably. Many of our neighbors, although we live in a suburb, raise chickens, keep bees, have compost bins, have solar panels, and have large vegetable gardens.
We also have a nationally ranked Public Market that is open year-round. I feel lucky to live where I do.
__________
Corrine, thanks so much for sharing! I have never been to the Finger Lakes region of NY, but it looks beautiful! Do you guys have really cold winters up there?
I think it's so awesome that you won the loan forgiveness lottery; what an amazing blessing. And I love that you are using your career to do something that makes such a difference for people.
Readers, the floor is yours!