1. I asked for a ThredUp discount.
Sonia found me a $14 Ann Taylor cashmere sweater, and when it arrived, we discovered it had a small hole in it.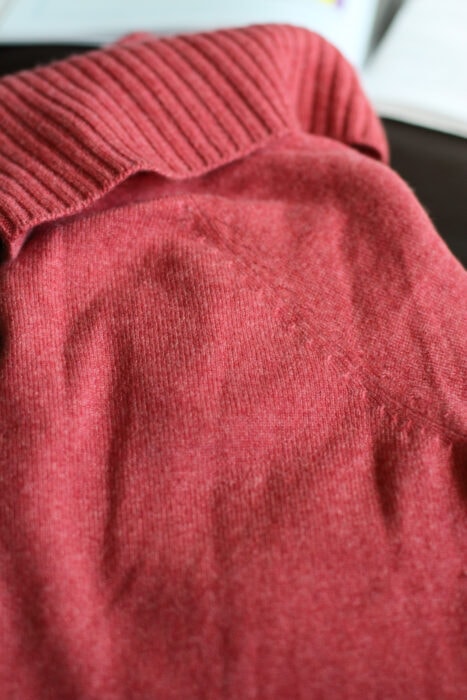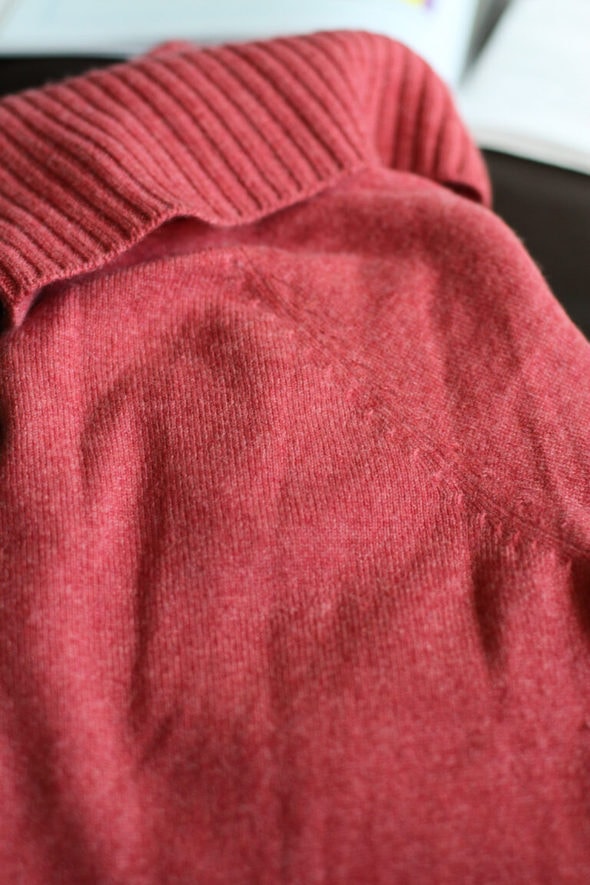 ThredUp does not, as a rule, sell clothing with imperfections, so I emailed them and said I'd be willing to keep the sweater if they gave me a discount.
They gave me an additional 30% off for their error which made the price of the sweater $9.80.
This is a win/win…no shipping required, they don't have to figure out what to do with a hole-y sweater, and I got a good deal.
2. I mended the sweater hole.
I've never done this before, but I watched a few quick YouTube tutorials, grabbed some pink thread, and gave it a go.
I'm pretty impressed with how invisible the fix is, and I don't think anyone will notice it when I wear the sweater.
3. I sold another book on eBay.
Slowly but surely, my stack of books is getting smaller and smaller!
4. I splurged a little to avoid takeout.
I did not have a menu plan ready yesterday by mid afternoon, which spells trouble for me.
So when I picked up Sonia from her tutorial, we stopped by a non-Aldi store where I spent $10 on chicken sausages.
I also bought asparagus and potatoes, which made an easy dinner of mashed potatoes, sauteed asparagus, and chicken sausages.
$10 just on sausages is more than I'd pay at Aldi, but it's also a lot less than I'd have spent on takeout!
5. I…
drank coffee at home, made avocado toast to use up my perfectly ripe avocado and some slightly dry bread, sent leftovers to work with Mr. FG, and washed my Converse.
What frugal things have you been up to lately?