1. I got a few mugs from a Buy Nothing offer
On Sunday afternoon I went for a hike on some trails near my house. I randomly checked Facebook before I drove home, and I saw a driveway pile offer that was exactly on my way home.
(A driveway pile is not an official term, but it's when someone does a cleanout and puts everything out on the driveway, in a first-come, first-served style.)
I know almost everyone has too many mugs, but an odd thing about starting over later in life is that you can be in your mid-40s and actually find yourself in need of mugs!
Soo, I picked up three citrus Starbucks mugs from the pile.
2. I got some junk towels from the same pile
Lisey is in a colorful-hair stage of life (this stage has been going on for some time now). Colorful hair is pretty messy, so she is always needing some towels we don't care about both for dying and for showering.
Under normal circumstances, junk towels are a thing you naturally acquire as your regular towels wear out. But we needed some, so I grabbed a few old towels from the free pile.
3. Aaaand I got a rug from the same pile
There's an unfinished room in the basement that Zoe has dubbed "the boiler room", and the concrete floor there is unfinished.
I have my weights in there, and whenever I finish using them and want to walk out, my feet are dusty (because you know how unfinished concrete floors are ALWAYS producing dust!)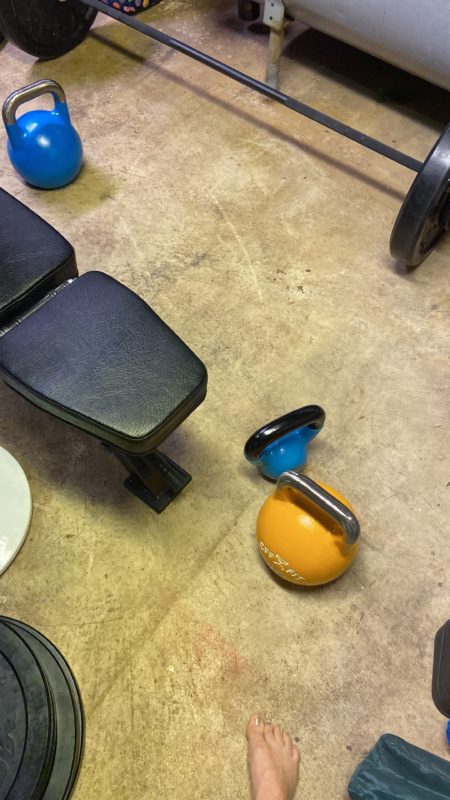 So, I thought that a rug would be helpful, but I don't care one tiny bit what the rug looks like. So I grabbed a flowered one from the free pile.
And now I do not have to have dusty feet when I leave the boiler room. Yay!
4. I made some bread for a classmate
One of my classmates lost a father figure last week, and she was barely holding it together during last week's class. So yesterday I made some cinnamon bread before class and brought her a loaf.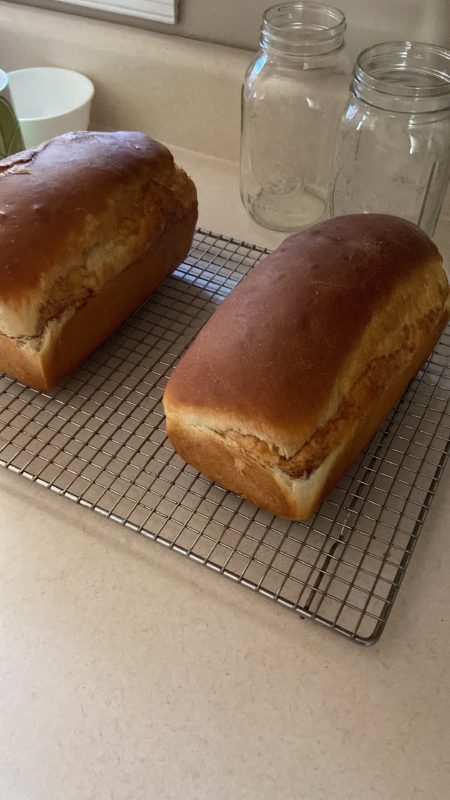 Yeast bread costs very, very little to make, but it makes a lovely little gift for people. And since a lot of people have no idea how to make it, a homemade bread gift ends up making the recipient really happy.
5. I…
made sure to find a lab that was in-network for some routine bloodwork
got a 300-point Fetch rewards bonus
walked to school multiple times
made coffee at home
used a $2.50 coupon that was left at the grocery store register
Your turn! What frugal things have you been up to?