You guys, today we have a special Meet a Reader guest…my very own Aunt Kathy!
You may remember that last year at school, Lisey lived with my aunt and uncle, and this is that aunt. I was delighted when she volunteered to do a Meet a Reader interview.
She's married to my dad's brother, and she and my uncle are both from South Dakota.
If you've been here for a while, or if you've read some of my Kristen Prompted posts about my grandma, you know that she holds a special place in my heart.
My grandma has been gone for many years, but visiting my Aunt Kathy feels a little like visiting my grandma…she is just such a homey, welcoming sort of person, and like my grandma, she always insists on feeding you.
(Lisey fondly recalls how there was always chocolate cake and cookies at Aunt Kathy's house!)
Something that always impresses me about my aunt is that she can manage to pull together a meal for a bunch of people while making it look effortless. I aspire to her level of skill!
My aunt is very good at traditional domestic tasks, but she's also not afraid to get her hands dirty. My uncle built this lovely house they live in, and my aunt was there working along with him.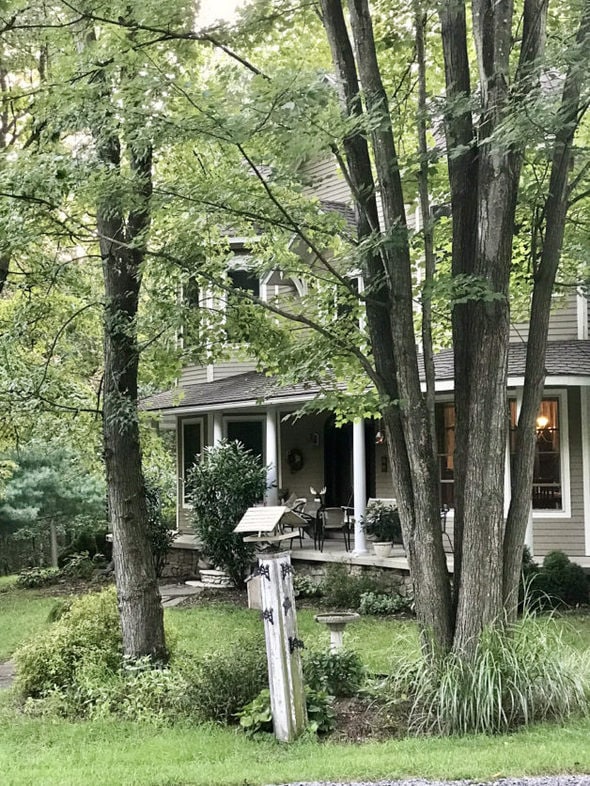 My uncle has worked with a lot of people over the years, but he says my aunt is his favorite work partner; he says she somehow always seems to know what he needs to be handed next. 🙂
Anyway, enough from me. Here's my aunt:
1. Tell us a little about yourself
I am fortunate to be related to Kristen and I have been enjoying getting to know her lovely daughters. I've been married to a wonderful man for 54 years.
I grew up in the Midwest, and because of my husband's job, I have moved 9 times. One learns many things when one has a limited income and moved from state to state.
I was fortunate to be a stay-at-home mom and raised 3 children. So I sewed many of the children's clothing when they were young.
I cut their hair and I still cut my hubby's hair. I baked and canned to keep the pantry supplied.
2. How long have you been reading The Frugal Girl?
Only a year or so, I've known about the blog for many years, and I agree with all of your advice that you share.
3. How did you get interested in saving money?
Saving money was a learned gift from my parents and then from my in-laws. When I was a little girl and helping clean up the kitchen after dinner, my grandmother saw me throw away some leftovers. She said to me "A woman can throw away more by a teaspoon full than the man can bring in by the
shovel full.".
As an 8-year-old girl that made me think, and it has stayed with me all these years. My parents and my in-laws lived through the great depression, the dirty 30s, and WWII. So I was able to glean all the wisdom that they shared with me. They had some really hard times in their lives.
My advice is for your young readers to go to their grandparents and glean from their wisdom.
4. What's the "why" behind your money-saving efforts?
The "why" is that now in our retirement years we have a savings and we can enjoy travel and giving to our children if they are in need.
We learned to live on 70% of our income, 10% went to the church, 10% went into saving and 10% stayed in the checking account for those times when the taxes or insurance payments come due.
5. What's your best frugal win?
We use a credit card almost all of the time, but we never buy more than we have in the bank to pay off the full amount every month. Again, one can really waste money paying interest or late fees, or overdraft fees. So it is a win, win situation, saving money.
6. What's a dumb money mistake you've made?
We made an investment on the advice of a good friend, and in my heart and mind, I knew it was not a good investment. So we lost the funds on that decision. Listen to your heart and mind.
7. What's one thing you splurge on?
I live out in the country now and I really enjoy the wildlife and the birds. So I spend many $$ on bird seeds and corn for the deer that come to feed.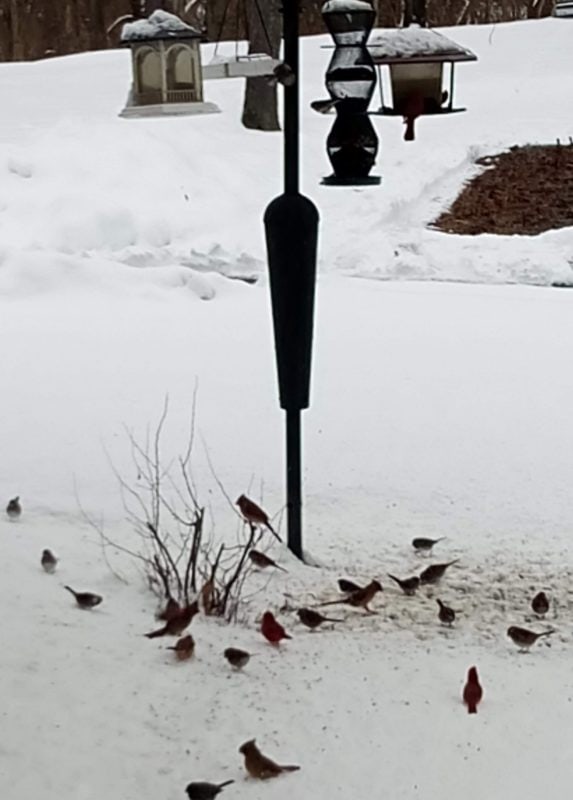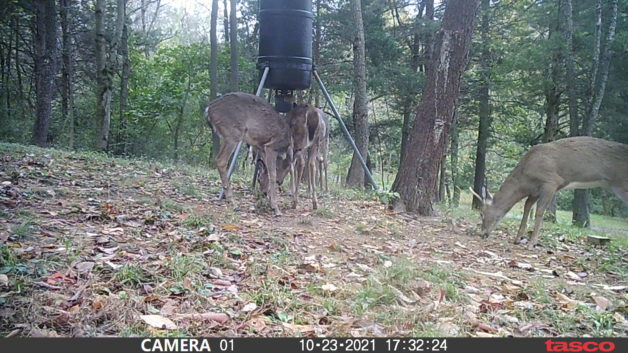 8. What's one thing you aren't remotely tempted to splurge on?
Clothes and having my nails done. I enjoy finding a good deal in thrift shops.
9. If $1000 was dropped into your lap today, what would you do with it?
I would give half to a well know charity or the church to help a needy family. The rest I would put in the bank to save for an emergency when one happens, as they always do.
10. Is there anything unique about frugal living in your area?
We live in one of the biggest fruit-growing areas of the country and we have several vegetable farmers, so I still can and freeze all that I can use in the winter months.
I am also able to buy sides of beef and put it in the freezer, so I can enjoy great pieces of meat at a very reasonable price.
_________________
Aunt Kathy, thank you so much for doing this! I am really happy I got to share you with my readers. 🙂
If you guys have questions or comments for my aunt, leave 'em here in the comments. I'll let her know to check in; she's not a prolific commenter, but I know she will read what you leave here for her.