1. I got some 35 cent notebooks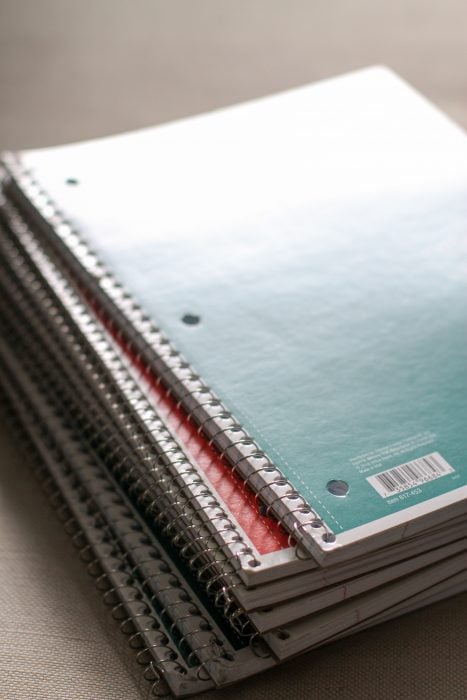 Zoe needed a few things for some tutorial classes she's taking, so I got a few bargain items at Office Depot, including $0.35 notebooks.
We can always, always use more notebooks.
I like these because they don't have those vinyl or plastic covers; when we're done with school in the spring, we just remove the wire and then recycle or burn the paper.
2. I sold tiny Build a Bear clothes
In our decluttering Zoe and I cam across some clothing for the SmallFry line of Build a Bears.
I often give away the toys we don't need, but I wasn't sure I'd have an easy time finding someone with this specific need.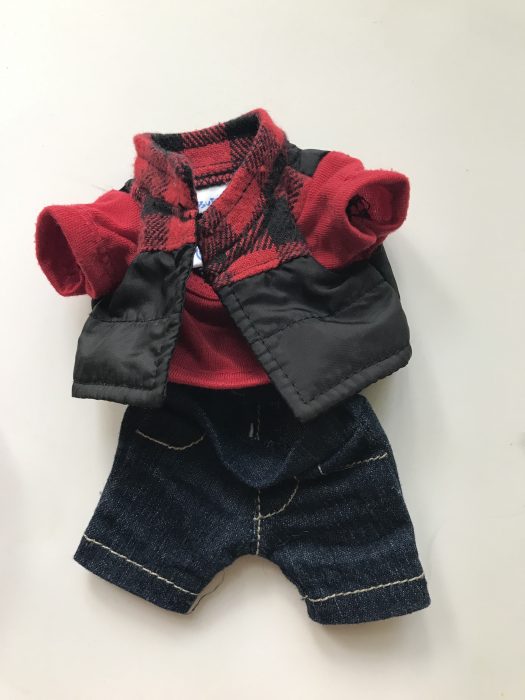 So, it occurred to me to check eBay and yep, people are buying them there!
I listed them pretty inexpensively as a lot (individual listings felt like too much work) and they sold within a few days.
3. I paid my estimated taxes
This is frugal because (hopefully) I am not going to pay a fee for underpaying when I file in 2021.
TurboTax calculated some very enormous estimated tax payments for me to make in 2020 and oof, it has been painful.
This is the third out of four, though, and now I don't have to make another payment until January of 2021. So I get a few months of breathing room now.
<exhales>
And I keep reminding myself that this is all going to pay off in April of 2021, when I hopefully am not going to get a depressing tax bill.
4. I got a $12 box of peaches
It's getting to be the end of peach season, so I wasn't sure there would even be any peaches left.
But when Zoe and I were running an errand near the produce stand, I popped in and found a box of bruised peaches.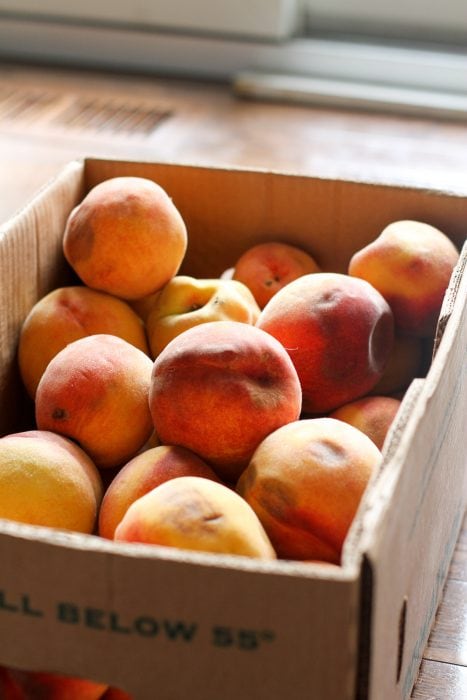 This is probably the last one I'll be able to get this season, which is a little sad.
BUT.
Bruised apple season is coming up shortly. And then it's time to make applesauce!
Here's how I freeze summer peaches.
5. I sold a pair of Converse on eBay.
The first pair Zoe bought was a little too small. I looked into a return, but we'd have had to pay $10 return shipping to send them back.
Womp-womp.
So I opted to just list them for sale instead.
That way, the new buyer would pay the shipping necessary to get them out of my house!
I recouped the money Zoe spent on them, and she and I found another eBay pair in a slightly larger size for even less money.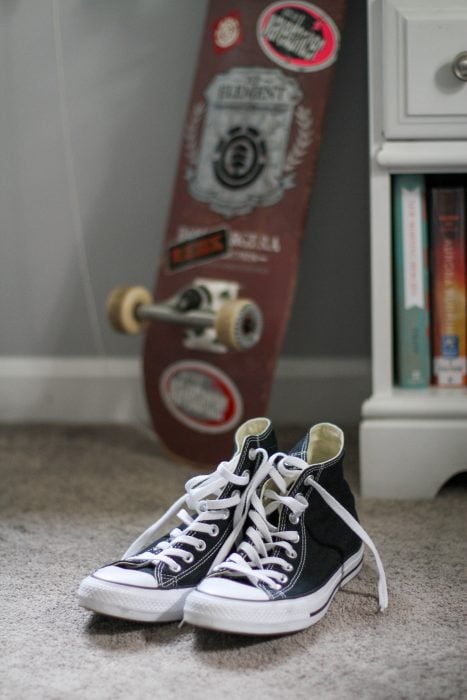 So, all is now well in the shoe world of Zoe. 🙂
Your turn! Share your five frugal things in the comments.