(see #5 for the bean salad!)
1. I listed five schoolbooks on eBay
Zoe finished her tutorial classes, so I immediately listed her books on eBay. Last kid, last time needing the books!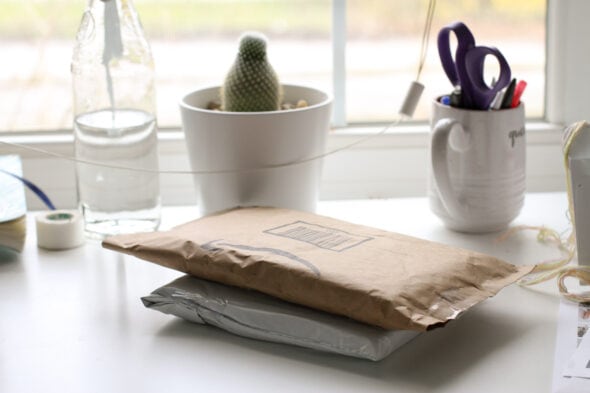 I also listed a college literature book that Sonia finished, plus a teacher's guide for a book Zoe finished.
Unfortunately, my biology book was an ebook, so I have nothing to sell there!
Since I've listed so many books for sale, it takes me only a minute or two per listing. Then I put the books on the shelf and just pay them no mind until the "You made a sale!" email comes my way.
(Want to clear your shelves? Here's how to sell books on eBay)
Listing stuff on eBay is not immediately rewarding, but I look at it like planting seeds; you do a little work on the front end and then you just have to patiently wait for your efforts to bear fruit.
2. I put some medical memoirs on hold at the library
We got The Beauty in Breaking assigned for book club and I loved it! And I realized that some other of my favorite books ever are also medical memoirs, like When Breath Becomes Air.
So, I did some googling to find some other medical memoirs, and I even found a few about nursing.
(Here's why I want to become a nurse.)
Not all of them were available at the library, but as usual, I let the library availability determine my reading list; if the library doesn't have it, I probably am not going to read it.
3. I made some yogurt with milk from my freezer
During this last semester, some stuff fell to the wayside around here.
Things like yogurt-making.
And freezer-maintaining.
So, there was a gallon of frozen milk in my chest freezer, probably from when I was trying to shop every two weeks last year.
I thawed it (which takes approximately 12 years) and made a batch of yogurt with it because this warm weather has been making me want smoothies.
(Here's how I make yogurt with no special equipment.)
I also thawed a collection of bread cubes and made Pioneer Woman's French toast casserole for the girls when their friend slept over.
4. I made a big batch of chicken broth to clear out the bones from my freezer
More freezer-clearing efforts!
Monday was twenty degrees cooler than Sunday, so I took advantage of the weather to make a big pot of chicken broth.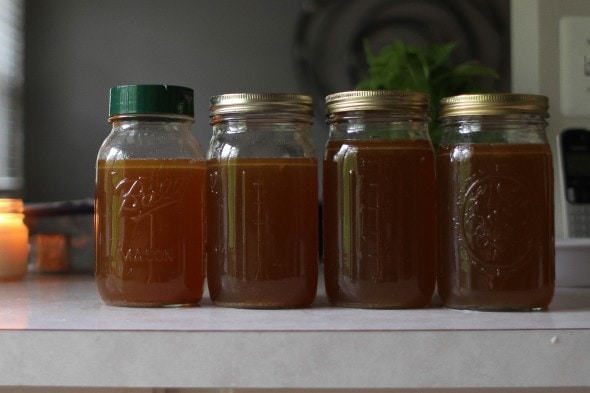 Of course, I put the broth right into the freezer, but broth is much more space-efficient than bones. And besides, it is immediately usable, whereas bones are not.
(Yes, you can freeze food in glass jars. Here's how I do that.)
5. I got a quick meal from Aldi
Yesterday I was helping my cousin, and I had to go almost straight from there to pick up Sonia from work.
I was super hungry at that point, and I almost considered getting some fast food, but instead I popped into Aldi and got a little container of garbanzo bean salad.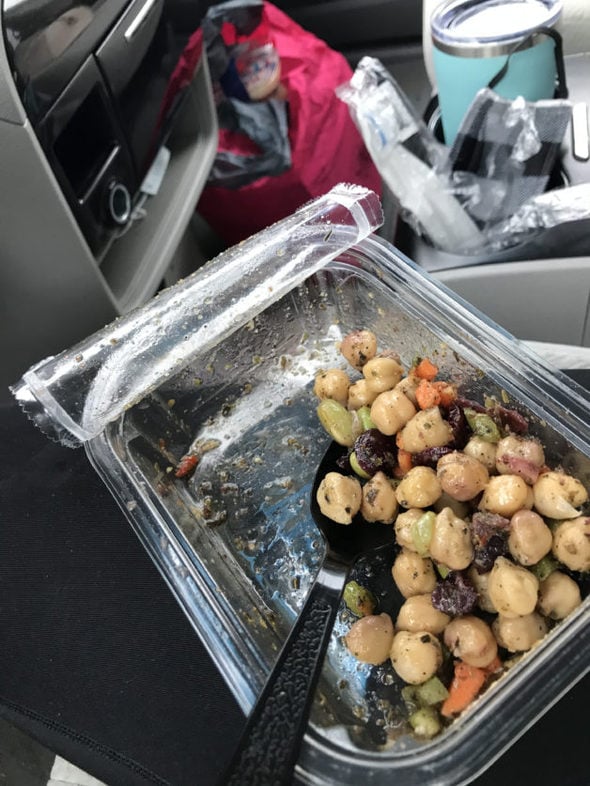 Luckily, I had a set of utensils in my glove compartment, so I used those to eat the salad in the parking lot while I was waiting for Sonia.
(You might wonder where the plastic utensils came from; I got them when we got takeout and the restaurant sent utensils even though I checked the "no utensils" box when I ordered. So, I put them in the car for an unknown future time. Which turned out to be yesterday!)
Your turn! What frugal things have you been up to?