LOOK.
My freezer is actually empty! Clean! Defrosted!
And I'm just about ready to plug it back in.
After working through nearly everything from my last freezer post, I put the few remaining items in my kitchen freezer.
Then I unplugged the chest freezer and let it sit for a day or two so that all the ice could melt.
This "unplug, then walk away" thing is definitely simpler than the usual defrosting methods.
(Except for the part where you painstakingly use up your freezer contents for six months beforehand. Ha.)
I sort of can't believe I made it through all of that food while managing to only throw a small portion of it away. Phew!
Last post, I had all this stuff to use up:
And I'm pleased to say that I got through almost all of it. Only the tilapia remains!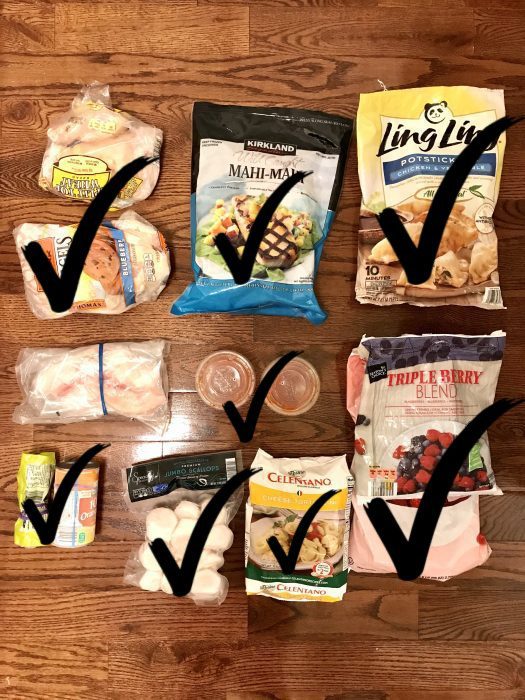 And there's definitely plenty of room for a little tilapia in this freezer.
I would love to tell you that I will never let my freezer get this messy again. I am full of organized hopefulness at the moment!
But I know myself, and I accept that there's a possibility that I'll be in this same spot again in a few years.
I mean, look how many times I've cleaned up my laundry room, and then it gets bad again.
I will try really, really hard to avoid this sort of freezer situation again, though.
Hopefully, some of the habits I've gained over this loooooong freezer challenge will help me do a better job of maintaining my freezer.
THANK YOU so much for following along on my freezer saga. I would definitely not have been as motivated to get this done if I wasn't sharing my progress with all of you.
I appreciate you cheering me on and being my online accountability partners. 😉 Here's to clean freezers in the future!