1. I saved on Joshua's work shirts.
The coffee shop where Joshua works is phasing in a new dress code, so Joshua needed a bunch of blue chambray shirts.
Luckily, Old Navy makes shirts in slim, and they had a chambray one on sale for $20.
Plus, I had a 40% off coupon code. So, I ordered him five shirts for $60!
I remembered to go through TopCashBack (referral link), so I'll get a few dollars back on my order as well.
And since it's not a huge hurry to get these, I selected the free shipping option.
Joshua already owns one Old Navy chambray shirt (gray, so it's not the right color for work) and it fits him nicely, so hopefully the story will be the same with these.
2. I used a rebate gift card at the grocery store.
I'd been carrying around a prepaid gift card from a tire rebate for a while and never remembered to use it. But this time, I did!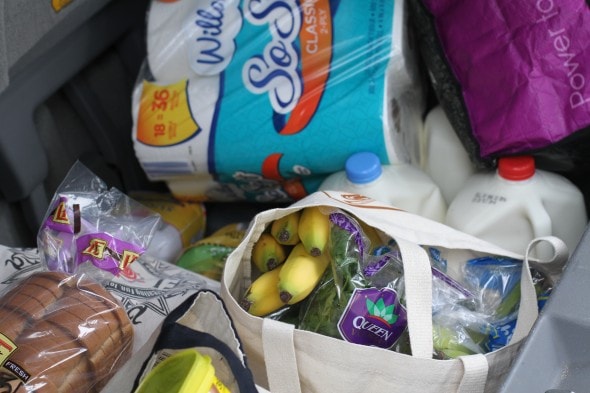 So that was $50 of groceries that didn't go on my credit card bill.
(Mind you, the credit card gets paid off in full every month and we use it to earn airline miles. I am really not into paying interest!)
3. I booked a discounted hotel.
One of Mr. FG's co-workers is getting married next month, and the wedding is a little bit far away for driving back afterward.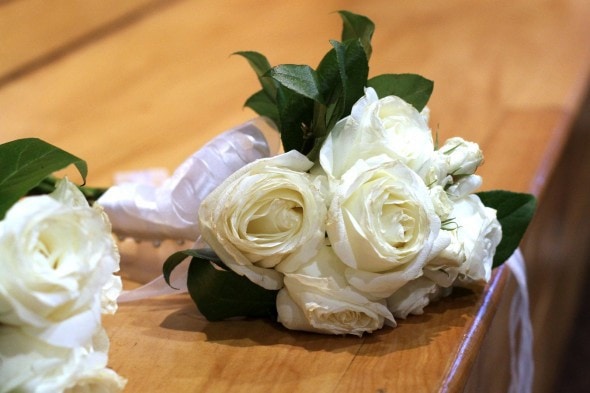 So, I booked a room for us at the chain where my brother works. We get a pretty good friends and family discount through him, so that's the chain I always check first.
Sometimes, prices drop even further when the date gets closer, so I'll keep checking back, and if that's the case, I'll cancel this reservation and re-book.
I also chose a hotel that has free parking and an included breakfast, as those two things can bump up the total price of a stay pretty quickly.
4. I have a coupon for Joshua's new work pants.
The new dress code specifies that he has to have dark denim jeans, and just one pair of his current jeans meet that requirement.
American Eagle online is the only place we've found that sells pants that fit Joshua (I highly, highly recommend them if you have a tall, slim teen!), and fortunately, I just got a coupon in the mail from them.
So, I'll do the same TopCashBack + coupon + free shipping routine that I did for his work shirts.
5. I….
cooked at home this weekend, sent leftovers to work with Mr. FG, made a smoothie for breakfast for us, froze my starting-to-wilt bag of spinach (perfect for smoothies), put the bananas in the fridge so they won't over-ripen, and I'm going to go start a batch of homemade bread now.
Or maybe rolls.
Or some naan?
So many possibilities.
Your turn!
List your own Five Frugal Things in the comments and inspire us. 🙂