Let's talk about that first, actually. If you signed up for Hungry Harvest, did you have trouble using the coupon code FRUGALGIRL?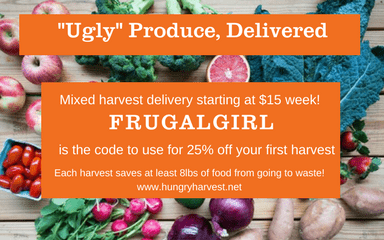 If you did, could you leave a comment letting me know? Hungry Harvest wants to help you use the code, and even if you gave up and signed up without the code, they can still credit you the 25%.
Alternatively, you can go to Hungry Harvest's site and chat with a customer service rep…just let them know you're having trouble using the FRUGALGIRL code and they can help you out.
So, speak up, and we'll get you taken care of!
(The code is what gets you the 25% off…just using the links in my posts won't get you the discount.)
What I Spent
I spent $72 at Aldi, but it was a crazy day and I didn't manage to get a picture.
Then I made a small trip ($6.69) to buy bananas, cheese for pizza, and a cup of yogurt for a homemade yogurt starter.
Normally I use some from the previous batch, but I used up all of my last batch!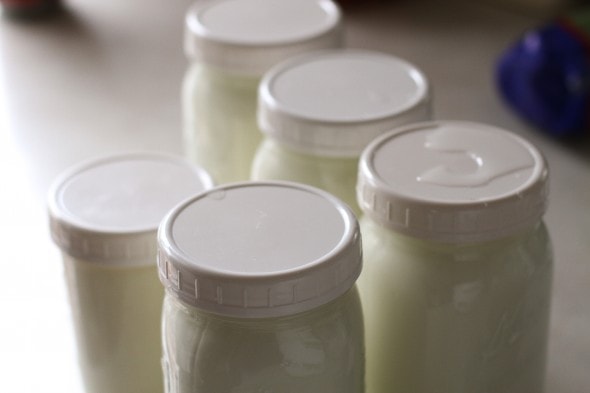 Incidentally, the block of cheese was twice the amount I needed, so I shredded up the whole block and just froze half of it for next time I make pizza.
So, I only spent $78.69 this week, which is kind of nice.
What We Ate
Monday
I had some peppers from my Hungry Harvest box that needed to be used up, so I decided to grill some kebabs. I did onions, peppers, bratwurst, and shrimp.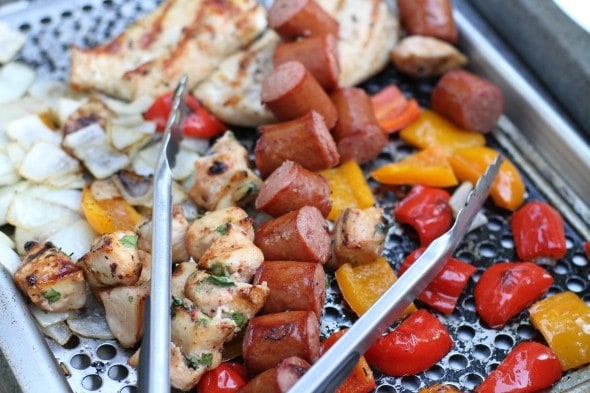 And I also had some potatoes from Hungry Harvest, so I made a pan of potato cubes.
Tuesday
This was a dress rehearsal night for Sonia and Zoe's dance class, which meant I was gone from 5:30-9:30.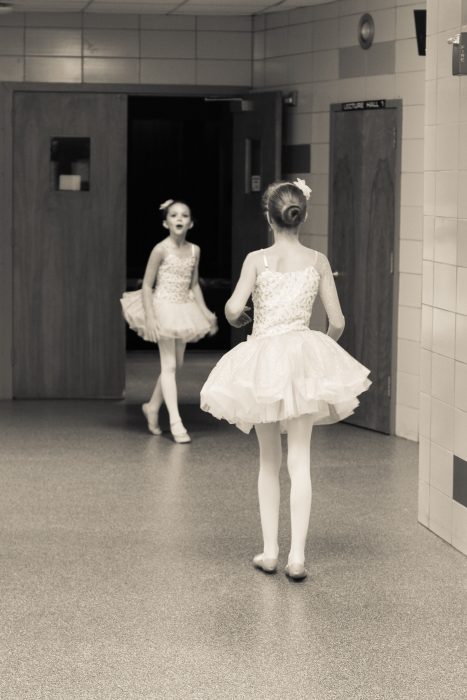 Joshua ate at his Bible study group, Lisey made a BLT, Mr. FG picked up a sub, and I took Sonia and Zoe to Chick-Fil-A after dance to use their free meal coupon from this month's CFA cow calendar.
And I heated up some leftovers and fried an egg for myself when we got home.
It was a very random night of eating for us!
Wednesday
This is the night I made carnitas.
I have quite a bit of leftover meat, and I'm thinking maybe it would freeze well for an easy meal down the road. What do you think?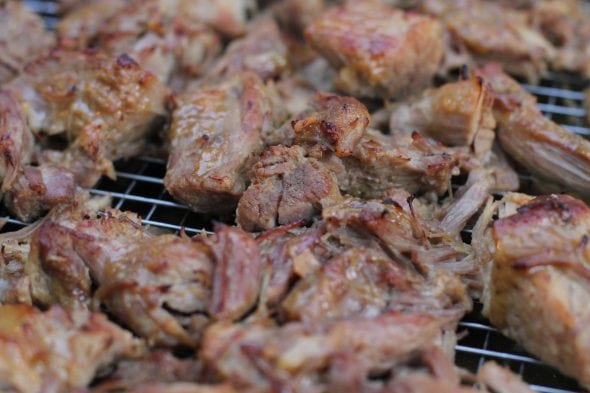 Thursday
I switched things up and made pizza on a not-Friday! I chose deep dish to use up some potatoes that were getting wrinkly.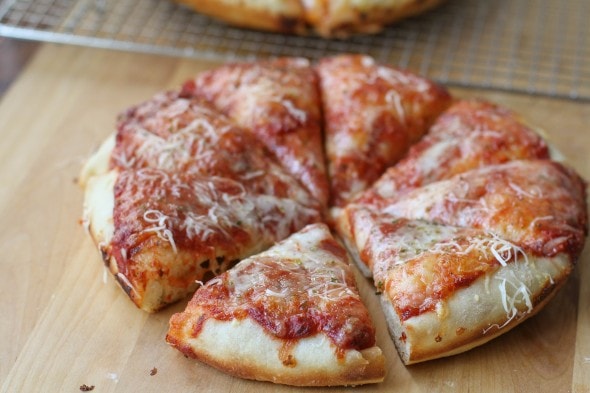 Friday
Since I made pizza yesterday, I'm not positive what I'll do tonight! Decisions, decisions….
How about you?
What's been on the dinner table at your house this week?