That's the sound of my dryer not squealing.
It's a beautiful sound.
You may remember that last year, I had to take it all apart and grease the two wheels that the drum runs on. All was well for a while, but recently, it started making unpleasant noises again.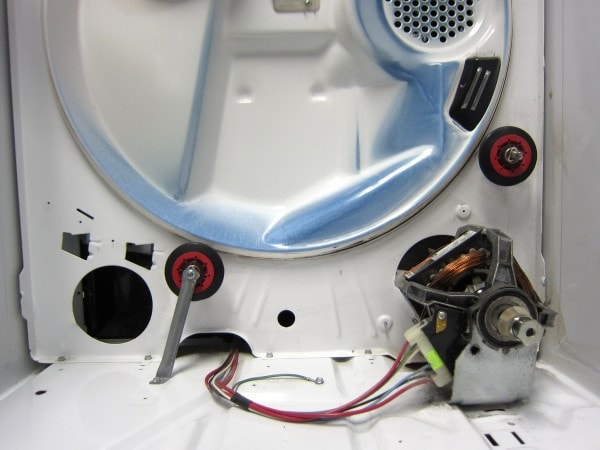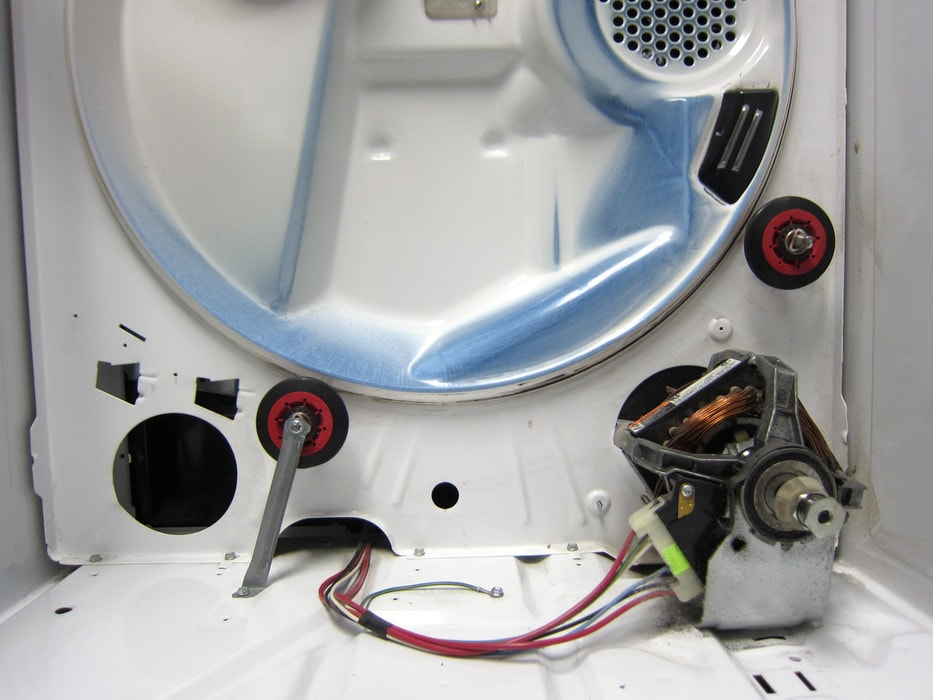 Finally, it got so bad, I could ignore it no longer (once again, it was a headache-inducing pitch!) , and I decided it was time to take the dryer apart again.
The good news is that the second time you take your dryer apart, it's a lot less scary. I still had to use a YouTube video to remind me exactly how to do it, but I was much more confident than last time.
Sure enough, the right rear wheel was the culprit. For some reason, the bar the wheel runs on had rusted, and so the wheel wasn't moving very freely.
I'm still trying to figure out how it rusted, since the inside of a dryer isn't a permanently damp place. The only thing I can think is that in my unheated laundry room, when I turn on a cold dryer, maybe the heat makes some condensation happen?
I cleaned off the rust as best I could and then gave both wheels a nice dose of 3-in-1 oil. After I made sure they were rolling smoothly, I put everything back together, and oh yes! The sweet sound of a quiet dryer was back.
Also back? The I-am-a-superwoman-because-I-fixed-an-appliance feeling.
I know it's not that amazing or hard, but I can't help feeling pleased whenever I overcome my fear of appliances, especially when that means not having to pay a repairman.
_____________________________
Joshua's 365 post: I REALLY like this picture.