It's been kind of a busy weekend (because of the May craziness!) so all I've got for you is some random stream of consciousness.
Ready?
Dance is over for the summer now, and Sonia and Zoe are sad.
Which is actually good news, because it means they had a fun time dancing.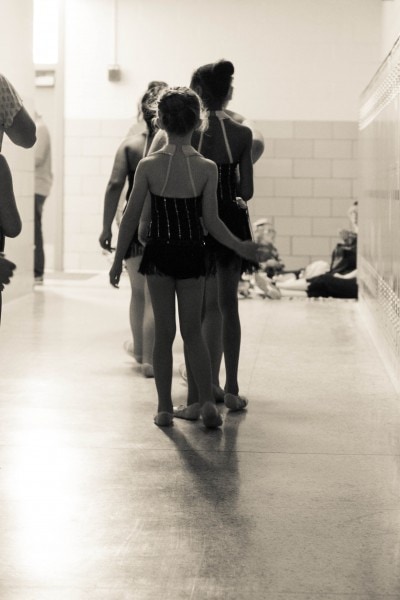 They took dance at a community center program, which was very affordable, and which worked out very nicely for my two beginning dancers.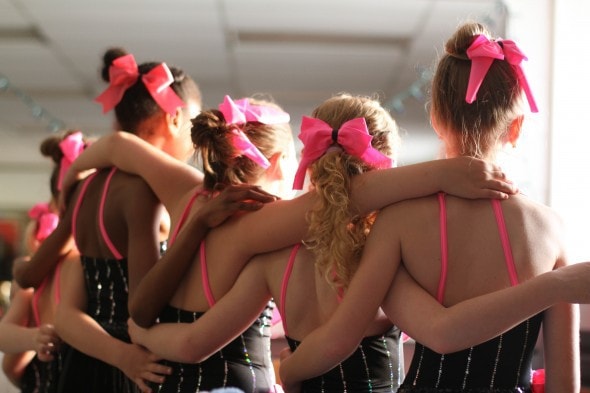 If either of them decides to get serious about dance down the road, we'll look into a different dance school, but for now, this is perfect.
______________________
Sonia got to see her baby cousin this weekend, which always makes her happy.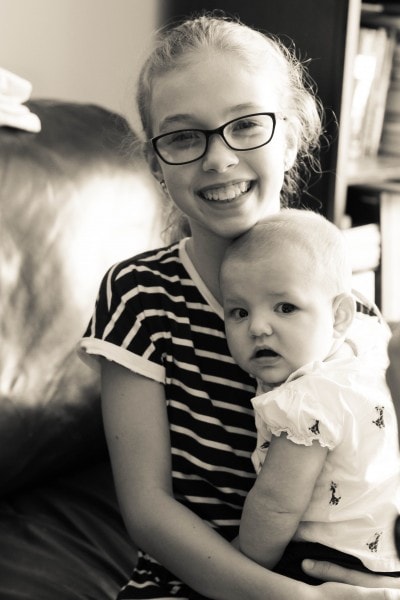 Joshua and Lisey do babysit, but neither of them counted down to the official babysitting age the way Sonia is.
(Two more years!)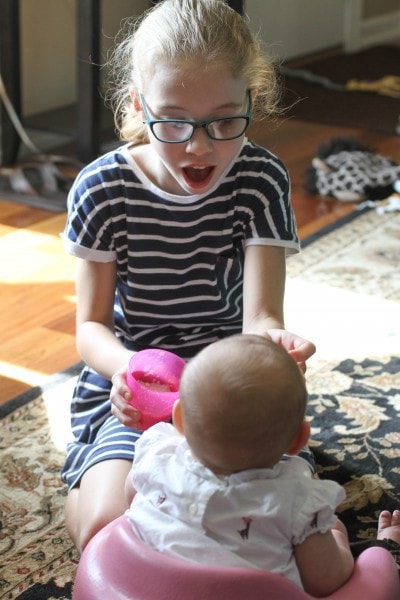 She's gonna be a very good babysitter, I think.
______________________________
Yesterday after church, some of our good friends came over to hang out with us.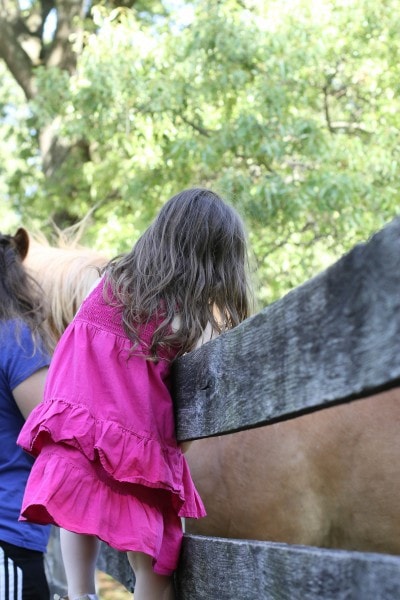 It was a beautiful day, so we went for a walk to feed the neighborhood horse.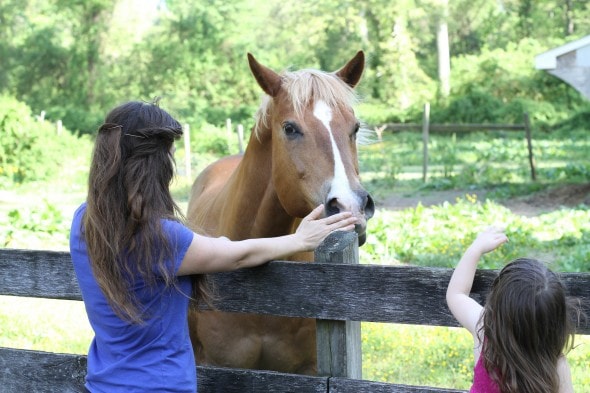 _____________________________
The oak flowers are falling, which means Sonia's allergies are getting a lot better.
(Oak seems to be the main problem for her.)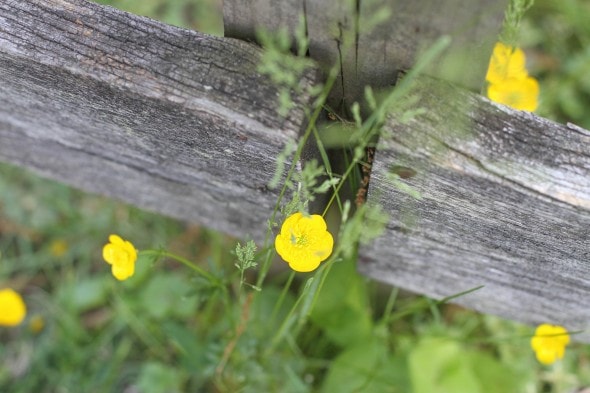 So yay for inhaler season being over!
_____________________________
Zoe feels that it is unnecessary to wait for travel to play with her Travelwee.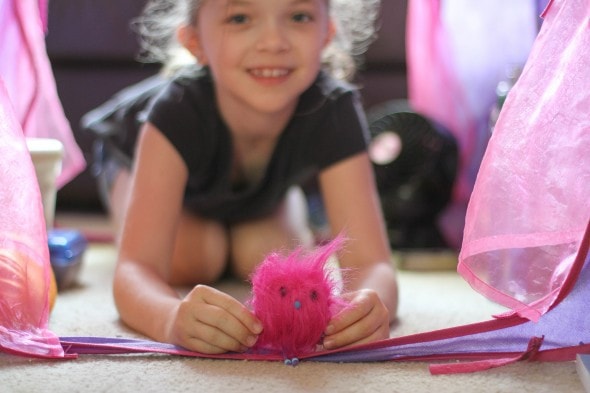 Mr. FG and Lisey are making plans to take Lisey's travelwee on a roadtrip sometime soon, though…
__________________________
When I did my freezer challenge update, I totally forgot to tell you guys that I used up my freezer bananas by making banana bread.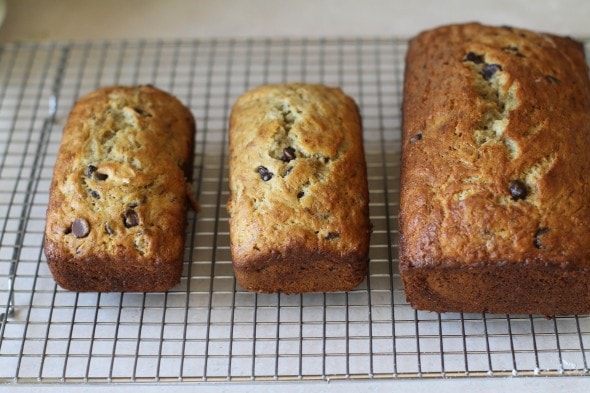 Those bananas were pretty unappetizing on a visual level: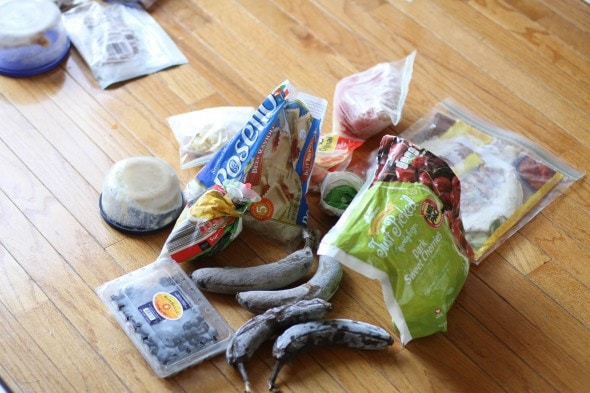 but they did make good banana bread. Yay!
I have to say, it IS really fabulous to have my freezer a little (er, a lot) emptier. Much easier to get ice, or to freeze a tray of bananas.
And since I'm going to photograph my freezer for you all every other week, I'm pretty optimistic about it staying somewhat empty.
(Oh, what public accountability will do for you!)
________________________________
School is winding down for the year, which is lovely, because we are ALL ready for a break. After this week, the girls will be mostly done (except for finishing up history, which is No Big Deal), so that just leaves Joshua, who will be done at the end of May.
YAY FOR SUMMER!
________________________________
Hopefully I'll have some less random posts for you later this week…but you know, May just might be full of randomness here on the blog. When my life calms down in June, though, I'll have brain space for something more thoughtful. 😉