Well.
My freezer isn't empty, but it is looking SO much better of late.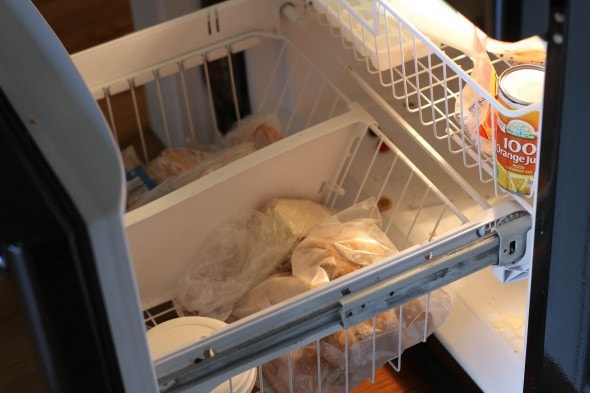 What have I been doing with my freezer contents?
Well, I do have one freezer loss to report: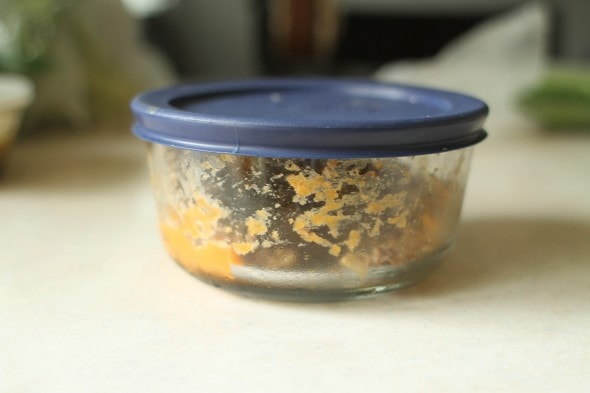 Though we ate almost all of the taco meat in our freezer, this last little bit of thawed meat stayed in the fridge a little too long.
On to better news!
I used some of the bread to make bread pudding.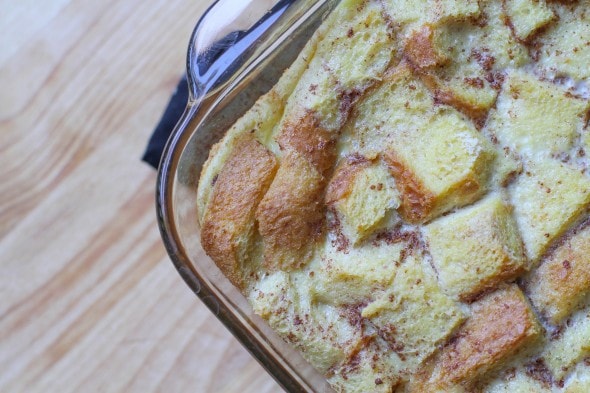 I used the frozen tomatoes to make a little batch of tomato sauce.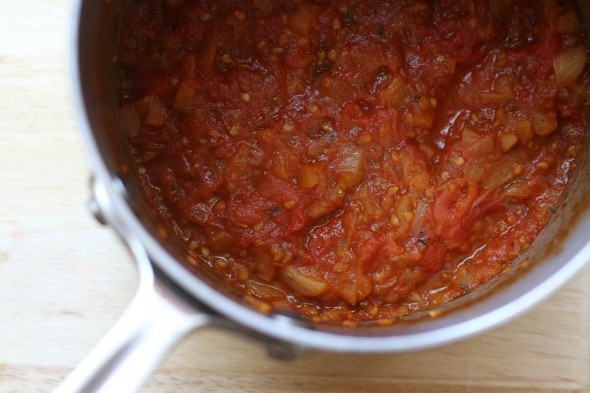 Which I then used to make some pizza.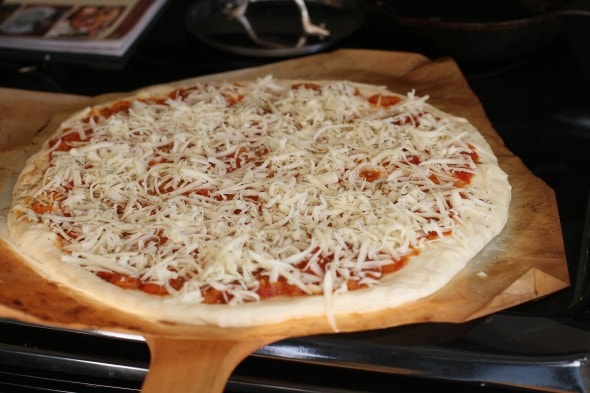 I used part of the frozen mashed potatoes to make potato rolls.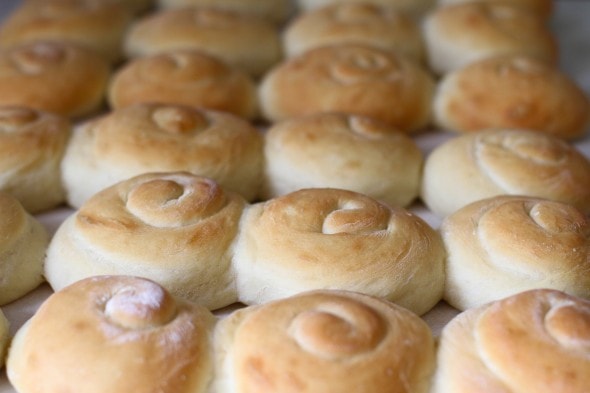 and then I used the rest of the mashed potato to make potato cinnamon rolls, which were fluffy and soft and generally delicious.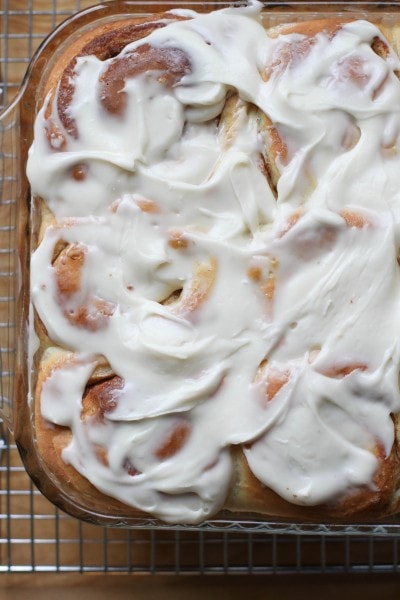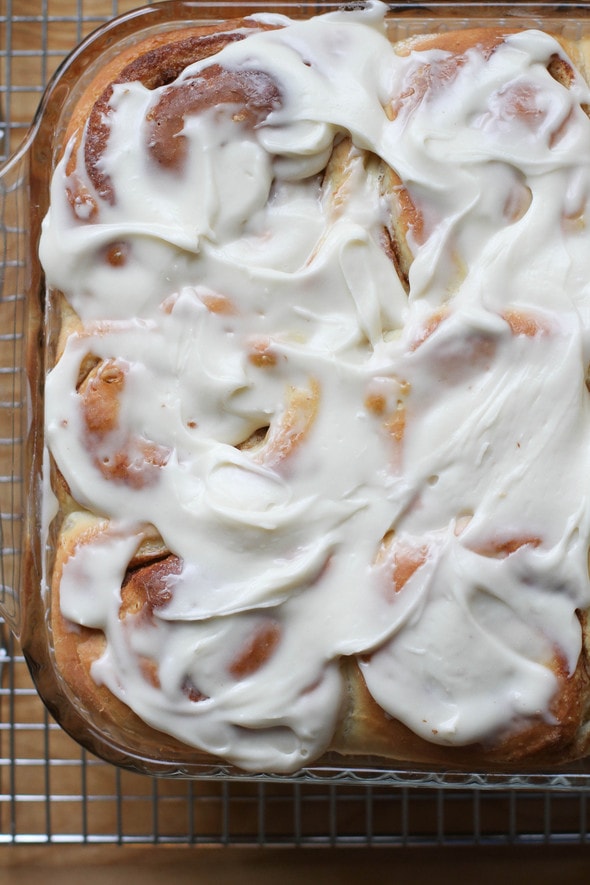 This isn't freezer-related, but I used some leftover rice to make rice pudding.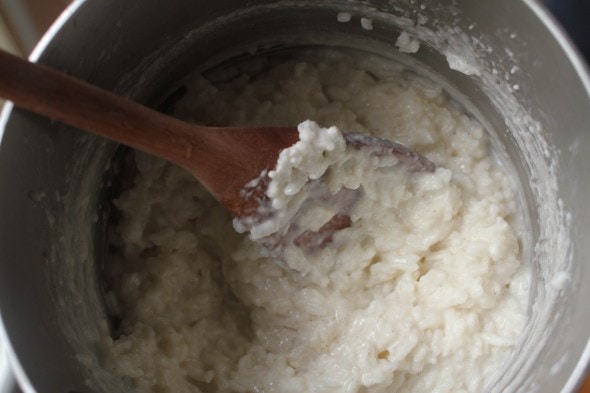 (That also handily used up the last of a container of half and half.)
In other fridge news, we've gone through lots of greens this week, in smoothies and in salads, so, yay us!
Unphotographed freezer efforts: I made several chicken meals this week to use up the chicken in the freezer, I made a seafood and chorizo stew to use up my chorizo links, and I made smoothies to use up all the fruit.
So, here's what I've got left…a bit of lunch meat, ravioli, bread odds and ends, bread crumbs, and a bit of cooked chicken.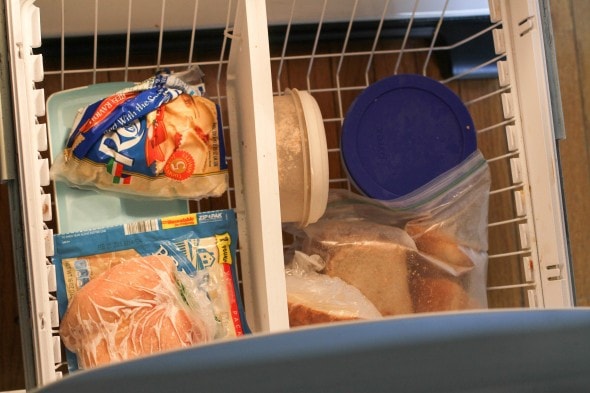 (The chicken breasts are new this week, so I'm not counting them. 😉 )
The ravioli will not be hard to use.
The lunch meat? I'm gonna have to think about that. The texture is a little iffy when thawed, so it's not like I'd be prone to using it in sandwiches.
I think I'm gonna use a French toast casserole recipe to use up more of the bread odds and ends. And I'll also probably make some croutons.
(Hit me with a favorite overnight french toast recipe, please!)
The bread crumbs? Not even worried about 'em! They can hang out in the freezer until I have a recipe that calls for them.
_____________________________
So! My freezer is in very decent shape right now, and to keep it that way, I'm gonna start a new habit of posting fridge AND freezer pics on Food Waste Fridays.
(Because clearly I need some accountability in order to keep my freezer from descending into a stuffed disorganized state.)
_____________________________
How'd things go at your house this week with food waste? And those of you were who cleaning out your freezers with me, how's it going?
_____________________________
P.S. Joshua has some photos up from his trip to CA!
(Where he visited the Joshua tree park. Because of course.)