On Tuesdays and Thursdays, I post a picture and just a few words.
That was dinner last night…a back-up meal because I didn't end up having time to roast a chicken.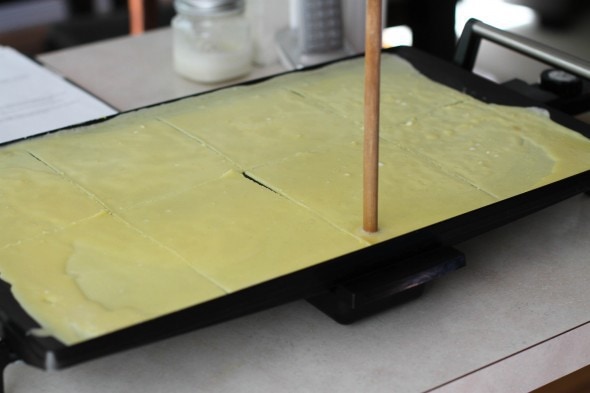 When I was a kid, we called them Swedish pancakes, though I have no idea how authentically Swedish they are.
At any rate, they're like a thick crepe, except you just dump the batter onto a griddle, slice it, flip the pieces, and then you've got rectangular crepe-like pancakes.
Easy and fast!
(The wooden spoon plugs the grease drain hole. The batter tends to drip down there unless you plug it up with something, and the wooden spoon is the perfect size.)
Edit: due to requests, I posted the recipe! You can find it right here.