If you've been a reader for a while, you probably know about my love for clouds. I don't like the rainy, dreary sort, but the kind that appear on sunny days? Oh, I love them!
There's such a variety and they never get old to me. I'm not very good at photographing them, but I try, and even when I don't get my camera out, I soak in the view.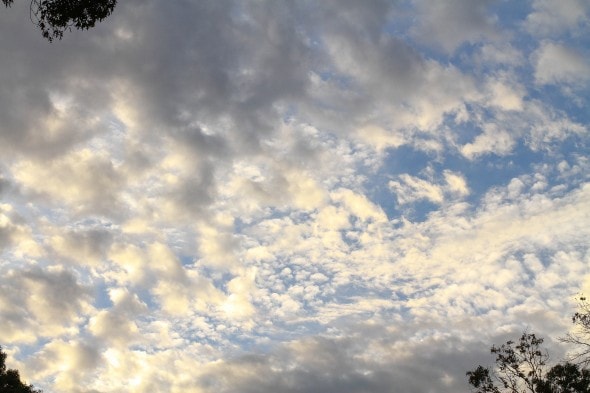 A thing I like about these scenes is that they are available to everyone, everywhere. You don't have to be rich or famous to take in the glorious scenery above our heads…you just have to take a minute to stop, look, and be amazed.
_____________
P.S. Today is the the release date for Crystal Paine's new book, Money-Making Mom! I just finished reading my review copy on Sunday, and I'll share my thoughts about the book soon.
P.P.S On Saturday, I actually wrote a blog post (!). I almost never blog on Saturdays, but I wanted to share pictures of our carved pumpkins, since that's kind of a yearly tradition around here. So, in case you missed that, click here to check 'em out.