Actually, we'll do the update first.
1. Figure out a new budget with Mr. FG.
Nope. Maybe we'll get it done in time for January? We did discuss what we plan to do with our extra money in December, though, so we're not just floating along entirely without a plan!
2. Read my Bible every day.
Nope, not every day. I have been good about going for walks in the morning, and I pray while I do that. But I just need to get my rear out of bed a little earlier so I can read before I go for a walk (I'd listen to an audio version of the Bible while I walk, but then I'd run out of time to pray!)
3. Update Quicken.
Done. Oh yes. I felt like putting it off, but because it was on my list, I got it taken care of. Behold, the power of the public to-do list!
4. Organize kitchen cabinets.
Nope. I did take before pictures…does that count for anything?
5. Get half of a Christmas present made.
I'm almost halfway done, so I'm going to cross that off.
6. Make a list of presents that need to be made/bought.
Yup, did that! And we only need to get a present for one more person before we're done.
7. Clean up my laundry room.
Yes, indeedy! And if you faithfully read here, you already know that because you saw the before and after pictures!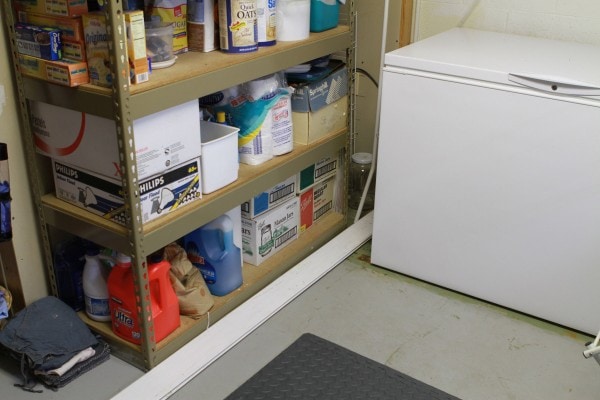 8. Cancel my gym membership.
Sort of. You have to go to the gym to cancel it, and when I went in, they offered to give me discounts so that Mr. FG and I could both keep our memberships for the price of Mr. FG's membership alone. I'm a little fuzzy on why exactly they would do that, but I agreed. I still think I'm going to go in next month and cancel for real, though, because I am just not getting to the gym these days.
One upside of this is that when I do cancel, Mr. FG's membership will still be at the reduced price, so we'll be saving even more.
9. On a related note, walk four days this week.
I've been doing well with this! Setting my clothes and shoes out the night before helps a lot. Then I just have to wake up, put my contacts in, throw my clothes on, and head out the door.
10. Give Sonia a haircut.
I did! And I think her hair looks a lot happier now.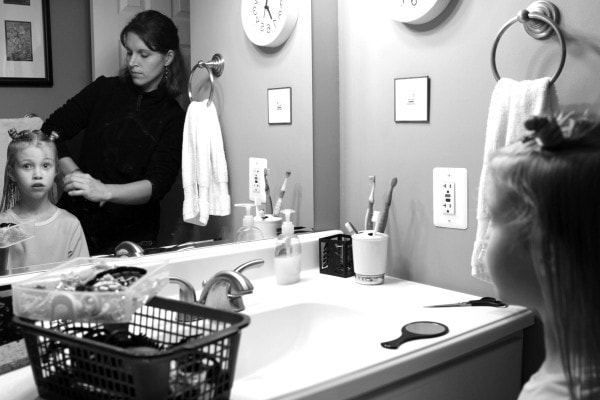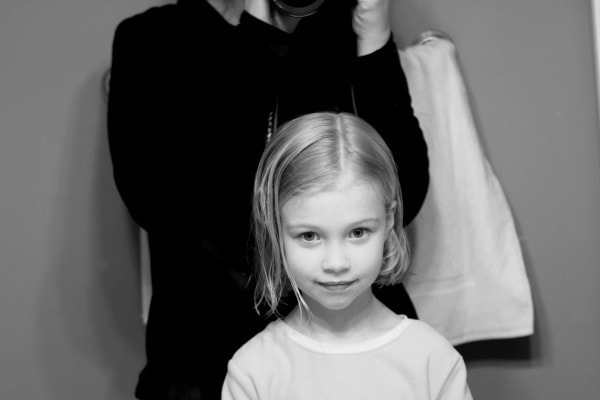 So, I got 7/10 things done…not too shabby.
Here are 10 things I'd like to get done over the next two weeks.
1. Figure out a new budget with Mr. FG.
I'm not sure how realistic this is given how close Christmas is, but we do need to get it done!
2. Read my Bible every day.
I'm going to have Mr. FG set the alarm early enough for me to get in a bit of reading before my morning walk.
3. Organize kitchen cabinets.
Gotta have some Afters to go with my Befores!
4. Make cut-out frosted sugar cookies with the kids.
We do this every December, and they just love it.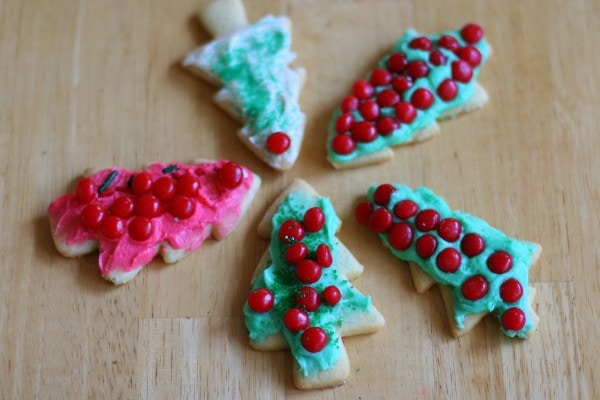 Hmm. Looking at that pictures reminds me that I should check on the status of the redhots at our house. I may need to buy some.
Or, um, a lot.
Mr. FG requested these.
6. Help the kids finish buying/making presents for each other.
They've got a good start on this, but I need to figure out who still needs to get a present for someone. It's a little complicated to organize this with four children and it must really get crazy with more than that!
7. Update Quicken.
I don't trust myself enough to take this off the list just yet.
8. Finish the Christmas present I started making.
Considering Christmas is in the next two weeks, I'd better get this done, list or not list!
9. Bake bread to give to neighbors.
I'm not sure what recipe I'm going to make this year. Maybe cherry danishes if I'm feeling extra motivated.
10. Make a detailed schedule/plan for next week.
Between now and the day after Christmas, I'm doing a photo shoot, we're visiting a nursing home twice, going to a Christmas concert at church, hosting a women's Christmas party here, having my in-laws over, visiting Mr. FG's aunt, and visiting my family. And some of these events involve cooking/baking for me.
I think this is going to be manageable, but only if I am organized and prepared.
Thank goodness we're not doing any schoolwork next week!
How's your schedule looking at this busy time of year?
__________________________________
Today's 365 post: Our adventures in Narnia are over.
Joshua's 365 post: ???