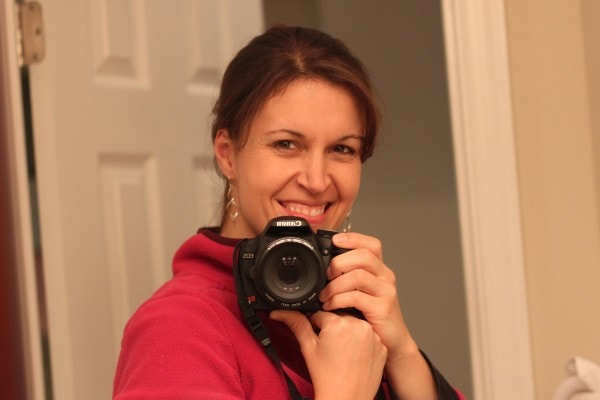 A lot of you have been asking for my SLR recommendations, so I thought I'd put a post together to answer those. And this'll serve as a handy place to send people when they ask in the future. Yay for saving time!
Almost nothing I'm going to share with you in this post is going to be terribly frugal, at least not in the typical sense of the word.
Good camera equipment doesn't come cheap, and that's that.
But as you know, I'm a big fan of spending money in ways that reflect your priorities, and so if capturing life through a camera lens is important to you, I think investing in quality cameras and lenses can be a really wise thing. And if you can manage to avoid the portrait studio by using your camera, it could actually pay for itself over time.
Just make sure you don't overextend yourself to purchase any of this…save up and buy when you've got the money (also, Amazon sells most of the equipment I use, so you can always save up Swagbucks to help you afford your camera equipment).
Ok! Here's a quick rundown of what I recommend.
Canon vs. Nikon
I use Canon equipment, only because my first SLR was a gift, and it was a Canon. I honestly don't think one is better than the other (I think you could be very happy with either!), but Canon is all I know, so that's all I'm going to talk about.
New or Used
Thus far, I have not been brave enough to buy any SLR camera equipment used. I'm too nervous that it will have been abused, so I've stuck with saving up and buying brand new.
I know you can get good deals on Ebay or Craig's List, though, so if you're braver than me, those are options worth exploring.
Camera Bodies
If I were starting out with no SLR, I'd be inclined to buy the Rebel t3i
, which costs about $600 for the body. It"s the best of the less expensive camera bodies, and if you're just starting out, there's no need to go crazy and buy a super expensive camera body. It takes HD video, and has a fairly extensive range of settings and options.
If you want to spend a bit less, you can get the Canon Rebel t1i
, which I have. It takes both video and still pictures, and costs $500 for the body. (I opted for this one because the improved video features on the t3i weren't important to me since I own the 7d.)
There's also a t2i, but that's SO close in price to the t3i, you might as well bump up to that.
I wouldn't really recommend it for a beginner because it's heavy and expensive, but I dearly love my Canon 7D, which sells for $1400
. It's got fabulous image quality and a ton of features…I lurve it to pieces.
Lenses
A good lens is WAY more important than the camera body. I'll take my $500 Rebel with a good lens over my 7D with a bad lens any day.
The lens that you can get with the Rebel camera bodies is typically an 18-55 zoom lens. It's adequate, but nothing fabulous. I found it to be a good learner lens for my first year with an SLR, though, and I did manage to turn out some nice photos with it.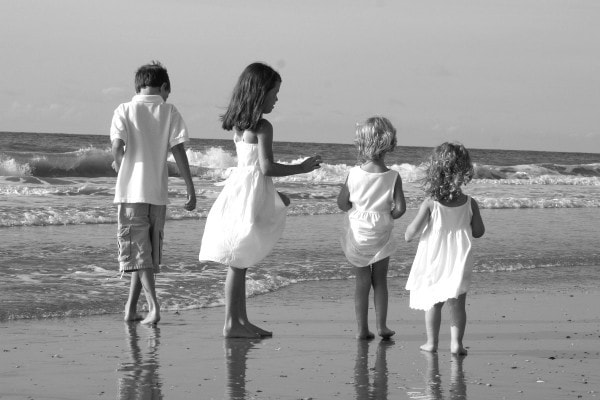 That above photo is actually hanging in my living room. Check out how curly Zoe's hair used to be!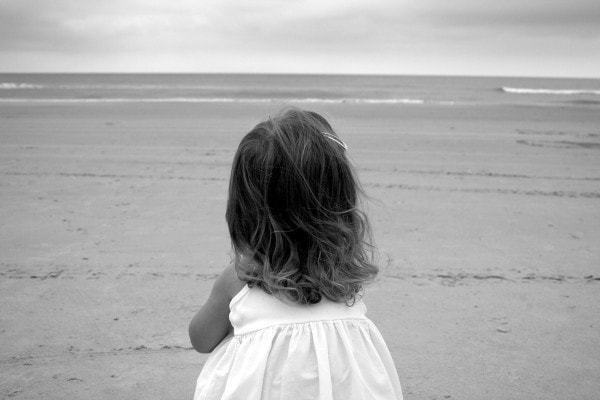 I don't really ever use that lens now unless I'm going to be shooting in very messy conditions (think windy beach).
Buying the kit lens with the camera is the cheapest, simplest route to go. However, if you want to step up your game a bit, a better lens is the ticket.
My most favorite lens, the 50mm 1.4, sells for around $375
. This is the lens I shoot with around 95% of the time, which means that almost all of the photos you see on this blog are taken with it.
If you like to take pictures of people, I SO recommend getting a 50mm 1.4. It's fast, small, light, and gives you lovely blurred backgrounds. (by the way, there is a 50mm 1.8 which sells for around $100, but the image and build quality aren't nearly as nice as the 1.4.)
The 50mm lens doesn't zoom in and out…it's fixed right at 50 mm. If you'd like a zoom lens, you might want to consider the 28-135, which sells for $366
. It's definitely a better quality lens than the zoom lens that comes with the camera body, and 28-135 is a nice all-purpose range.
I hope that wasn't confusing. If it was, here's something simple for you…if you want to get a new SLR with a lens, you could buy the Rebel t1i with 18-55 lens for $550
. That would get you everything you need to get busy shooting, and you can always upgrade your lenses down the road.
Accessories
I prefer not to use flash whenever possible, but when I must use flash, the Lightscoop
is super handy.
I wrote a whole review of this with before and after photos, but basically, it makes your SLR's flash pictures look much less like flash photos. The Lightscoop is only $24.95
, and so worth it.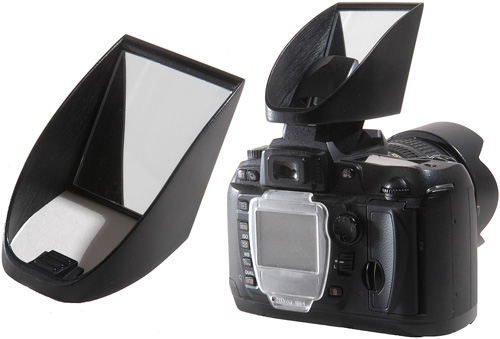 Lastly, I like to take my smaller SLR with me everywhere I go, so I love my Jo Tote. It's a camera bag and purse combined…so perfect for me!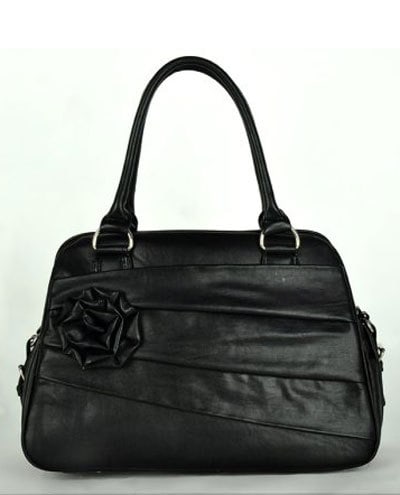 It comes in lots of other fun shades, so if you want to be more colorful than me, you've got options!
For times when I want to bring all my equipment with me, I like to use my LowePro SlingShot bag
. It's got room for several camera bodies, lenses, memory cards, and more. I can fit a crazy amount of stuff in that bag.
I know that's a very basic overview, so please do ask questions in the comments if I didn't cover something you wanted to know.
Oy. That's a lot of black in one post, isn't it? Here's something a little more colorful to finish things off.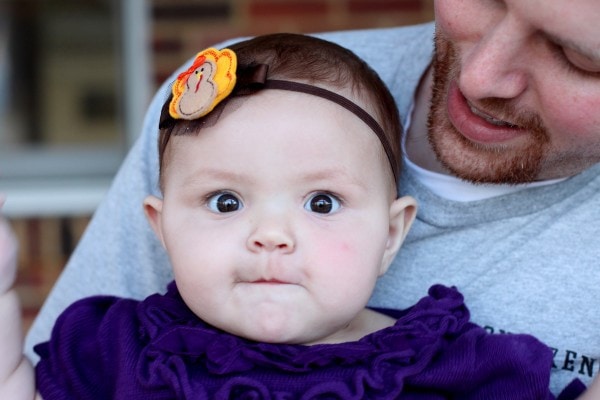 _____________________________
Today's 365 post:Practicing what I preach
Joshua's 365 post: Pool!
disclosure: this post contains affiliate links