On Tuesdays and Thursdays, I post a picture and just a few words.
Those of you who follow me on Instagram know that we ordered a new table and chairs and I oh-so-efficiently freecycled the old ones the day before the delivery truck was due to arrive.
Unfortunately, the delivery truck brought us chairs, but no table.
(The table should arrive this Thursday. Counting down the days!)
Thus, we have kind of an empty dining room right now, so the girls and their friends have been using the space for all sorts of imaginary play. Yesterday, it was their own version of the TV show Chopped.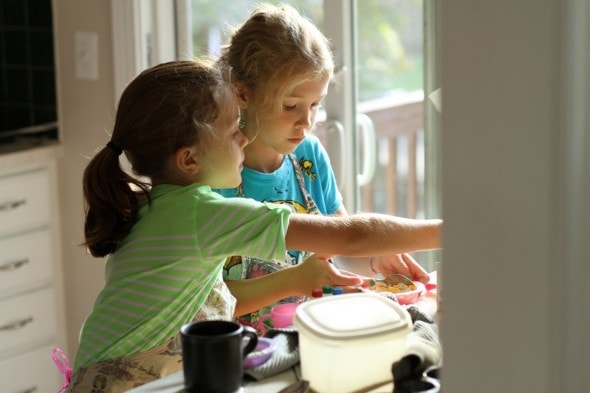 Using water, food coloring, old flour and lentils (someone gave them to me when they were moving and we use them for crafts), and toy food, they put together concoctions (under a 5-minute time limit) and present them to the judges, who sit in the new dining room chairs.
(At least we have chairs!)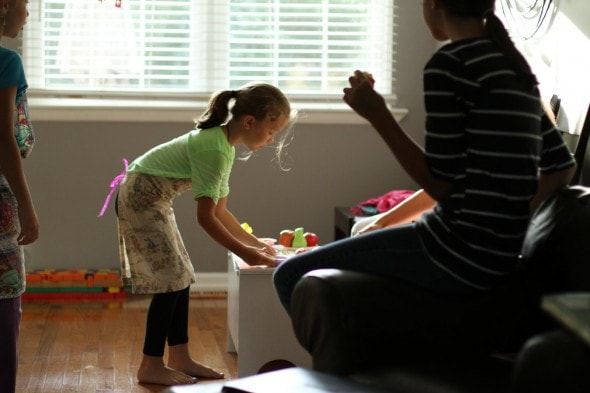 The little white chest from Lisey's room serves as a table.
(The chest is from freecycle and you can see it in all its former ugly glory in this post.)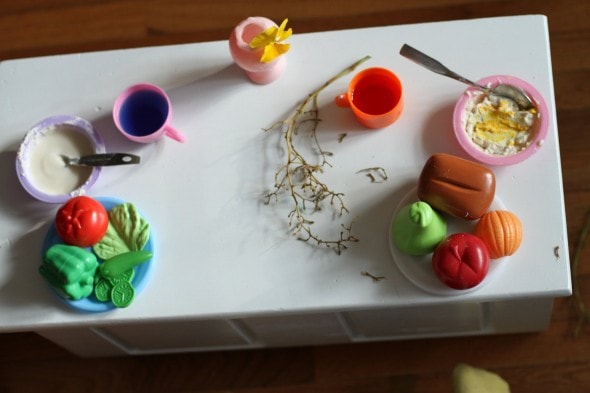 You know how at the end of each round, the host says, "Whose dish is on the chopping block?" and dramatically lifts the cover off the plate?
Well, they just use a burning log as a cover. 😉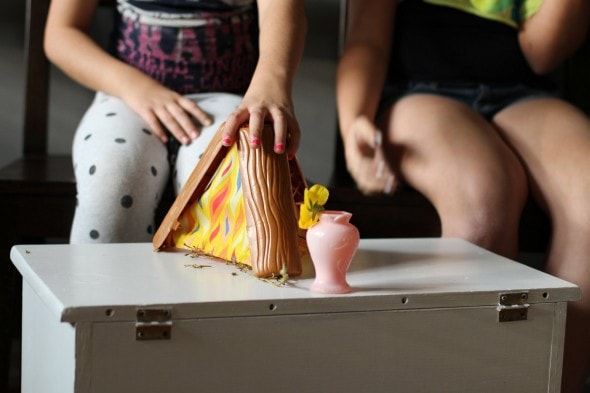 I love their imaginations.
____________________
P.S. Chopped is a cable TV show, but my kids have watched it streaming either on Amazon Prime or on Netflix, as we don't have cable.