If you own a pair of tall boots like I do (you've seen mine in this photo and also on my About Me page), then you know that left to themselves, they tend to do this in your closet.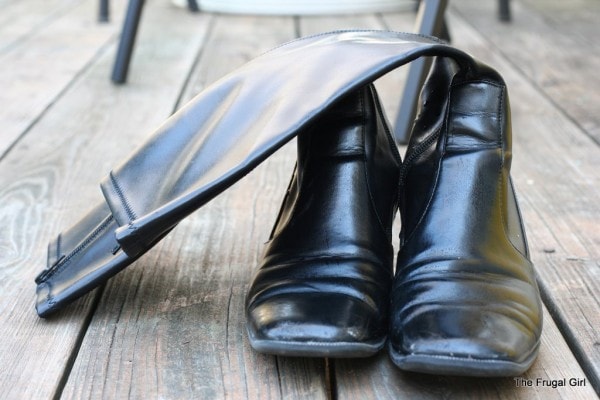 (this is not my closet. It's my deck. That's because my closet is dark and not at all suitable for picture-taking. And you may remember that I am a big fan of moving objects for photography purposes).
This tendency to flop isn't that great for the boots and it makes my closet kind of messy. Boot shapers would take care of the problem, but my boots cost a whole $10 on clearance a number of years ago, and that makes me loathe to pay another $10-$20 to make them stand up.
So, I take a pair of clean flip-flops (really, these ARE clean. I scrubbed them with Fantastic and a toothbrush. It's just impossible to get white flip-flops completely clean.)…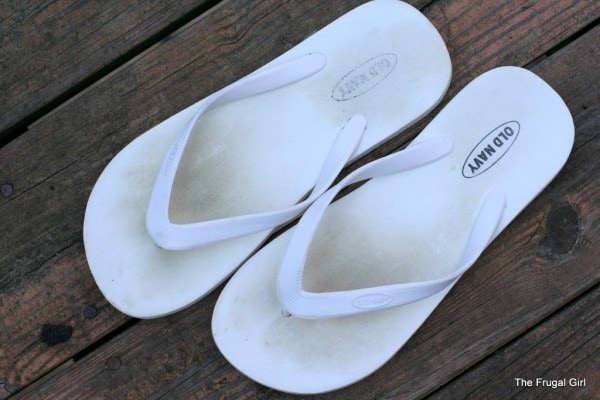 and put them down inside my boots (this might be a good use for flip-flops that are completely past their useful life as footwear. )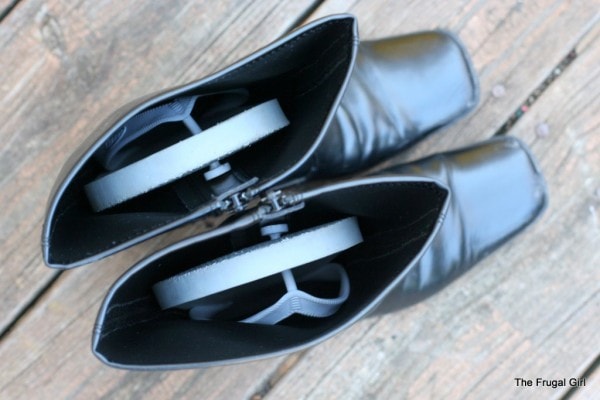 While this doesn't fill them out as nicely as real boot shapers would, it does keep my boots standing tall.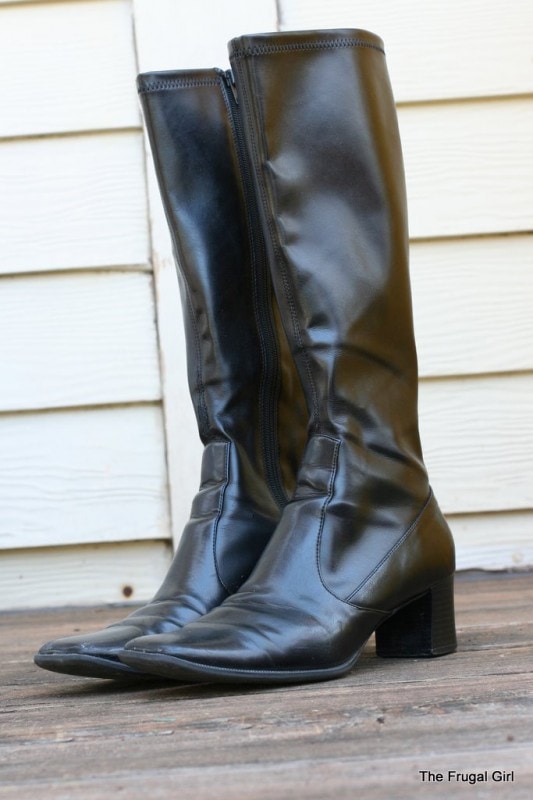 And, it saves a bit of shoe space in my closet, which is always a happy thing.
If you are desperate to have your boots firmly filled out but don't want to buy boot shapers, you can always go the route of stuffing old t-shirts down inside your boots. I cut up my old t-shirts to use as rags, though, so I don't know if I have enough to give that trick a try. And besides, I'm not worried enough about boot wrinkles to deal with stuffing and unstuffing my boots every time I want to wear them. Sticking a flip-flop down inside of them is much easier.