So, we've been trying to squeeze in a camping trip with a couple from church (they happen to be the drummer and cellist from our band), and we thought we'd try to go this past Sunday.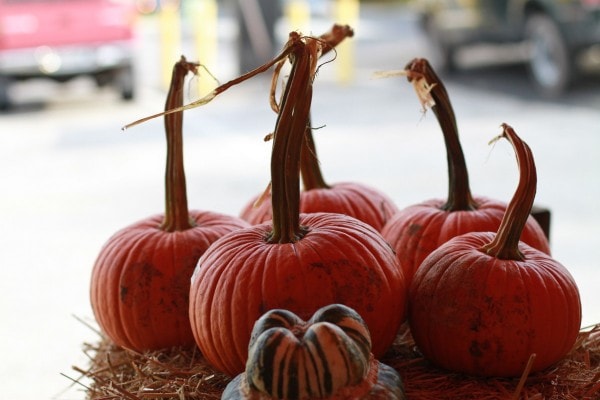 But the freak October snowstorm that made the news? It hit the campground we were planning on going to, and suddenly, our warm beds at home seemed infinitely more appealing than a tent. In the snow. In freezing temperatures.
Oh well.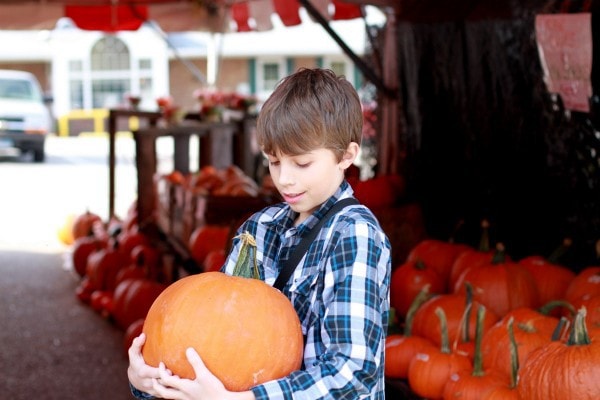 But on the upside (there's always an upside, you know), this gave us time to carve our pumpkins.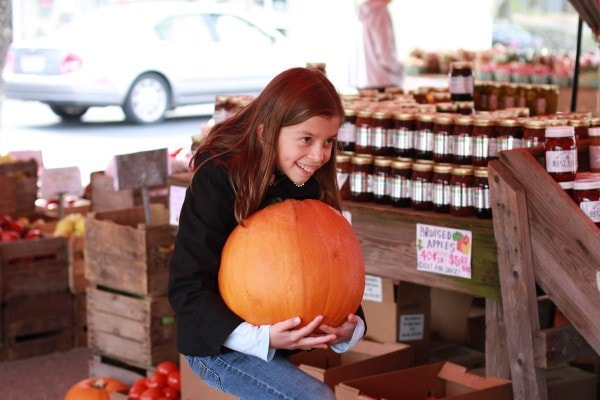 Since we couldn't go camping with Abby and Everett, we asked them if they could at least come over to our house and hang out.
Also, we roped them into helping with the pumpkin carving.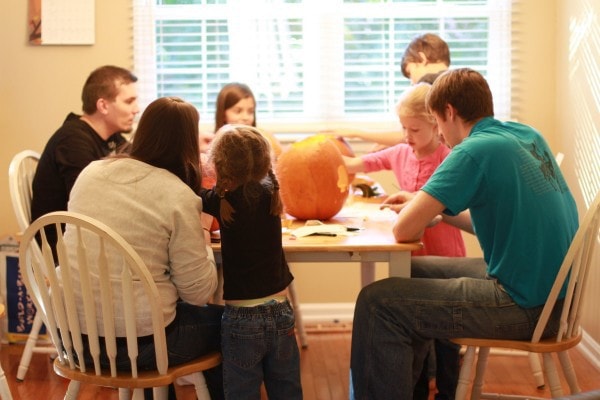 I love this picture…Sonia's so intent on telling Abby something in the middle of cleaning out pumpkin guts.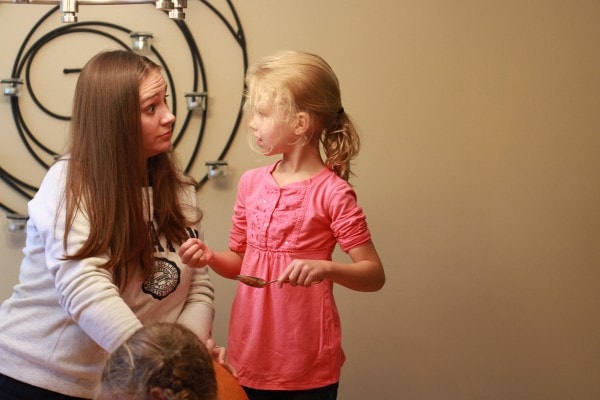 Do notice Joshua in the background here. 😉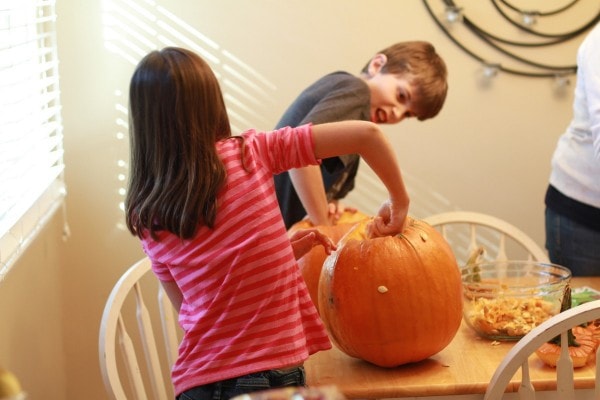 Zoe opted for a whale pumpkin, just like last year.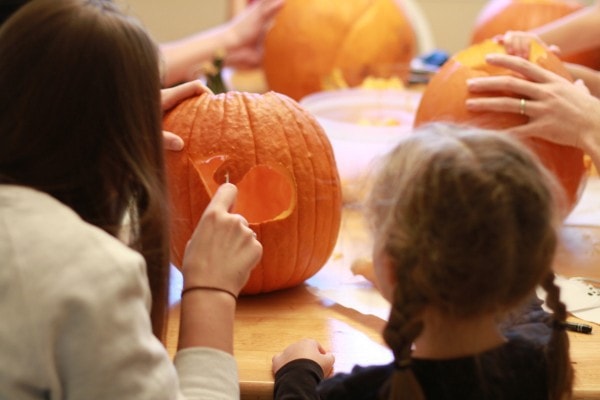 I'm sure you can guess what animal Sonia wanted on hers.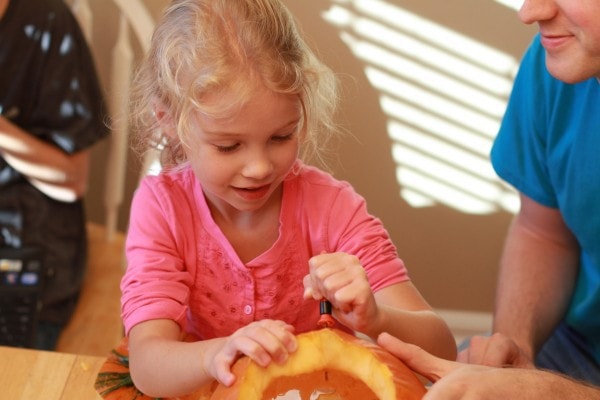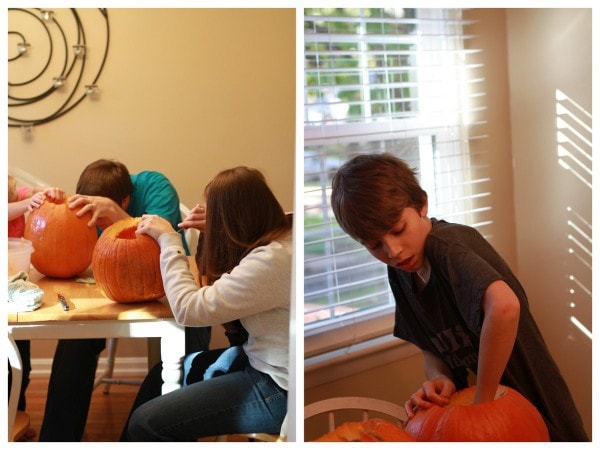 Know something I really appreciate about Everett and Abby? The way they love our children.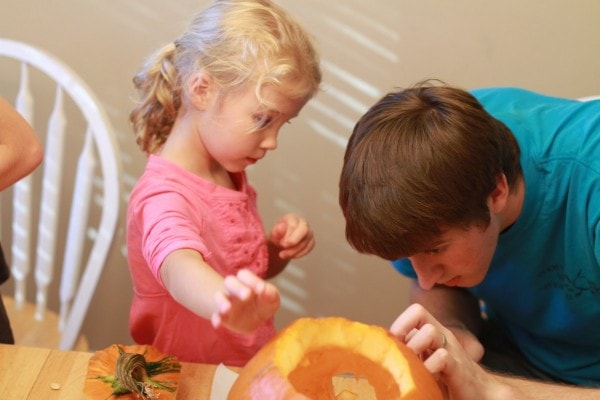 Our kids love them for it and we do too.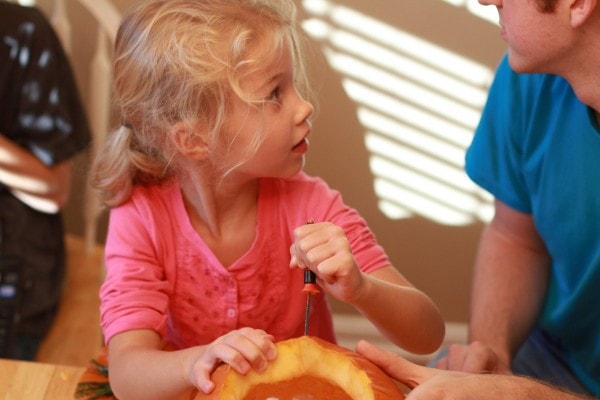 Want to see the results of our carving??
Here's a light-ish photo so that you can see the pumpkins themselves.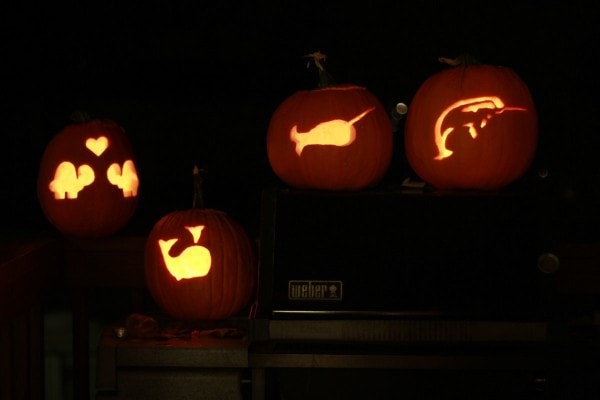 And here's what they actually look like on our dark deck at night.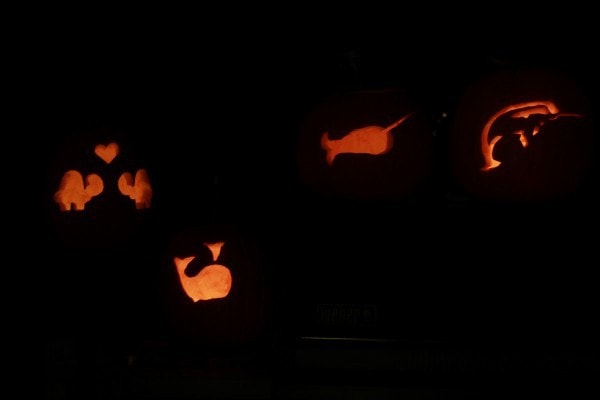 Joshua and Lisey's pumpkins are both narwhals, so 3/4 of our pumpkins this year are sea creatures. Sonia's pumpkin sports turtles, of course (I think the heart signifies that they're in love.)
Since we didn't get to have a real campfire with A&E, we made the best of it and built one in our fire pit instead.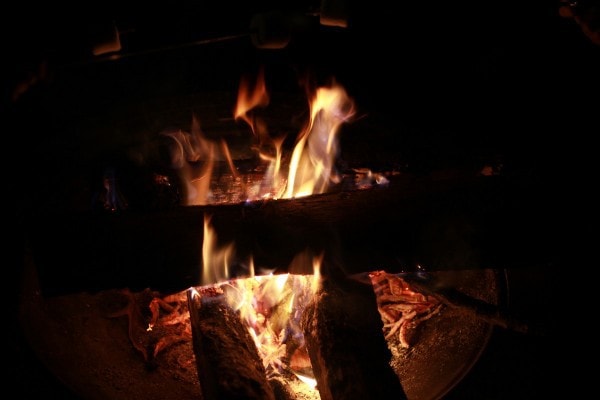 Everett is a fire-building whiz…he got a lovely fire going with only a match.
(Mr. FG and I have been known to, um, rely heavily on lighter fluid. Ahem.)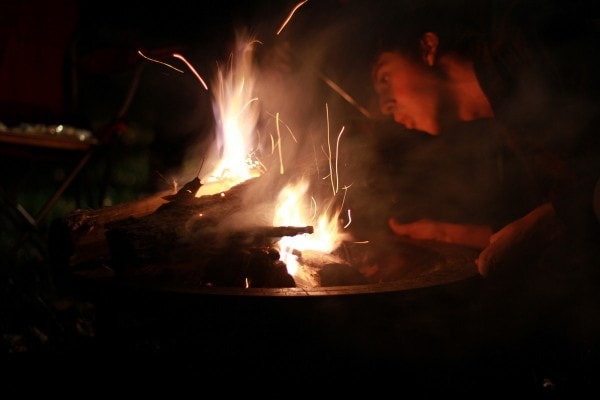 Fortunately, I had s'more supplies from Aldi.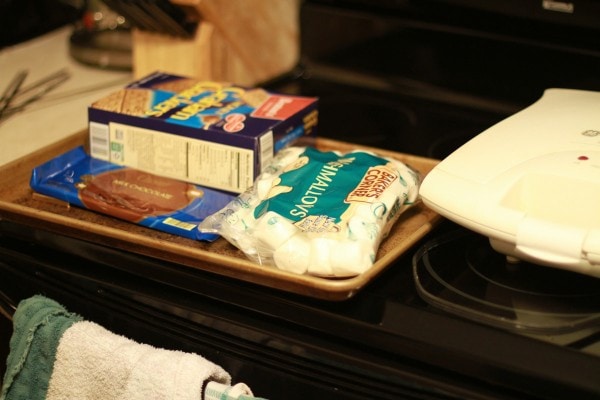 So, we roasted marshmallows, made s'mores, and told stories.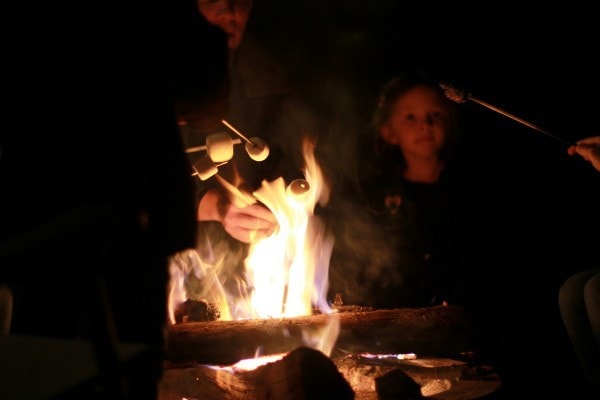 It wasn't quite camping, but it was a delightful substitute. And we all got to sleep in our warm houses, so there's that.
Have you ever noticed how sometimes the simple things in life are the best?
We didn't do anything fancy or expensive….we carved pumpkins, ate buttermilk waffles and bacon, made a fire, and ate s'mores. And it was delightful anyway.
I think that's because being with people that you love makes pretty much anything satisfying.
_______________________________________
P.S. If you're new here, you might want to read a post from my productivity series called Don't Waste Your Leisure. In that post, I talk about engaging in activities that aren't isolating, and about how much more rewarding leisure time is when we spent at least some of it with people that we love.
_______________________________________