This post contains affiliate links.
It's time for a post full of random things! Ready?
My nose is doing a lot better.
(In case you missed it, I had functional rhinoplasty.)
I'm 2.5 weeks post-op now. The swelling inside and out is steadily going down, and even though it'll take a whole year for it to completely un-swell(!), I can already tell that my breathing is a lot better than it was before the surgery.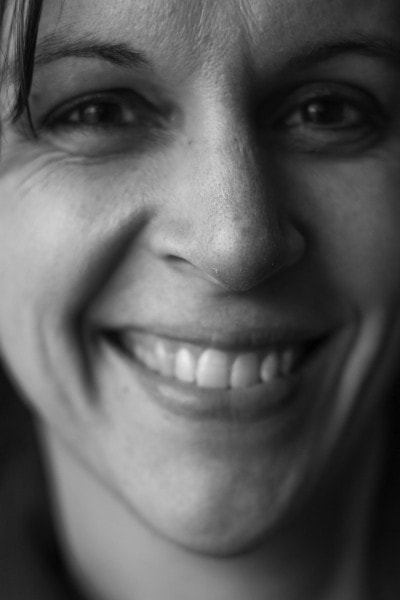 (My selfie game is weak, especially with an SLR.)
And it'll only get better from here on out, which is pretty encouraging. Yay!
Also, I am starting to look way more like myself, which exactly what one hopes for with a functional rhinoplasty…better breathing, little change in looks. Yes, please.
I gotta be honest…I was a little worried at first that my nose was going to remain large and swollen and that I wouldn't look like myself at all!
But Mr. FG talked me down from the ledge and reminded me that you can't expect to be completely un-swollen a week after major nose surgery.
Which, of course, is completely right and sensible, but I needed to be reminded.
Temporary hair color shampoo
Because of my nose, I've been posting an inordinate number of selfies of late (three in the last 2.5 weeks on Instagram!) and several of you commented about my hair color.
It's actually just from colored shampoo.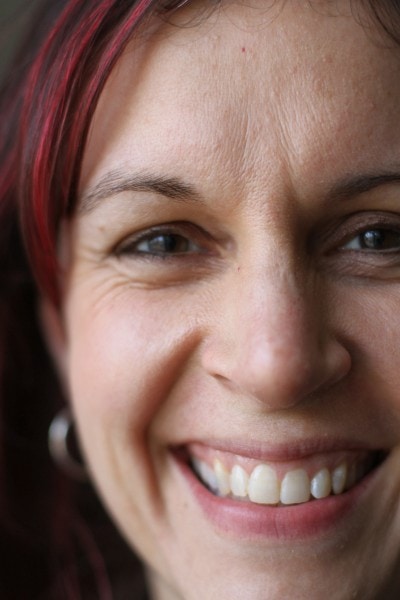 I have naturally brown hair, but I got blonde highlights early in the summer. Then in August, Mr. FG told me about this new colored Viral colorwash shampoo he saw online.
I'm not brave enough to color my whole head of hair, but this shampoo only shows up on the light parts of hair.
(Or your whole head of hair if you're blonde!)
So, I felt like that was pretty not-scary and I ordered some from Amazon. I tried purple first, and then decided I'd like something with a warmer shade, so I tried the red and then the pink. I think the red is my favorite so far.
The color is somewhat temporary…it'll wash out in several weeks. And it's pretty easy to switch from color to color. I've done purple, then red, then pink, then red all in two month's time.
I'm not sure how the cost compares to buying actual hair dye, but it is really easy and not very messy and it's a lot less of a commitment. And if you already have some pre-lightened sections of hair, it's a totally not-scary way to try out crazy colors.
You can buy colorwash shampoo at some hair salons, but it's definitely cheaper on Amazon.

Oh, and they have a Gem Lites line that consists of less-crazy colors, in case you're not feeling super adventurous.
(CelebLuxury has no idea I exist, and I bought all of my shampoo with my own money.)
I'm getting online bargains. But not so much for Christmas.
I know companies put out deals at Christmastime so that we will buy presents. But I've been taking advantage of them to buy a few things I wanted/needed to buy anyway.
For instance, AdoramaPix (my fave place to get photobooks) had a 20% off sale, so that made me get off my booty and get a book put together. I knocked out all my photos from January-August 2016, which is making me feel happy.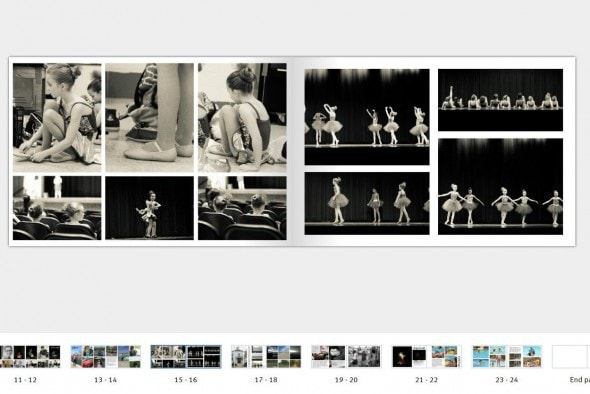 I got some skinny jeans for Sonia, Zoe, and me online at Kohl's.
And I got some work pants for Mr. FG from Eddie Bauer for 50% off. Excellent.
Also, I have been remembering to go through TopCashBack for all of my online shopping, so, gold star for me!
(Here are my thoughts about the best online cashback sites.)
I ordered a new-to-me iPhone.
I currently have a 4s, which I bought refurbished nearly 3 years ago (my first smartphone!)
It's starting to have issues, mostly because I can't update to a newer iOS. I'm on 7 instead of 10, and that's causing a number of problems.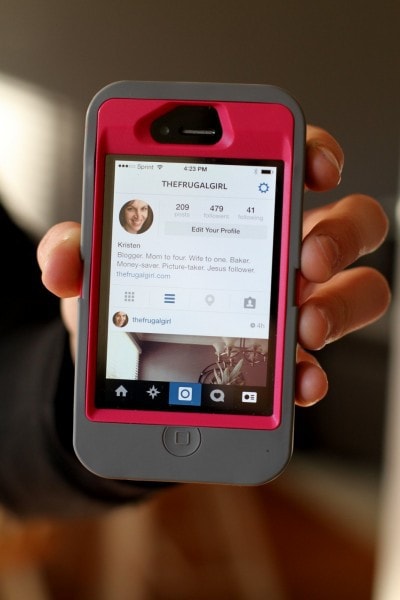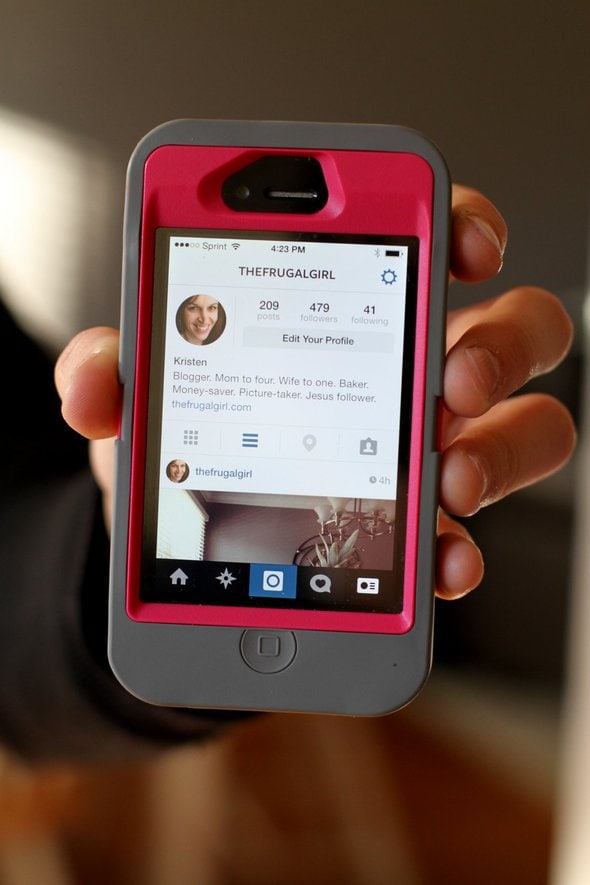 So, I just ordered a refurbished SE (basically an iPhone 6 in a 5s body) from Amazon, and I'm pretty excited about the prospect of being able to download apps again! I think the camera on this one will be a lot better than what I have now too.
I thought about going with the 5s, but I worried it would get out of date too quickly. I think the SE will last me longer.
I had a pretty good Amazon gift card, plus Amazon credit from our Amazon Visa, so it only ended up costing me $35 out of pocket.
And yet, I still hesitated a while before ordering it. Mr. FG was like, "Um, babe. You have the money. What's the problem?"
Heh.
My frugal heart is the problem!
But I think I'm going to be pretty happy I upgraded.
(We use Ting for our wireless service, which means we have to buy our phones outright. It's still way cheaper overall than having a contract, though!)
_________________
That wraps up this edition of randomness. See you tomorrow for a grocery/menu post!
Email subscribers, you'll have to click on over to the post to get working colored shampoo links. I have them set to disable via email in order to comply with Amazon's terms of service.
Save
Save