This giveaway is now closed. Congrats to the winners!If you didn't win, make sure to use the 30% off code to order your photo book. Use code pxfghc30 until November 24th to get 30% off your book.
A little while back, a rep from AdoramaPix emailed me to see if I'd be interested in reviewing one of their photo books. As you know, I've been busily trying to catch up on my backlog of photos for the last few years, so I was happy to oblige.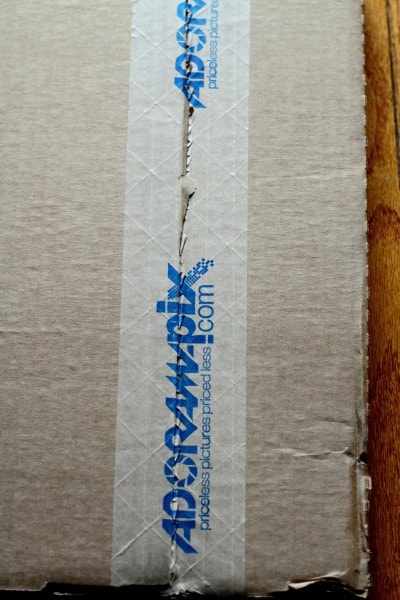 AdoramaPix is the lab side of Adorama camera, and they offer a number of different print/photo book services. Anyway, I hopped onto their side, made a book using Adorama's free web-based book-building software, and waited for it to arrive.
You guys, I wasn't quite sure what to expect, but OH. MY. SOUL.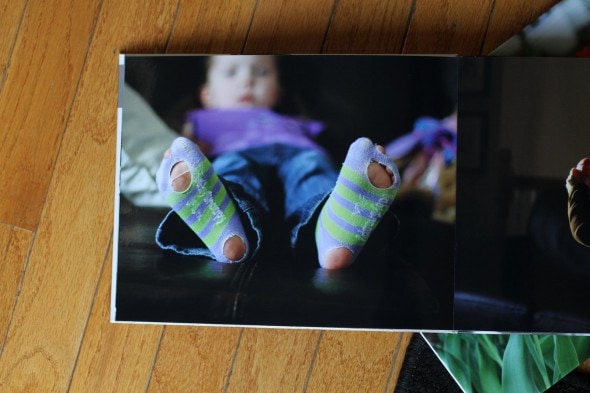 The print and book quality of this AdoramaPix book is craaaaaazy.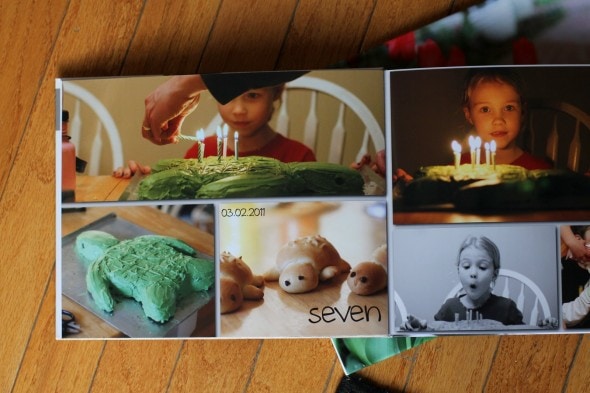 I really cannot do it justice with photographs (is it even possible to clearly photograph a photograph??), but you have to trust me when I say that the print quality is out of this world.
Every single photo is professional grade, and not one has the grainy look that most photo books have. They are all crystal clear.
Plus, the paper is super heavy duty cardstock, which bodes well for durability.
Another nice feature is that the cover is hinged a little differently than most photo books.
Here's how most are made: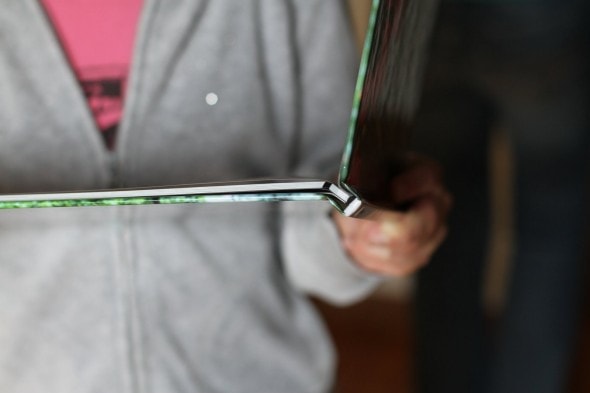 This design means there's a crease in your cover photo. But AdoramaPix does it a little differently, like so: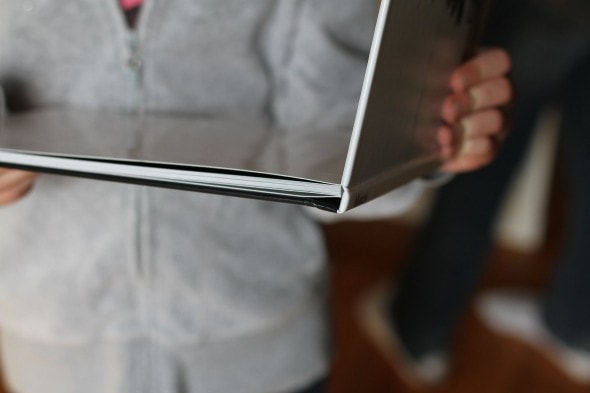 This way there's no crease on your cover photo, which is a nice little touch.
Here's the back cover.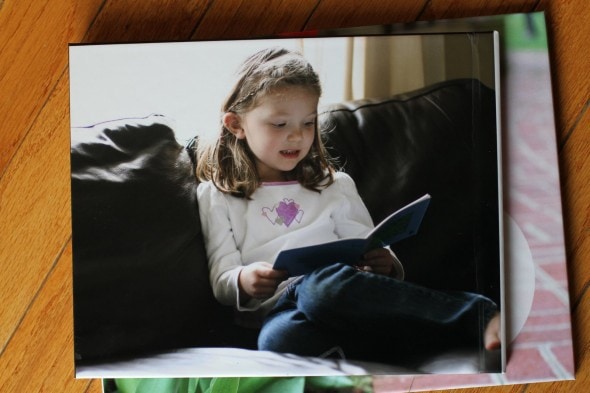 AdoramaPix's software has a bajillion pre-fabbed book layouts and designs that you can use, but I chose to design my own.
And as usual, I mostly chose layouts that completely covered the page with photos.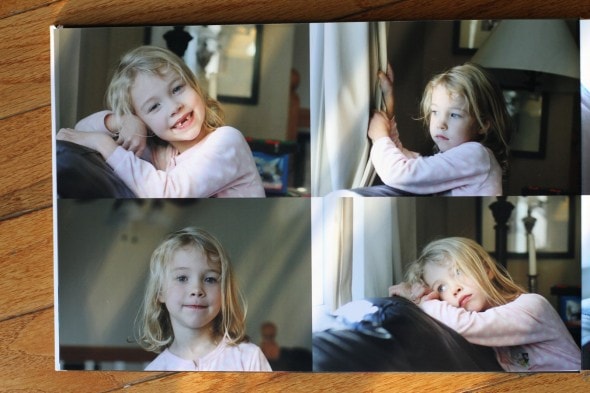 I did try adding text to a few photos, but as with most photo book software I've tried, the text tools are a little fiddly. I kind of think it's easier to add text in a photo editing program before importing your photos to the software.
(That's what I did for the cover of my second book. Thank you PicMonkey!)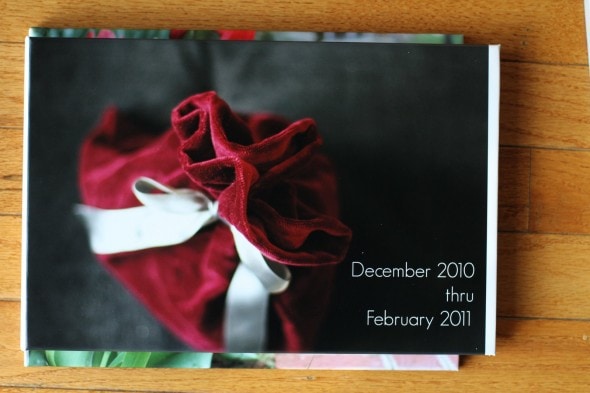 I liked my complimentary book so much, when I got a 30% off email, I made and bought another 30 page book.
And I found a Groupon for an 8×8 book, so I bought that and am using it to make a baby book for Zoe (because I never scrapbooked the poor girl's hospital/fresh newborn photos and she's been a little bit sad about that).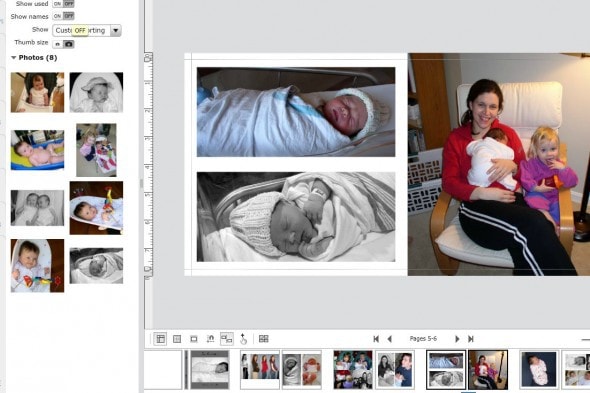 One I'd seen how lovely the print quality was, it was difficult not to just fill my entire second book with full-page photos. But I restrained myself.
Mostly.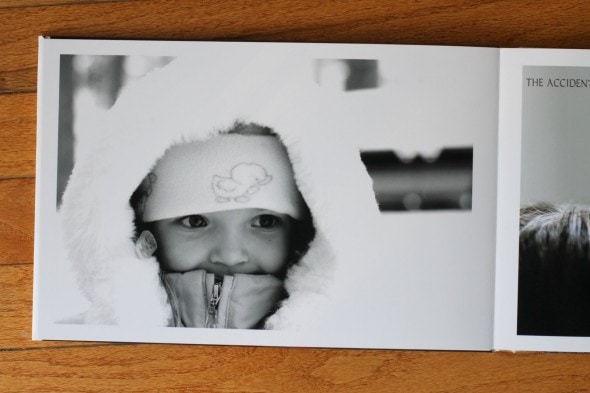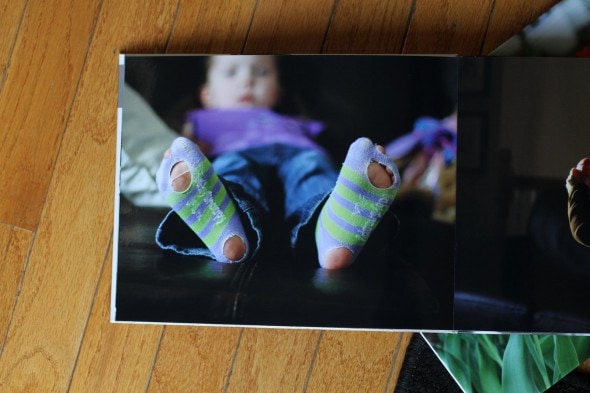 The Adorama Pix books come in a wide variety of sizes. The first one I ordered was the 8×10 but for the second, I opted for the 8×12 rectangular book.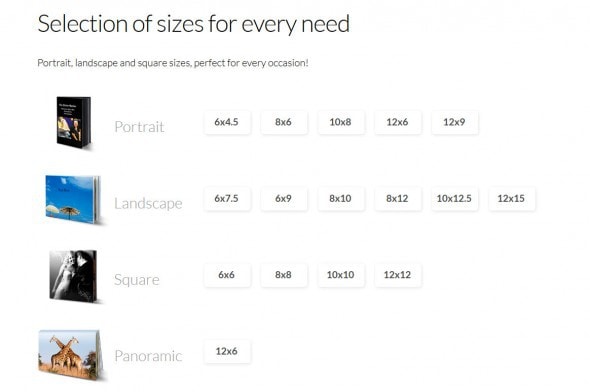 Neither is quite exactly the same size as photo books from other photo book makers (My Publisher at the top, Picaboo in the middle, and Adorama on the bottom).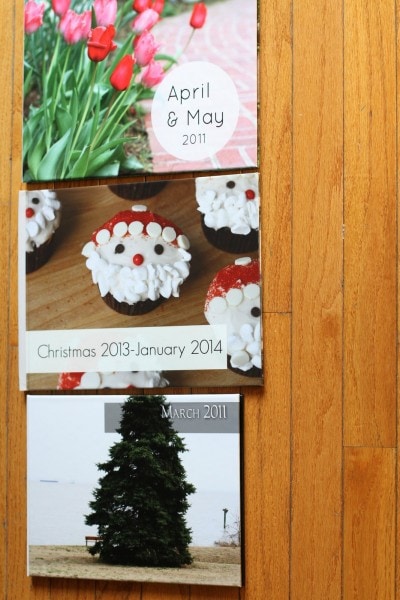 Having tried both now, I think I prefer the 8×12 because it gives you a little more space for your layouts. The 8×8 book I'm currently making is also lovely, especially for a small project like Zoe's newborn photos.
So, here's what I think of AdoramaPix, in handy-dandy bullet points.
The print quality is epic. EPIC.
The shipping fees are really reasonable ($6.95, although I got a free shipping promo with my last order.)
The books are constructed with quality in mind.
The software was simple to use, and had better auto-formatting of the photos than some software.
Lay-flat pages and gloss printing are included at no extra charge (you can also choose matte if you prefer)
Photo finish covers (my faves!) are included at no extra charge.
The only downside?
AdoramaPix books are slightly more expensive than books from other publishers.
(about $8 more than Shutterfly and about $12 more than MyPublisher, although the cheaper shipping closes the gap a bit. Plus all the extras like lay flat pages are already included. So really, the difference isn't all that large.)
However, if beautifully done prints practically make you cry, (I'm raising my hand…) then AdoramaPix is without a doubt the way to go.
ALSO:
Adorama does run sales, and I know they also offer Groupons, which make their books more affordable. So if you're smart about how you go about ordering your books, you can snag them for a reasonable price.
The Giveaway
AdoramaPix is offering TEN 8×8, 14-page photo books to you guys. So, ten of you will get to try these out for free!
The free book comes in the form of a code, so if Adorama ships to you, you are welcome to enter. Also, the winners will all get an email with helpful instructions to get you started on your photo book making.
I will choose the winner at 7:00 EST on Friday, November 21st, so enter before then!
To enter, leave a comment telling me what you'd put in your 8×8 photo book.
(which would make a great Christmas gift, by the way….)
A Bonus Coupon Code
I'll remind you of this when I announce the winners, but Adorama is also offering a special 30% off coupon for you guys, even though their official 30% sale is over. Use code pxfghc30 until November 24th to get 30% off your book. This is a great deal on a lovely photo book. Go get started on one for a Christmas gift!
____________________________________________
NO PURCHASE NECESSARY. Void where prohibited. Chances of winning depend on the number of entrants. Winners will be chosen at random, using random.org. Giveaway closes at 7:00 EST on 11-21-14. AdoramaPix sponsored this post and furnished the giveaway prizes. All text, photos, and opinions are my own. And all the enthusiasm over the print quality is also my own.
(Did I mention the prints are beautiful? Oh, right. Maybe I did.)