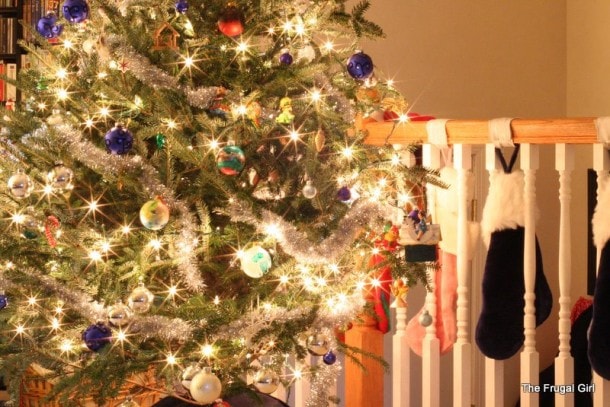 Though the holidays are usually a time when people loosen their belts, the current economy is making more and more of us think about scaling back at Christmas time.
It feels grinchy, I know, to cut back on spending at Christmas time, but I really do think that you can do that without making your holidays any less warm and delightful. One way to save money while still blessing others with gifts is to make some homemade Christmas gifts.
Here are a few ideas that have worked for me.
1. Homemade Bread
Quick breads like pumpkin or cranberry bread are great, but if you really want to give a "wow" gift, trying making some homemade yeast bread. A lot of people can manage to make a quick bread, but the vast majority of the population has no idea how to make yeast bread. And since so few people make yeast bread, they generally feel that receiving a loaf is a fabulous treat.
One year, I gave my parents some bread at Christmas time and then promised to bring them a different variety of bread each month for the coming year. And one year when I was a teenager, my sister and I baked about 10 different kinds of yeast bread, using mini-loaf pans. We wrapped up the loaves, filled baskets with them, and gave them as gifts.
Even if you keep it very simple, though, and make loaves of sandwich bread, you can be sure that your gift will be well-received.
All of my yeast bread recipes can be found in the Yeast Bread category but here are a few recipes that are particularly good for gift giving.
Whole Wheat Bread (this is sometimes a welcome change for people who get overloaded with sweets in December)
Homemade yeast bread does not keep as well as quick breads do, so you should plan to either give your loaves right away, or freeze them until gift-giving time.
2. Grape Jelly
Jams and jellies can be expensive to make, at least at this time of year, when produce is not highly available. My grape jelly recipe uses prepared grape juice, though, so you can easily make it at any time of year. A jar of jelly makes a great addition to a loaf of bread, especially a plain loaf like challah or whole wheat bread.
3. Drink Mixes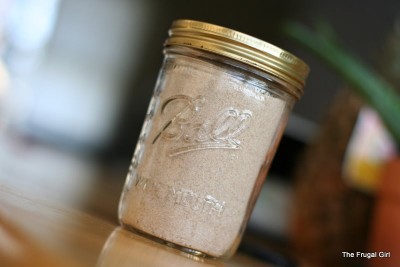 Mixes for soups, cookies, or brownies are often suggested as homemade Christmas gift ideas, but I think a drink mix is a better option because it requires little preparation on the part of the recipient. All too often I've seen layered brownie mixes residing on someone's counter snuggled in a dust blanket, and that's not how you want your present to end up!
I posted a recipe for a Chai Latte mix recently (there were some good suggestions in the comments on that post, so be sure to read them), but a hot chocolate mix is also a good idea (you could try this one from Alton Brown, although I might leave out the chili powder if I were you!). Russian Tea Mix or a coffee mix (there are a number in this list from Hillbilly Housewife) are also good options.
4. Photo Albums
For about the last 5 years, I've been making a small scrapbook album for my husband's grandmother each Christmas. She lives in a fairly small condo and the last thing in the world she needs is stuff to clutter up her space. I know she likes to see pictures of our kids, but there's only so much room for framed pictures. So, I buy an 8×8 album and fill it with pictures I've taken of our kids throughout the last year. She loves these especially because they function as a great brag book when she gets together with her friends. 😉
5. Framed Pictures/Art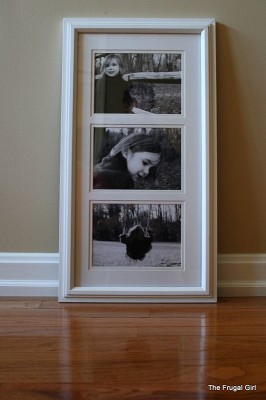 If you're good with a camera, a framed picture of you or your kids might be a great gift for a family member. Frames can often be found inexpensively at Goodwill or at a regular store on clearance, so this doesn't have to cost a lot.
To make your framed picture look special, I highly recommend finding a frame with a mat. It makes such an enormous difference. I often sift through the frames section at Goodwill, specifically looking for mats. Even if I hate the frame, I sometimes buy one for a dollar or two if it includes a nice mat. I then remove the mat and insert it into a frame I do love.
I got this frame on clearance last year, and though I loved it and really wanted to keep it, I printed some pictures I'd taken of my niece and gave it to my sister-in-law last year at Christmas (the pictures themselves look kind of funky in this photo because they are behind glass. They really did look sharp and clean in real life, though!).
Even if you have no kids and your camera skills are abysmal, this idea could still work, with some variation. I framed a black and white picture from my Ansel Adams calendar, and you could easily make a set of these to give as a gift.
Or, if you're at all good with graphics, you can make some really nice prints to frame as well. Sabby in Suburbia did this using powerpoint…check it out.
Of course, if you're giving a gift like this, you'll want to be sure you have a good feel for the recipient's decorating style, so be careful!
6. Refurbish a thrift store/yard sale find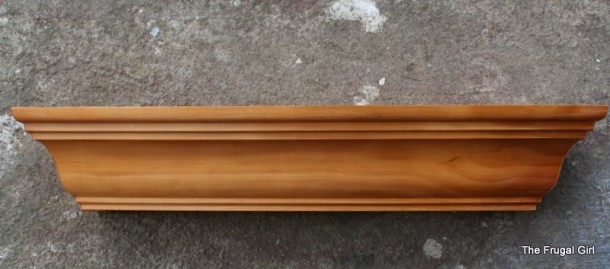 (this isn't exactly homemade, but it's close enough for me!)
Last year, I found two wall shelves at Goodwill which I knew would be perfect in my sister-in-law's house. The only problem was that they were a lightly stained wood color, and my sister-in-law doesn't really go for that look. So, I bought them and prayed for a warm day in December. Happily, some warm weather came in time, and I sanded the shelves, primed them, and spray painted them white. Unfortunately, I did not manage to take a picture of the finished product before I gave them to her, so you will just have to use your imagination. They looked SO much better in white, though, trust me. 😉
Again, you'll want to make sure you know that this kind of thing will mesh with the recipient's decorating style.
__________________________________
Those are my best ideas, but I'm sure that you have some ideas that are equally good (or better!), so please do share in the comments. What are your most successful homemade Christmas gift ideas?