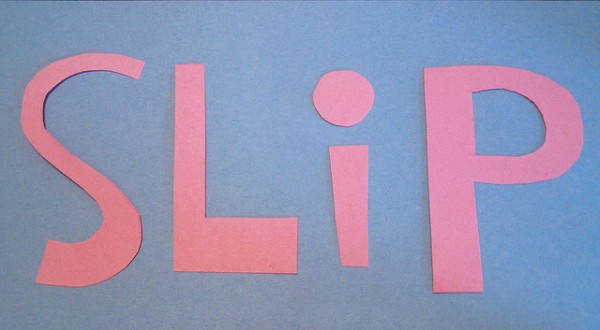 photo by Mykl Roventine
Worry not…Mr. FG is currently employed, and Lord willing, he'll continue to be.
But, almost two years ago, this was not the case.
I never said anything about it here, but in the spring of 2009, we got word that Mr. FG's company had decided to outsource pretty much their entire IT department to India and a couple of other places (Boo to outsourcing!).
When Mr. FG came home and told me, I worried about it, cried about it, and then a few days later, I was ready to deal with the situation in a more productive manner.
Since a lot of people's jobs are less than secure in this economy, I thought it would be helpful to share the steps we took to prepare for Mr. FG's layoff.
We had the blessing of getting some notice before Mr. FG's job ended, but not everyone does. Given the shaky nature of the economy, though, I highly recommend following some of these steps so that you'll be prepared for a layoff.
1. We cut our spending in order to increase our emergency fund.
We had something of an emergency fund when we heard of the impending layoff, but not enough for us to feel very comfortable. So, we cut corners in every way possible to free up money for our emergency fund.
We were already living pretty frugally, but there still were things to cut. We cut our discretionary spending back to almost nothing, we didn't eat out at all, we ate less expensive meals (I tried to spend between $60 and $80 a week then), we canceled our $15/month cable bill, and we didn't buy new clothes.
2. We looked for side work to increase our emergency fund.
Not only did we cut our expenses, we looked for some ways to temporarily increase our income. I'd only done photography for fun before, but I sent out an advertising email to a local Yahoo! group letting people know that I was available for photo sessions. I took a number of piano-playing jobs for weddings and such. I did quite a bit of childcare that summer too. Mr. FG obviously wasn't able to do as much as of this as I was, given that he was already working a full-time job, but he did some computer repair work on the side to generate some extra money.
If you don't happen to have marketable side job skills (though I bet you've got something if you look hard enough!), take a look through your house to see what you might be able to sell on Ebay, at a yard sale, or on Craig's List.
If you don't have a decent emergency fund, you need to do something to rectify that, so be ruthless (you probably don't need a lot of that stuff, so sell it!) and creative (Can you do yard work? Deliver pizzas on the side? Babysit? Bake or cook for someone who doesn't have time? Think about any and all of the skills you've got and how you could get paid for using them!).
3. We made up a bare-bones budget.
To get an idea of how far our emergency fund would take us, I drew up a bare-bones, only-the-necessities budget. I gave myself $60/week for groceries, planned to cut Mr. FG's hair myself, took all the charitable giving out of the budget (when you have no income, tithing is sort of out of the picture!), took out the monthly budgeted savings (again, you can't contribute to savings accounts when you have no income) and ended up figuring out that we could survive on about $2500/month if we had to.
So, that meant that a $10,000 emergency fund would sustain us for 4 months, even if all of my income sources dried up (which we didn't think was going to happen. I'm self-employed, and I didn't plan on outsourcing my job to India!).
The happy ending.
Happily, all of our hard work paid off, and we ended up being able to get more than a 4-month emergency fund set up before Mr. FG's job ended.
That was a very, very busy summer (thank goodness it was summer because I don't think I'd have been able to handle all that side work during a school year!), and we lived a somewhat financially deprived life then, but it was totally worth it. Knowing we had a cushion and that we'd be all right for a while if unemployment happened brought us a great degree of mental peace.
We also knew that Mr. FG had the promise of some severance pay if he was unable to find a job in time, so our emergency fund would carry us farther than 4 months.
The even happier ending.
At almost the last minute, Mr. FG got a job interview and offer, and we didn't even end up needing our emergency fund. This was fabulous news for us (even though it was the start of Mr. FG's super early schedule) because now we had a nice little emergency fund that could just sit in the bank…yay!
And given the shaky state of the economy, we don't at all regret the work we put into building our emergency fund. As we learned in 2009, a job that seems steady and sure can be quite the opposite, and it is a lovely feeling to have a backup.
So, what did I leave out? Do you have any great tips for preparing for unemployment?
Save