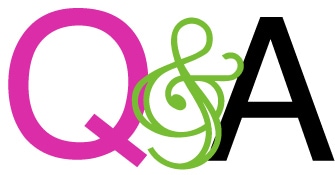 Every Monday, I answer a few of the questions that my readers send me. If you have a question you'd like me to answer in a future Q&A post, just leave me a comment here or email me (thefrugalgirl [at] gmail [dot] com) and put Q&A in the subject line. I look forward to hearing from you!
I had a question regarding allowances, but this does not pertain to children; This is in regards to us, the parents. Typically when I plan our financial month, I give my husband and myself allowance (this is typically about 100/2 weeks or 200/month each). This is money used for my husband's lunches or if we want to eat dinner outside of the house. So, my question is: do you allot money for yourself and husband to do things for yourselves? I try not using all of the money I get because I am a stay-at-home mom and we frequently visit free events around our town. I would love to find ways to save this money, but I am not sure how to go about doing it or if it is worth it. Any suggestions? Thank you so much!
-Janelle
If I'm understanding your question right, you're wanting to save more of your allowance for other purposes.
If you'd like to avoid spending this money on lunches I'd suggest packing leftovers for your husband's lunch. To make this easy, as I'm putting away the food after dinner, I package up a serving for Mr. FG. Then in the morning, it's easy just to grab the container and put it into his lunch box.
Also, if packing a lunch in the morning is difficult, try packing it at night. Put all the non-refrigerated items in the bag, and get the refrigerated items all ready to go, but keep them in the fridge overnight. This will make morning packing much faster.
If you'd like to avoid spending the money on eating out, I highly recommend making up a menu plan. Having a plan makes me sooo much less likely to give in to the temptation to get takeout. When you make your plan, take your schedule into consideration. For example, if you have a busy day on Tuesday and know you're prone to takeout that night, don't schedule a difficult meal for that night. I've written a number of posts about menu planning, and those might be helpful to you.
All that said, I think it is good to give yourself some budget leeway when possible, so don't feel guilty if you do spend some of the allowance that you're giving yourself. Being overly strict with yourself can lead to burnout, and you don't want that to happen.
My spouse and I have a budget for things…as it seems you and Mr. FG do — but how do you track the spending so you don't go over? Do you save receipts? Use only cash?
Best Regards,
Heather
Theoretically, we use Quicken. But of course, that's only as dependable to the degree that I keep Quicken updated.
Ahem.
I am doing better with that than I used to! We don't do that much spending, though, so it's not terribly difficult to keep track of, and it is pretty easy to catch up even when I get a little bit behind.
Cash in envelopes is definitely an option as long as you keep your envelopes organized, but if you don't want to go the cash route, I definitely recommend using some software to keep track of your spending and budget.
Also, I highly recommend having ING savings accounts
for the budget categories that don't get spent in their entirety every month. For us, these are categories like Christmas, Vacation, Auto Maintenance, New Car Savings, and so on. ING accounts are sort of like a less-accessible version of cash envelopes and I cannot recommend them enough. Love ING! (you can read more about how I use my ING accounts if you'd like.)
On a related note, if you're not already doing so, I strongly advocate the practice of regularly talking with your spouse about money. I do this by preparing a monthly money report for Mr. FG and doing so has revolutionized the money side of our relationship.
Hi Frugal Girl,
I'm a new mom, blogging about new mommyness, and budgeting, and being a work-at-homer, among other things. I just posted my take on breastfeeding, and one of the reasons I did it (a much less-weighted reason, but still a reason) is the frugality of it. It's free, there's no equipment to buy or clean or keep in stock.
Did you breastfeed your kids? Did you think of it as a frugal option?
Thanks!
-Megan

Yes, indeedy! I breastfed all 4 of my kiddos for at least a year, most longer than that (Joshua got the short end of the stick there because I got pregnant with Lisey when he wasn't quite 1 yet, so I quit nursing him right at one year).
The frugality of breastfeeding wasn't the only reason I did it, of course. Once you get past the initial weeks of pain, I think breastfeeding is super-duper easy and convenient, and the health benefits are fabulous both for the mom and the baby.
So yup…I'm a big fan of breastfeeding and I'd totally do that exactly the same if I had it to do all over again. Breastfeeding rocks in a zillion ways and I am so grateful that I was able to have a successful breastfeeding relationship with all of my babies.
Today's 365 post: The shirt for me