For a lot of our marriage, Mr. FG and I have had to live frugally just to avoid going into debt…our frugality wasn't really getting us ahead or leaving us with much money left over at the end of the month.* And during those years, we always promised ourselves that if we ever got to a point where we had more money, we wouldn't just increase our spending along with our income.
*to be clear, I'm not complaining…just stating the facts, ma'am! I've never been one to feel miserable due to a lack of money, at least not the sort of lack that we've had. I've never been starving or homeless or clothes-less, and that's certainly reason to be content.

Since Mr. FG made the career switch from warehousing to the IT field, our household income has increased. However, we have not inflated our lifestyles proportionally and so we are able to pay our bills, work on our savings goals, and have some money left over.
Oh, happy day!
And the lovely thing is, because we are committed to living on less, any increase in income does feel like an increase. It doesn't just get absorbed into the money pile, and it doesn't just fly away mysteriously (which is the kind of thing that happens when lifestyle inflation is going on).
Some of our extra money is going to be funneled into our kids' college fund and into our retirement fund, and we're also going to increase our monthly donation to Living Water. In addition, Mr. FG and I have added two expenditures to our budget over the last several months. We're not throwing our frugality out the window or going hog-wild, but we felt like these budget additions would be a wise use of our money.
Why am I sharing this? I don't know, actually! I guess I just like to be open about money. 😉
We joined a gym.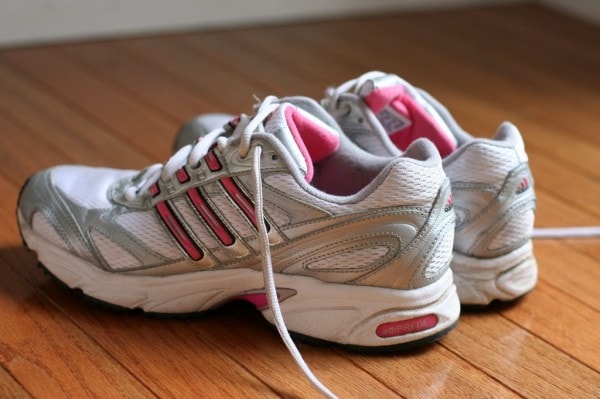 Mr. FG used to be very physically active when he worked in a warehouse, but IT is sort of a sedentary field. And when Mr. FG's schedule used to be less brutal, I used to go for walks in our neighborhood before he left for work. That hasn't worked out since he got this job, though, so I'm less aerobically fit than I'd like to be.
And for those reasons, we joined a gym this past fall. It's right on the way home from Mr. FG's work, and is only about 10 minutes from our house, so working out is pretty convenient for both of us.
We didn't join the most expensive gym in the area (the one very near our house wanted something like $60/month per person!) and we've worked it out so that we're not having to pay for childcare (we alternate days and times with each other so that the kids can stay at home with one of us).
Mr. FG's membership is $35/month, and since mine is added on to his (he started first and then I decided to join), it's $19.99. So, our gym membership is using $55 of our surplus money.
Thus far, it's working out pretty well for us. Mr. FG doesn't even really miss the time he now spends at the gym, and I've managed to carve out time to go work out 3 times a week.
Of course, we didn't join the gym so that we can look like a bodybuilder/supermodel couple…we joined so that we can keep our bodies healthy and well, and that's why we felt like it was an appropriate budget addition.
I personally much prefer to work out outdoors. It's free and I loved my early-morning walks, when the world was quiet and I watched the sun rise over the misty water.
Cue wistful sigh.
But, until Mr. FG's schedule changes or until my kids are old enough to stay home by themselves (that day is coming in not SO long!), I've reconciled myself to the fact that the gym is probably the best option for me and I am grateful that it IS an option.
We added a date night budget category.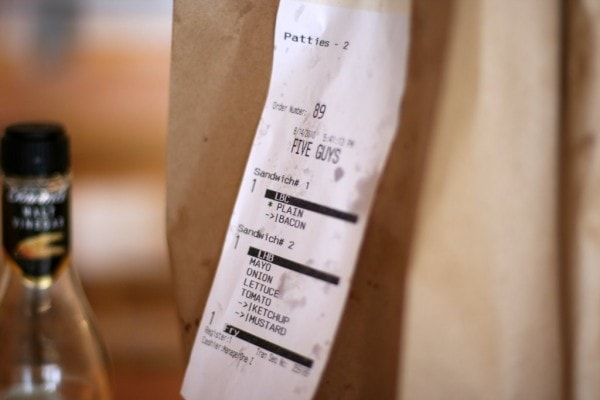 For a long time, we haven't had an eating-out budget category because we couldn't afford to. So, date nights for us have been few and far between. Much as we adore date nights, the cost of eating out plus the cost of hiring a babysitter is sort of off-putting.
To give us some time to eat and talk together (and also to give me a night off of cooking…yay!), we decided to set aside Friday evenings for an in-home date night.
I make something easy for the kids to eat (leftovers, or spaghetti, or a simple sandwich, cheese, and fruit kind of meal), and then they go and do something fun in Joshua's room (we let them watch a movie or play Wii games) while Mr. FG and I eat a takeout meal all by ourselves.
This gives us time to talk in peace but eliminates babysitting expenses and reduces the cost of restaurant food (takeout is usually cheaper than eating in). We've budgeted $20/week for this purpose, and that's usually more than enough to cover our meal.
We're really happy with how this plan is working out. The kids are happy because they get to go be couch potatoes for an hour or two, Mr. FG and I really enjoy having some alone time, and the cost of this is so much lower than a babysitter/restaurant meal date night.
Staying Frugal
I don't anticipate that we'll be amending our budget spending categories much more than this because we are quite committed to avoiding crazy lifestyle inflation. Plus, I can't honestly say that I feel like we need to spend more money than we currently do…though we live on less money than a lot of people do, I really don't feel deprived.
We eat good food, we have plenty of clothes, we have cars that work, we have yearly vacations, and on top of that stuff, we now have a gym membership and a weekly takeout date night! I actually feel kind of rich, though not everyone looking at our budget from the outside would categorize us as such.
Compared to the days when we lived in our $400/month basement apartment, and Mr. FG's paychecks were $321 a week, though, life feels pretty darn luxurious, and I am more than content.
How do you handle lifestyle inflation temptation? And do you ever mindfully increase your spending like we've done?
Today's 365 post: Story Papers