Every year, I make a list of 50 things I'm thankful for, and I publish it on Thanksgiving Day.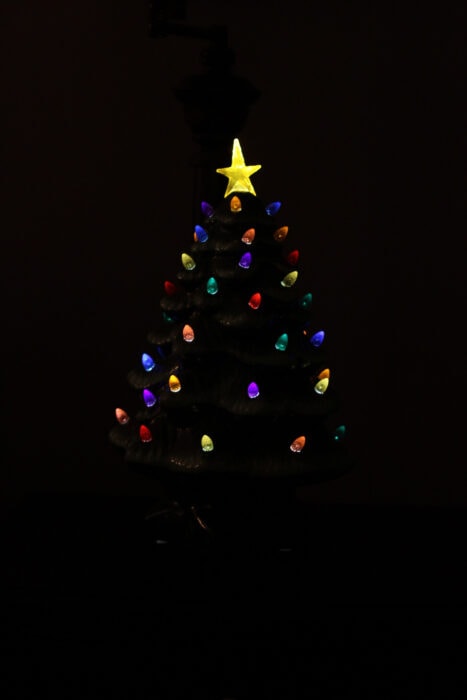 However, this year Thanksgiving week was a rough week and I did not get my list finished.
I thought about just deleting the draft, but several of you have asked about my list.
Aaand just the other day one of my brothers texted me and mentioned how helpful a gratitude list can be.
So, I figured that this might be a message telling me that I needed to dust off this draft and finish it. I wrote the first fourteen in November and finished the rest up in December.
I am thankful:
One
That I am held in God's hands, and that He is working everything in my life for my good. Not for my ease, but for my good.
That is the bedrock that is there to hold me up when life feels like a freefall.
Two
For the gift of writing. I don't love talking nearly as much as I love getting my words out while typing. Somehow, a keyboard opens the floodgates!
Three
For my little group of good friends who are there, no matter what.
Four
For the fact that even though this world is full of hard things, there are also bright spots, and places to find joy.
Five
For the really, really good sermons that my pastor preaches each week.
Six
For a good physical therapist, who has worked on Mr. FG, Sonia, Zoe, and me all in this year (mostly knee issues!)
Seven
For EMTs. We used their services three times in a week recently, and it reminded me how grateful I am for people who help people in dire straits.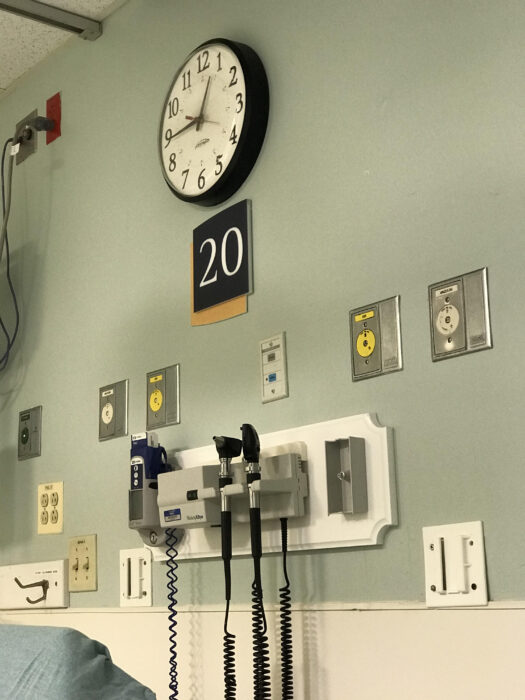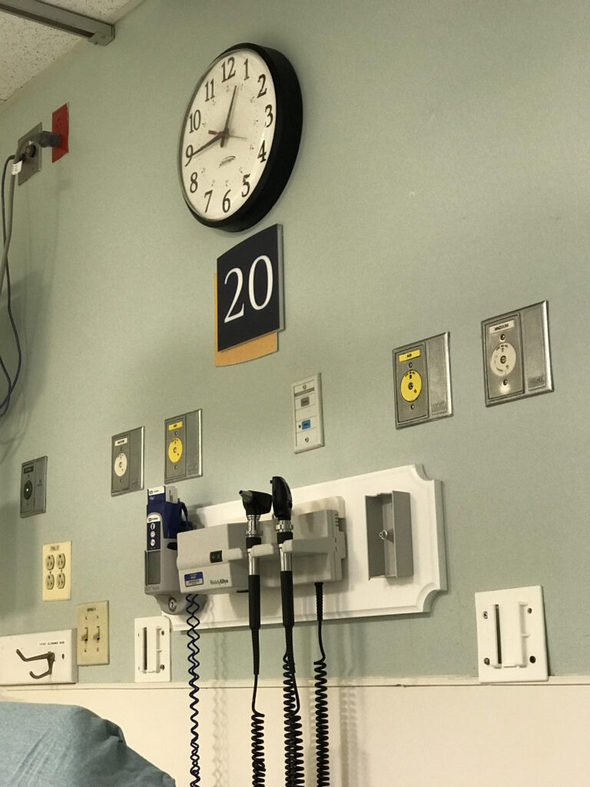 Eight
For coffee, chai, and other lovely hot drinks.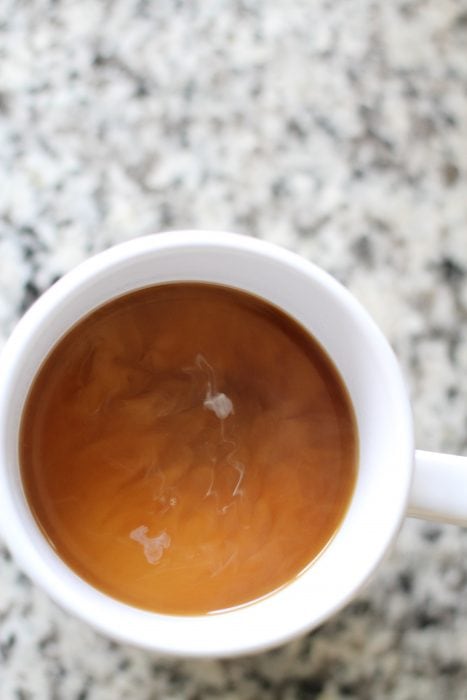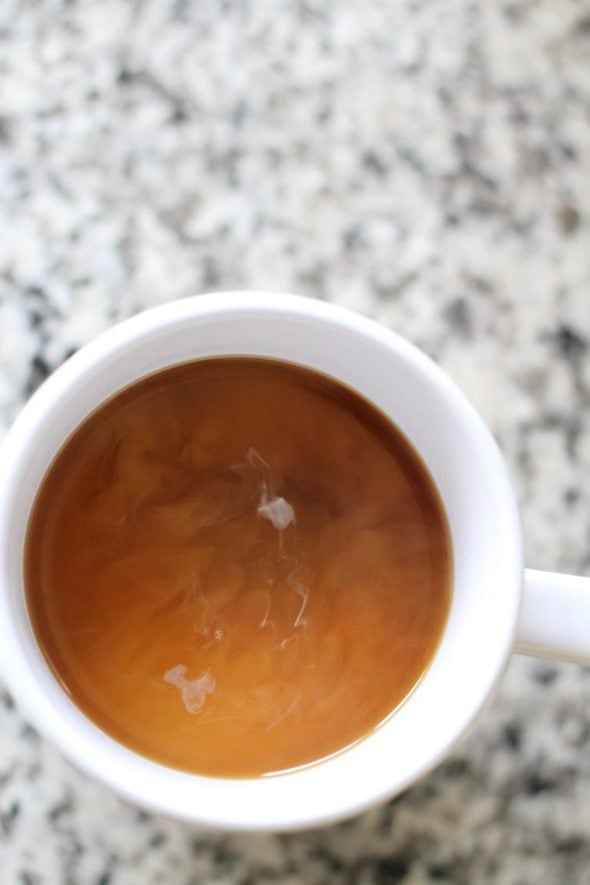 Nine
For books. My life would be so much less rich without them.
Ten
Related: the library. My life would literally be much less rich without the library. Ha.
I'm grateful I don't have to buy all the books we read.
Eleven
For the opportunities my church gives us to practically serve local people in need.
Twelve
For changing seasons throughout the year. There are upsides and downsides to all of the seasons, and I'm glad things switch up so I can experience a different set of good and "bad" things all year long.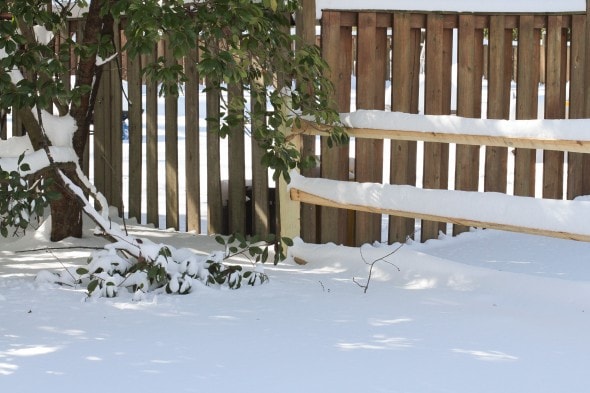 Thirteen
For air conditioning. Because I really, really do not like to be hot and sweaty.
And because humidity makes me crazy.
Fourteen
For encouragement from other people.
The idea of going through life without encouragement feels almost as daunting as going without food. So I am grateful for people who encourage me!
Fifteen
For older people. The older I get, the more I really, really appreciate hearing wisdom from people who have been around the sun more times than me.
Sixteen
For Amazon Prime. I know there are issues with shopping at Amazon, but right now, I am just really grateful for fast delivery of presents.
Seventeen
For hugs from Mr. FG. There's nothing quite like a reassuring hug.
Eighteen
For my children. They are all a gift from God.
Nineteen
For our funny tree.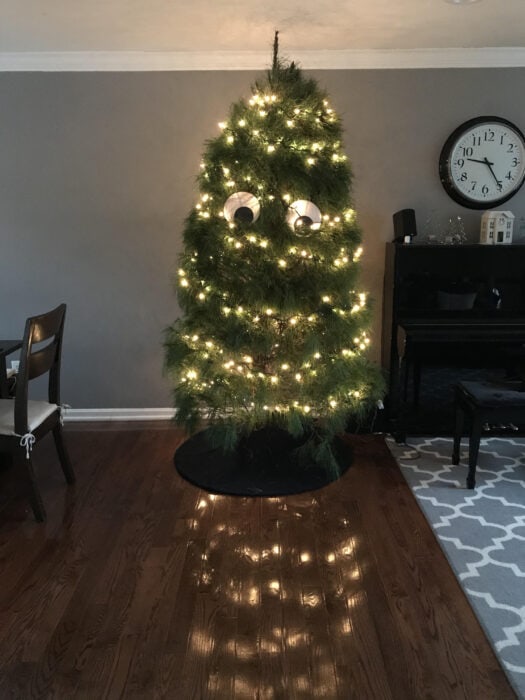 Clay the Christmas tree has made a lovely addition to our living room this year. 😉
Twenty
For you all, my readers. I love how responsive you are (not many blogs still have active comment sections these days) and what a lovely community you all are.
Twenty-One
For blogging. I love combining words and pictures, which means blogging is the perfect thing for me.
Twenty-Two
That the shortest day of the year is almost here.
The days are going to get longer again soon, people!
(Well, for those of us here in the northern hemisphere, at least.)
Twenty-Three
That there's been a nice long break from teaching a new driver. Lisey got her license almost two years ago, and how it's just about time for Sonia to get her learner's permit.
Twenty-Four
That my problematic mole was not cancerous.
Twenty-Five
For my older brother. We were not very close when we were kids, but now that we are adults, I really find it helpful when he shares his perspective on life.
Twenty-Six
That a string of sunny days is in the forecast.
I can handle the cold a lot better when it is accompanied by some happy sunshine.
Twenty-Seven
For a reliable car. Other than preventative maintenance (and squirrel damage!), my van hasn't had any issues so far (it's a 2012).
And the Sienna I had before this one was also fabulously reliable.
Yay, Toyota!
Twenty-Eight
For music with encouraging lyrics that remind me of truth. Lately, I've been really appreciating the lyrics of some of Lauren Daigle's songs from her Look Up, Child album.
Twenty-Nine
For our cat. I didn't think I was a cat person, but apparently I kind of am.
At least, I am into this particular cat.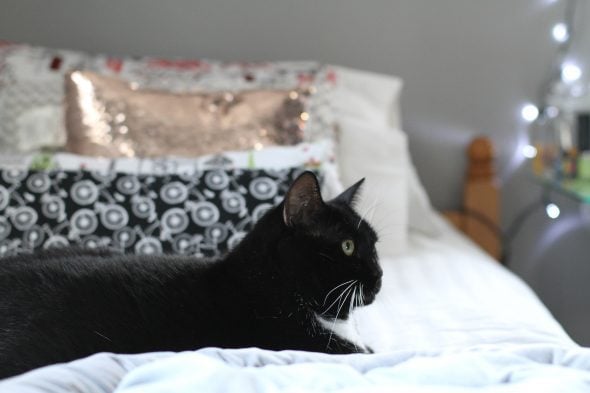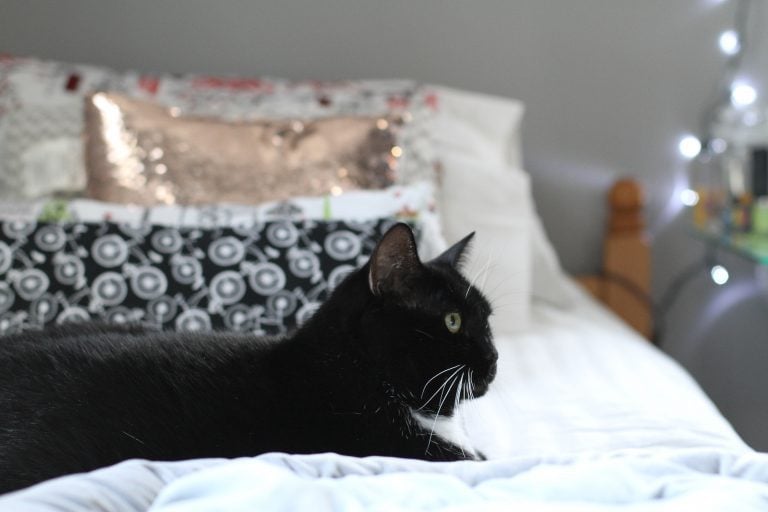 I am particularly thankful for the joy that the cat brings to our kids.
Thirty
For the funny filters on Snapchat.
We downloaded this app recently, and all we use it for is to send ridiculous selfies to each other. Mr. FG faithfully sends filtered selfies to the girls, and they love it.
(Somehow, his account is always loaded with hilarious new filters that the rest of us don't have!)
Thirty-One
That I live in a day and age where medical care is good.
My life would be so much worse if I lived 1000 years ago.
Thirty-Two
Speaking of which, I am grateful for vision correction.
Left to myself, I can only see clearly for about five inches from my eyes. I am so grateful for the way contacts and glasses allow me to function!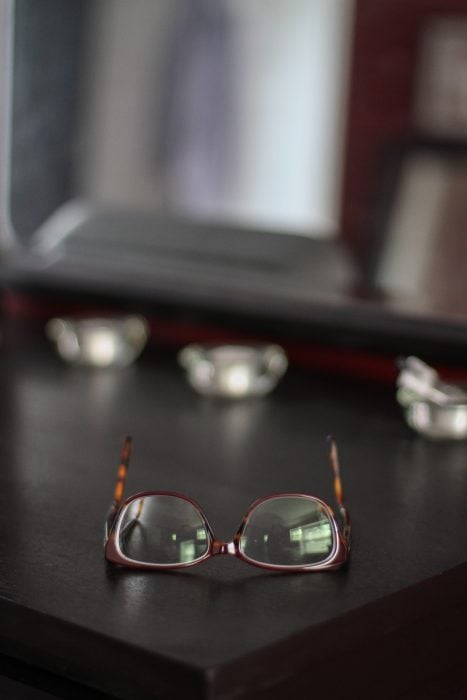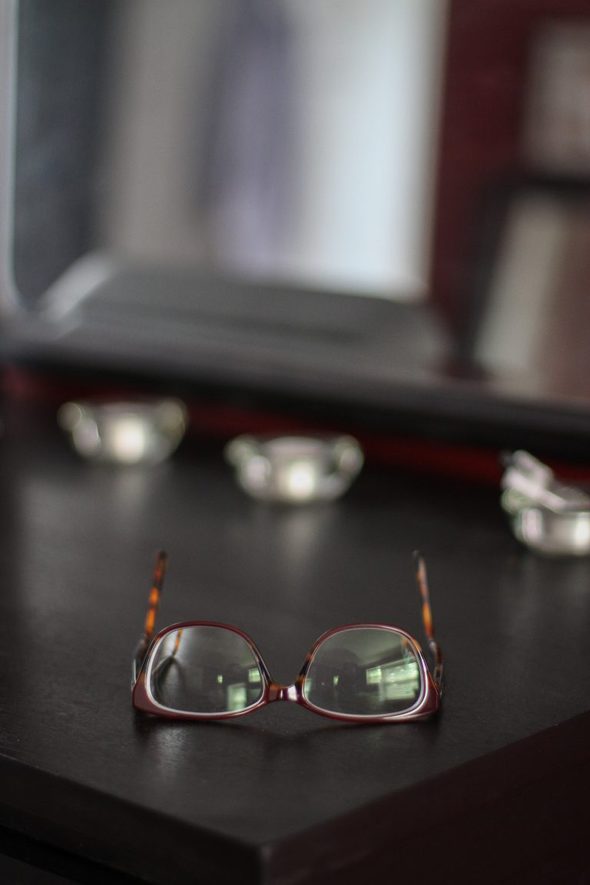 Thirty-Three
Also speaking of living 1000 years ago…I'm grateful I live now because as a woman, I have so many more choices, opportunities, and rights than I would have had then.
(Is everything perfect at present? No. But I'd sure choose now over 1000 years ago.)
Thirty-Four
For my height.
I'm 5'8″ tall and I just really like being this height.
Tall enough to reach things, not so tall that it's hard to buy clothes.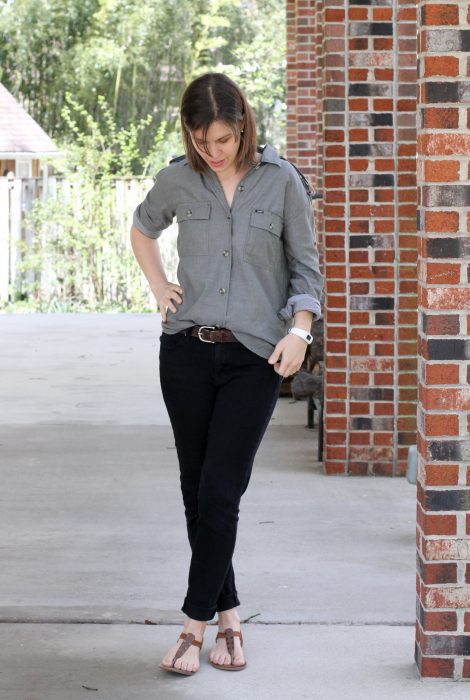 Thirty-Five
For the available funds to keep our house warm.
We used to keep it pretty chilly in our leaner days, and I am grateful to not be freezing now when I hop into bed at night.
Thirty-Six
For Aldi.
Probably my favorite thing about Aldi is that it makes higher-end foods so much more affordable.
Smoked gouda on my crackers?
YES PLEASE.
Thirty-Seven
For texting.
2/3 of my closest friends live multiple states away from me now, and I am thankful that texting allows me to stay in touch with them so easily.
Thirty-Eight
This is a bit of a weird one, but I'm grateful for the ability to talk to myself instead of just listening to myself.
Basically, I'm grateful that although feelings seem a little out of our hands, we are designed to be able to change the direction of our thoughts.
For instance, if I feel ungrateful, I can decide to hunt for things to be grateful for, and that hunt can change my feelings.
I can say, "Ok, Kristen. I know you think things are tough, and they are, but there are also good things. Remember this? See this? It's not all bad. There are mercies here."
And that is much better than just listening to the not-so-thankful words my mind wants to focus on.
Thirty-Nine
For the hilarious times we have at dinner.
They especially happen when Lisey is home to eat with us. 🙂
Forty
That we chose no-deductible windshield coverage on our car insurance.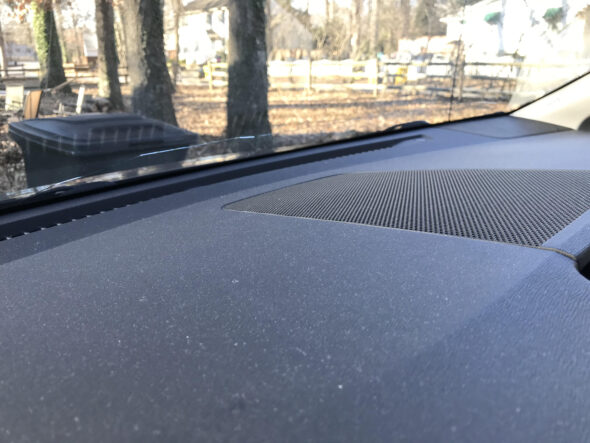 It was a good decision because this crack makes the fourth windshield we've replaced on our cars in the last two years!
Forty-One
For a safe, comfortable home.
Perfect? Ideal? No. But it's good.
Forty-Two
For parents who love, pray for, and support me and my family.
Forty-Three
That Mr. FG and I share our faith. I am so grateful that we share this common ground that is foundational for both of us.
Forty-Four
For so much readily available information. The internet has its downsides, but boy, I really love being able to learn things and find answers to questions so easily.
Forty-Five
For the good education my parents gave me.
Forty-Six
Related to the prior item: the can-do attitude that I think I maybe picked up by osmosis.
I don't really remember my parents talking about this a lot, but somehow, I came out of my childhood thinking I could do almost anything I wanted to as long as I was willing to put in the work.
And maybe that's part of it…my parents consistently expected hard work out of us. I did not love it at the time, but I appreciate it now. 🙂
Forty-Seven
For 41+ years of life.
Not everyone gets as many years as I've had, and I'm grateful for each one of them.
Forty-Eight
For a mostly healthy body.
Nothing is perfect, of course, but overall, my body works pretty well most of the time!
Forty-Nine
For the good things happening in the world, amidst the bad news.
For instance, according to this article, The Global Burden of Disease Report said that between 1990 and 2017, the number of kids and teenagers dying around the world decreased by more than half, from 13.77 million to 6.64 million.
Fifty
For optimism.
I keep thinking I should get a t-shirt that says, "Relentlessly Optimistic" because even when I am down in the dumps, I do still always kind of have a sense that things are going to get better in the future.
Maybe I'm crazy; maybe I'm wrong. But regardless of what actually happens in the future, optimism brings me joy now. 🙂
Fifty is a little long for a blog comment…but if you'd like to make a shorter thankful list in the comments, I'd love to read it!