This morning, someone told me how much she enjoyed our Christmas cookies.
(Understandable. Who could not love cookies with eyes??)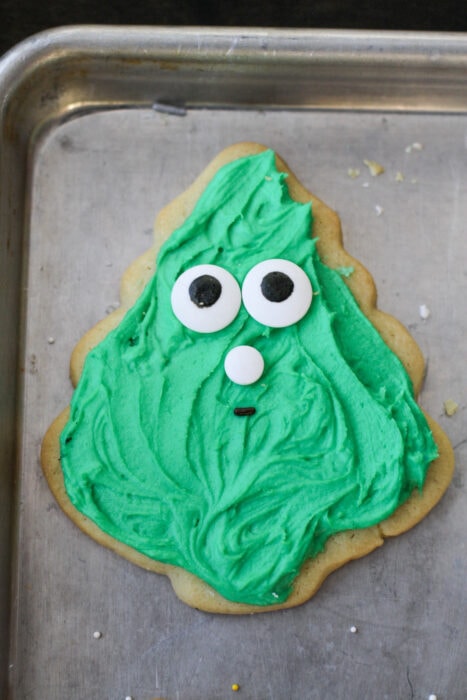 Then she mentioned something about how she hadn't even made cookies yet.
And I instantly thought about how, to someone reading my blog, it could appear that my Christmas plans are moving along just swimmingly.
On my Instagram, you see the cookies, our silly Christmas tree with googly eyes, the lights we put up, the happy smiles when we got hot chocolate.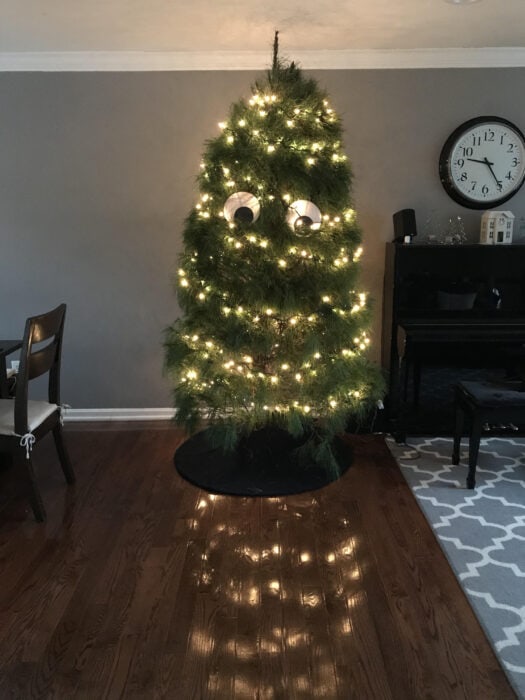 Those things are true and real, of course.
But you do not see how many Christmas plans of ours got derailed this year.
Or how very, very behind on gift-buying I am.
Or how there is sadness in and around my life because of stories that are not mine to share.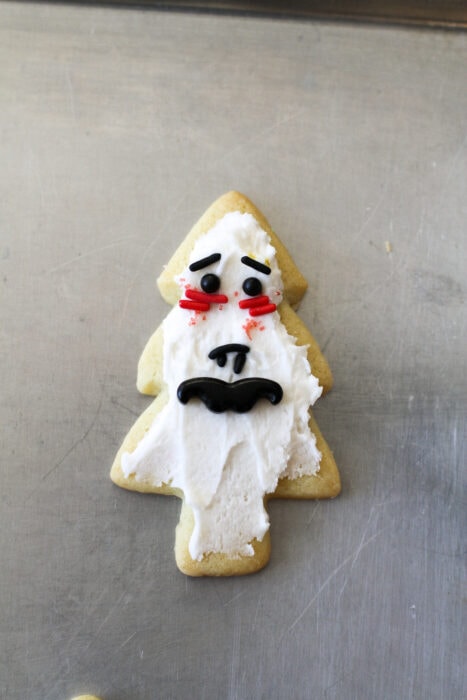 I don't even know how to fix this perception problem on my own blog, much less on the whole internet.
I don't actually think that it IS fixable, because the internet can never be like real-life relationships.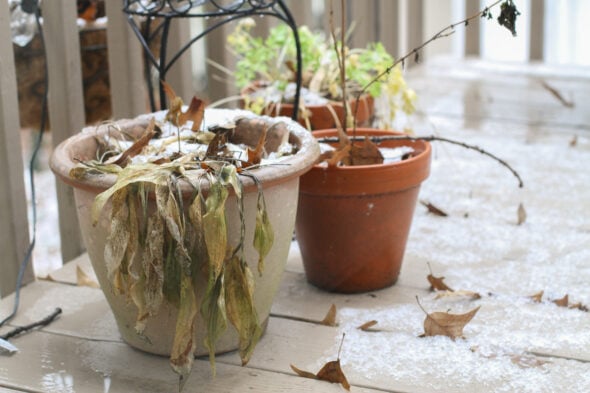 The people close to me in real life see the real me; my warts, my flaws, my heartbreaks, my failings, my discouragements and all the other not-appropriate-for-the-internet aspects of my life.
But there's only so much that I can share online.
So, even with my best efforts to share what CAN be shared, I'm still left sharing something that's similar to a highlight reel.
Y'all, I know what it's like to look at someone else's highlight reel and feel discouraged. I think it's a universal human experience.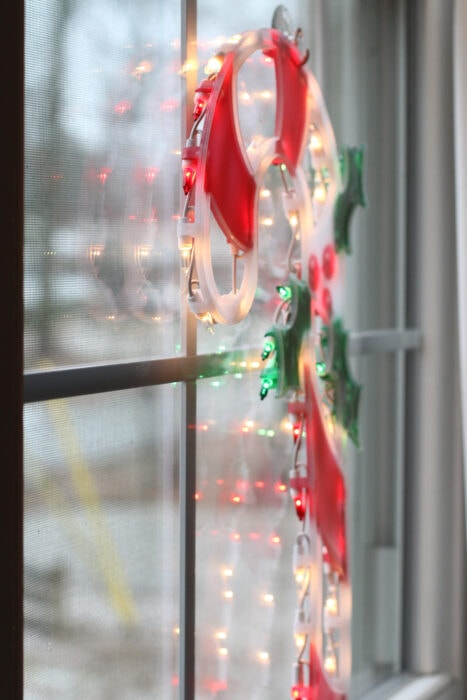 And I think this is especially common at Christmastime, where it looks like every other person in the world has
a perfectly decorated home
a neat, uncluttered, clean home
beautiful, well-behaved children who are dressed neatly
a perfectly happy marriage
beautifully wrapped gifts
smooth extended family relationships
plenty of money to buy everything they need
a busy social calendar full of fun and un-stressful events
For some reason at this time of year, we expect that we will have all of those things too, and man, expectations are so so often just planned disappointments.
So.
I am not an expert at avoiding the jealousy bug, but I thought I might share a few of the things I try to tell myself.
1. Most things on the internet are highlights.
If you collected the best moments of your life and put them together into a slideshow, you'd probably be able to make other people jealous.
And the same is true of other people's lives.
It's easy to be jealous of highlights.
2. Not everything you see on the internet is real.
Sometimes what you see isn't just a highlight reel; it's something not true at all.
We have all seen a couple bitterly break up, despite the many posts on social media about how great their relationship is.
And in this era of editing and face-tuning, we've seen how very different people look when we happen to see an uncurated, unfiltered photo or video of them.
(Or if we see them in real life vs. online.)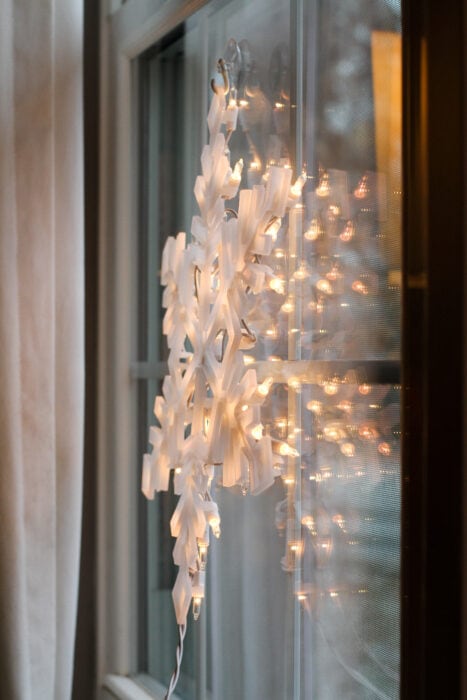 3. Everyone has problems.
There is not a person in this broken world who gets through life without difficulties and pain.
We may not SEE other people's problems, but they are there nonetheless.
I am not alone in my pain, and you are not alone either.
4. There are highlights in my own life.
Instead of focusing on other people's apparently perfect lives, it helps me to look for the highlights in my own life.
When I look at even the worst times of my life, I see mercies and blessings hidden in with the hard things. Sometimes, they are difficult to find, but if I look hard enough, they are always there.
The miserable things in my life always make themselves known to me without any effort on my part.
But the good things?
I have to make an effort to fix my gaze on those.
_________________
So. Those are the things I am doing my best to remind myself of, and I hope they are helpful to you!
And I hope that they help keep you from being discouraged when you read my blog or social media posts.
If you have advice for avoiding the comparison/jealousy bug, please do share in the comments.
P.S. Though I am a Christian, this is not a blog about my faith. So, I'm just adding in a postscript to say that another thing that helps me be contented with my life instead of longing for someone else's is this: trusting that God has wisely and carefully chosen this life for me, and that his grace will sustain me through it all.