Last week, I posted 10 things I was hoping to get done last week, and I'm here with the promised update today!
1. Paint new sample color on my living room wall
I did this, and decided that the new color was too light while still being too blue. Sigh.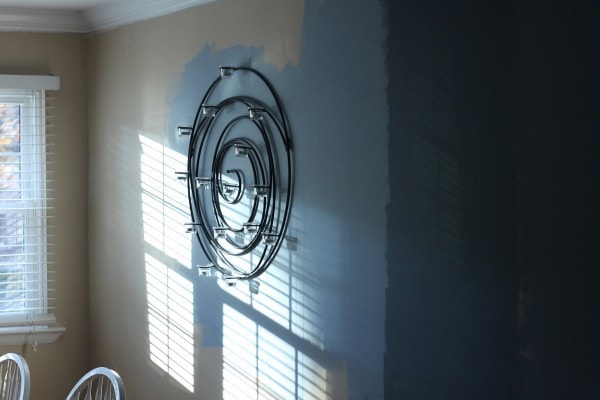 It doesn't look horrible in this picture, but trust me…it's almost baby blue, and I loathe it. Blech.
I like the look of the darker blues, but my living room is on the north side of the house, so that room is just not bright enough to handle a dark color.
But!
The good news is that I FINALLY found the appropriate shade, and I lurve it. However, only that one wall is painted (I got another sample jar), so I want to wait until I'm done painting to show you.
2. Finish editing photos from my shoot with the W family.
Nope. I planned to do them the night that my kids got my computer infected with a fake anti-virus bug.
Earlier in the week, though, I did finish all the pictures I've taken of my niece, Adriana, since she was born, and I got them onto a CD for my sister-in-law. That's been bugging me for a long time, so I'm delighted to have it finished.
3. Finish money report for November.
Done!
4. Figure out a new budget with Mr. FG.
We did sort of start to talk about this, but then we had one of those, um, relational bumps over it. We planned to regroup and talk about it on Saturday night, but I didn't have the numbers put together well enough and we had other stuff to talk over anyway.
So, I'm going to only halfway cross this off.
5. Update Quicken.
Done. And due to the bump Mr. FG and I had when discussing our budget, I am freshly motivated to keep more detailed records so that I can produce more helpful reports.
6. Post review/giveaway for Cook's Illustrated's new cookbook.
Fail.
7. Get Sonia started with piano lessons.
Done! And she's so delighted.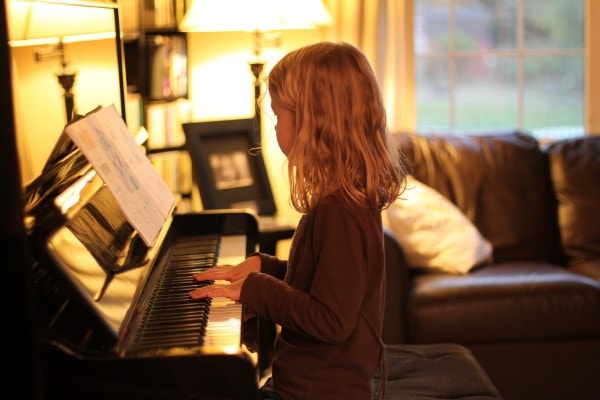 8. Try having computer-less mornings.
This has been going fairly well. I haven't gone completely without checking my email, but I've spent minimal time on the computer, and it's been making our mornings go better.
9. Make a blog plan for November.
Yup! I got this done. 🙂 I even got some December planning done.
10. Figure out a new time for Bible reading.
I've decided to do this at night before bed. In order for me to do it consistently, I need to do it at a time of day that is predictable. For instance, 2:30 pm would never work, because I might be doing any number of different things at 2:30. But late at night, I'm always home, the kids are always in bed, and so I think I'll be able to regularly carve out the time for reading my Bible.

______________________________________
7.5 out of 10 isn't too bad! I definitely got more done than I would have without publicly sharing my list.
So, if you don't mind, I'm going to put another 10 items out here for the coming week.
Must. Get. This. Done.
2. Figure out a new budget with Mr. FG.
Armed with numbers and a hashed-out-and-resolved conflict, we're going to give this another go!
3. Post Cook's Illustrated cookbook giveaway.
Know what my hold-up has been? I have permission to give away a chocolate chip cookie recipe in my giveaway post, and I want to make the recipe so I can take a picture before I do the giveaway.
So, I need to get in the kitchen.
These are due on Sunday, so this HAS to be done this week.
5. Update Quicken (every week is my new goal!)
I'm hoping if I do it every single week, it won't be such a big task, and I'll be less likely to put it off.
6. Prime and paint the living room/dining room.
Super excited about this! I'd probably do it even if I didn't put it on my goal list.
7. Finish scheduling/planning our December church music and musicians.
I don't actually HAVE to have this done right now, but I feel better if I get it done in advance.
8. Read my Bible every night.
Hopefully my new plan will work out!
9. List two items on Ebay or Craig's list
Last week, we sold my camera body, a fish tank and stand, and a piece of guitar equipment, so I'm newly motivated to get some clutter out and cash in!
10.Freecycle or donate items that can't be sold.
Along with a pile of to-sell items, there's a pile of donate items. I need to try freecycling them, and whatever can't be freecycled is going to Goodwill.
_________________________________
Today's 365 post: 1, 2, 3, 4, 5…
Joshua's 365 post: What have I been doing?