What I Spent
Let's see. Mr. FG has been wanting to try a BJ's warehouse club membership, so when we got a $25/year offer in the mail, he took advantage of that.
So, $25 there.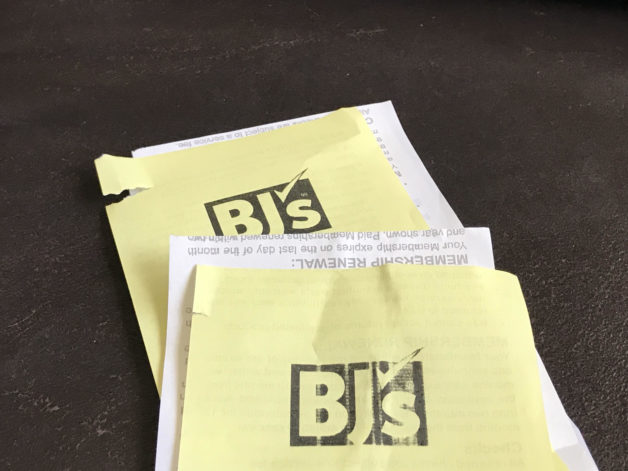 He spent $36 there, mostly on mouthwash and shampoo, but also on a few food items. I still haven't gotten over to check it out, so I don't have an opinion on how it compares to Costco just yet!
And my grocery shopping was a quick $16 stop for a few items.
So, that means we are continuing our ridiculously low grocery spending for January. Can we keep it up for one more week??
January Grocery Spending
Week 1: $101
Week 2: $59
Week 3: $138
Week 4: $77
What We Ate
Saturday
(We budget $20/week, separate from our grocery budget, for a date night.)
Sonia and Zoe made flatbread pizzas for themselves, Lisey was at work, and Mr. FG and I got food from a local Italian place (gnocchi for me, pizza for him).
Sunday
(Our day to do takeout from a locally owned place, since restaurants are suffering right now. This is a temporary extra expenditure, not coming from our grocery budget.)
This week, we got takeout from a local place that mostly sells seafood. But they do also have chicken, which is what Zoe ordered.
I got a spicy shrimp and corn chowder, which was so good.
Monday
Sonia cooked! She made Swedish meatballs over noodles, which we ate with some fresh produce.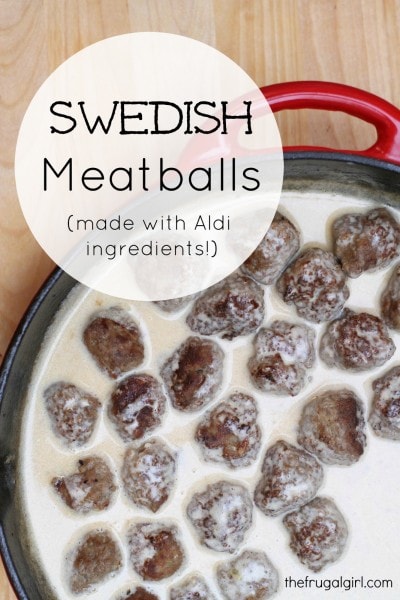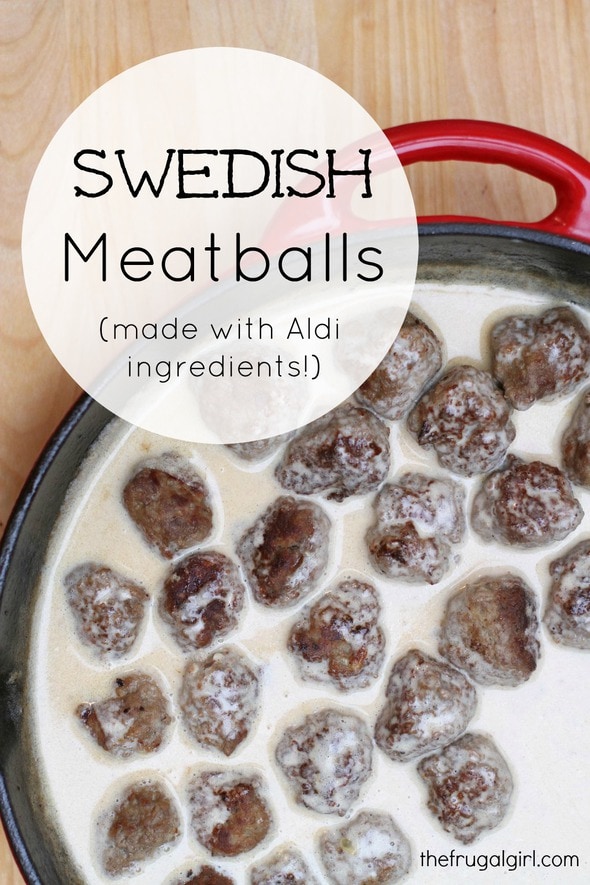 Tuesday
Zoe had been wanting fried chicken from Royal Farms, an east coast gas station chain (their chicken IS really good!) and I had enough gas points for a free bag of it.
So, I picked that up and made waffles, for a chicken and waffles meal.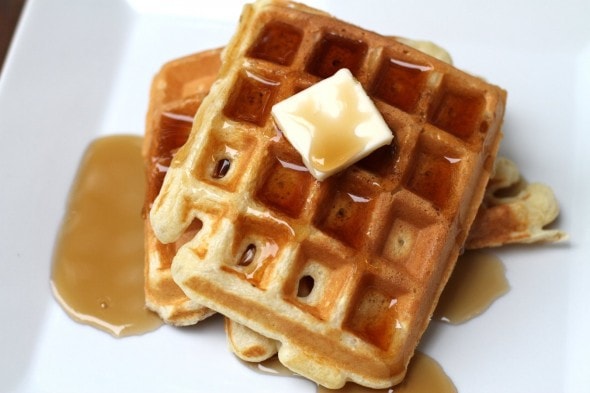 Wednesday
I made a green salad to use up a bunch of random stuff:
a partial bag of shrimp
a small package of chicken
various veggies
I hard-boiled some eggs to put on the salad as well.
Also, last time I made brioche rolls, I accidentally left the extra ones out overnight. Which made them quite dry.
So I cubed and froze them, and on Wednesday I used them to make a batch of homemade croutons to go with our main dish salad.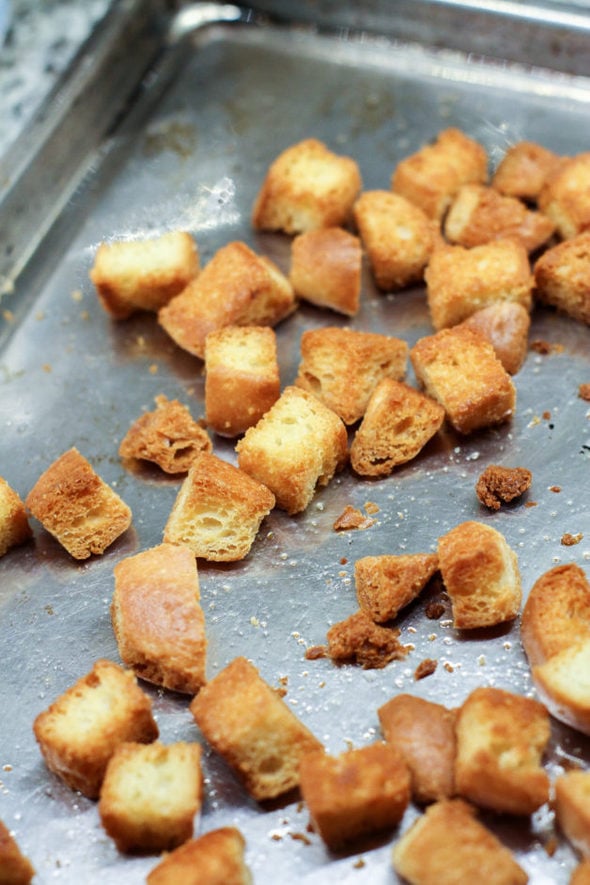 And, funnily enough, I made two loaves of fresh brioche to go with our salad. So it was sort of a double brioche night.
Thursday
I made hot turkey breast sandwiches with grapefruit and roasted carrots on the side.
(At first I wrote "roasted carrots and grapefruit" and I realized that sounded like I was roasting grapefruits. I do not, in fact, ever roast grapefruits.)
Friday
I plan to use some of the flatbreads (mentioned in this post) to make pizzas.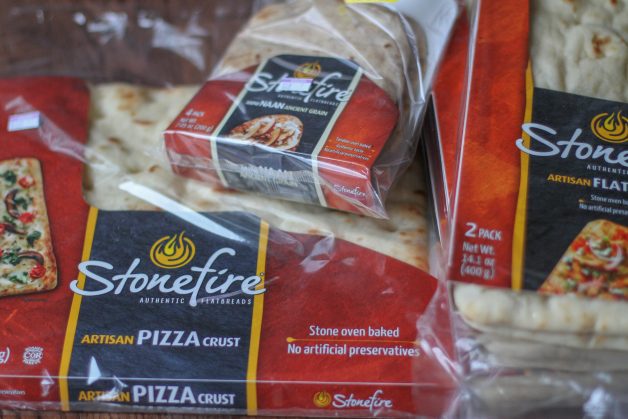 What did you have for dinner this week?