In case you're new: I tried out Stitch Fix for a while, using their "the cheaper, the better" option.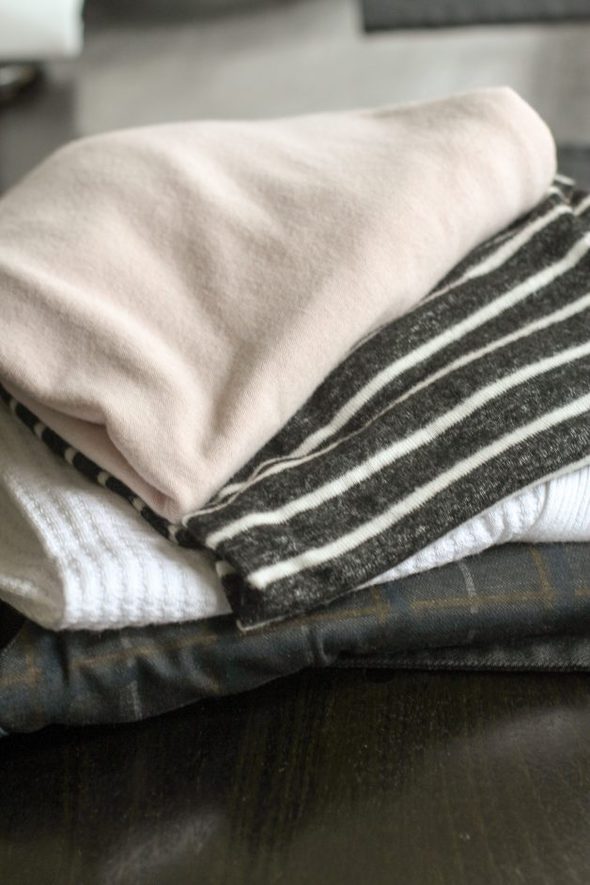 While I did get a few good pieces, Stitch Fix has routinely struggled to send me things that are very sensibly priced and/or that I even like.
But I have some credit from people finding old Stitch Fix blog posts via Google, so I am on a mission to use that up before I stop getting boxes.
At this point, these posts have nothing to do with frugality; we are just having fun with fashion here.
(Although, using up credit IS frugal, I suppose.)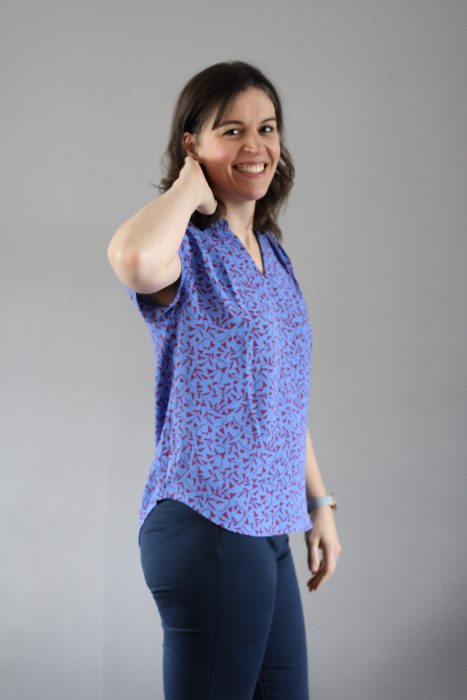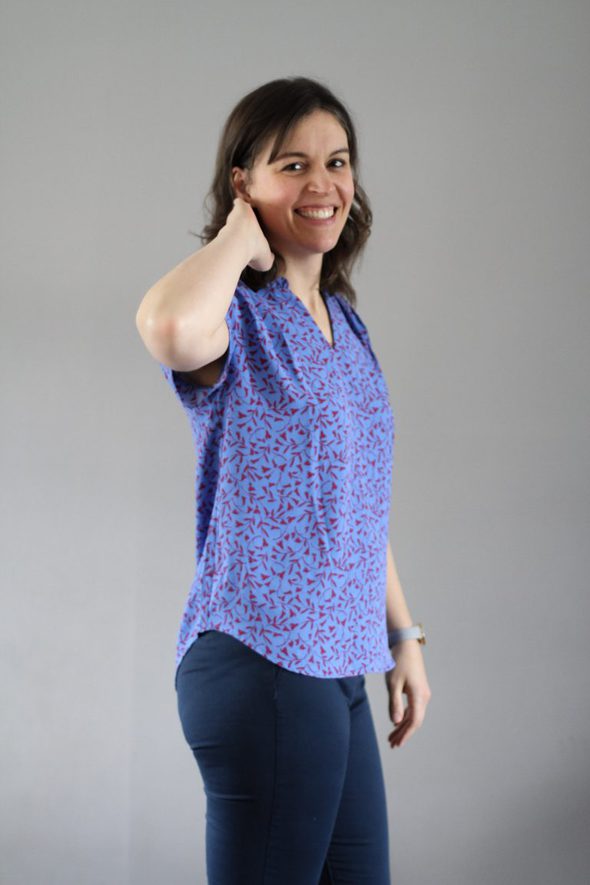 I got a box in October and never did blog about it. But I did take pictures, so let's catch up.
1. Plaid pants
Whoa. Definitely a departure for me.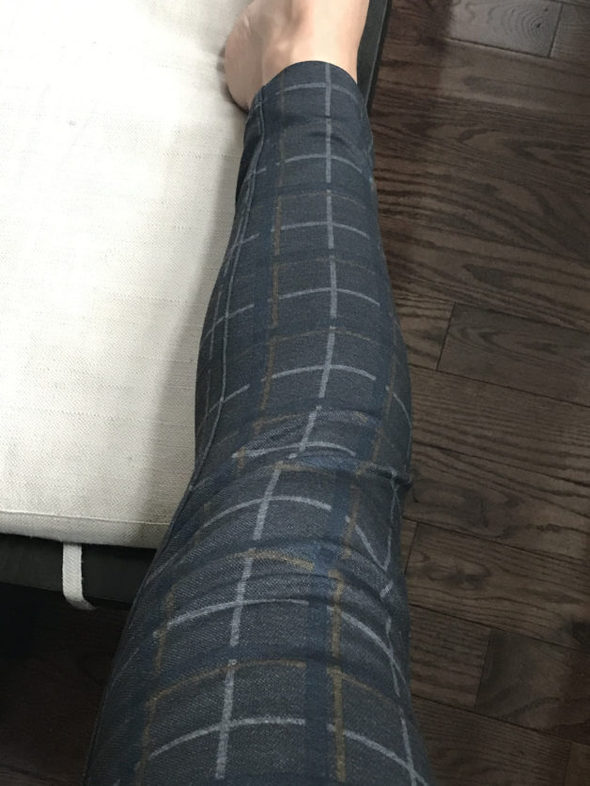 I put them on, was pleasantly surprised at how mild the pattern looked on me, but when I tried to zip them up, I felt…compressed.
Extremely compressed.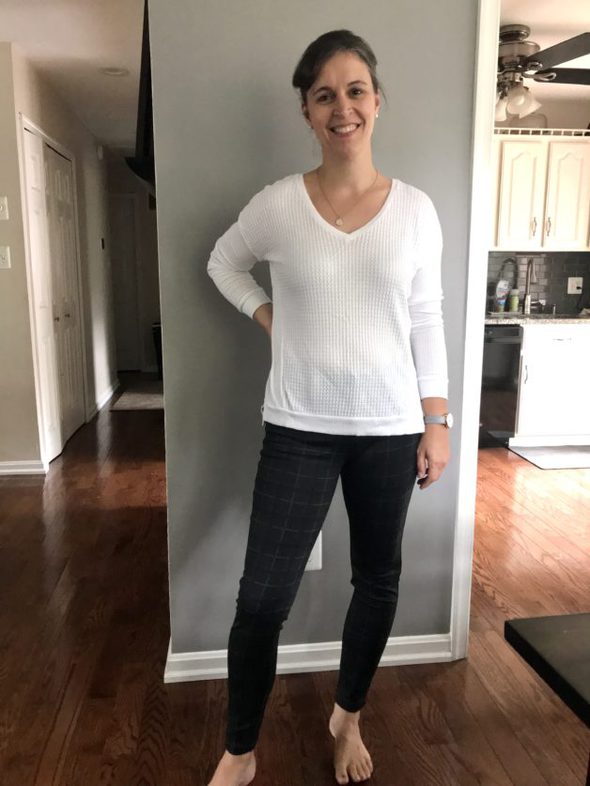 You can't see it in the photos, but trust me, sitting down in these pants would have felt exceedingly uncomfortable.
Zoe really likes plaid, though, so I exchanged this pair for a smaller size and now Zoe has pants that she loves.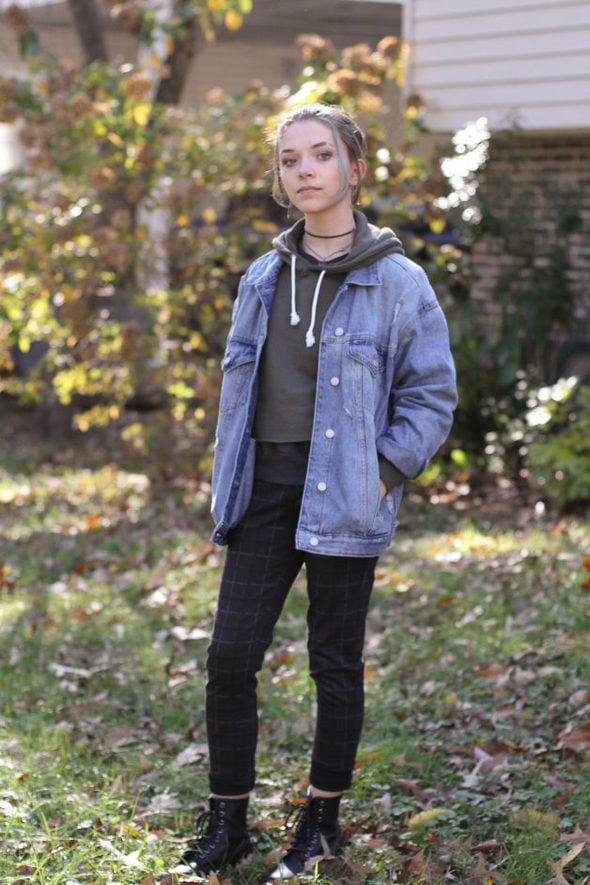 And I can maintain a wardrobe that allows me to sit down. 😉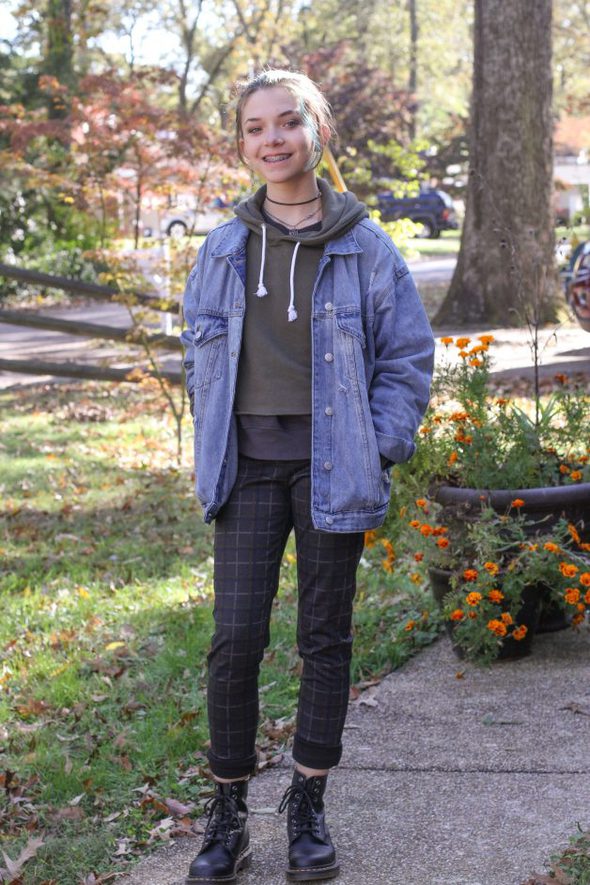 2. Long-sleeved white sweater
I don't hate this one.
But there are two bad things about it:
It's $108 (!!!!)
It's dry-clean only (for a white shirt!!!)
That's a hard no for me.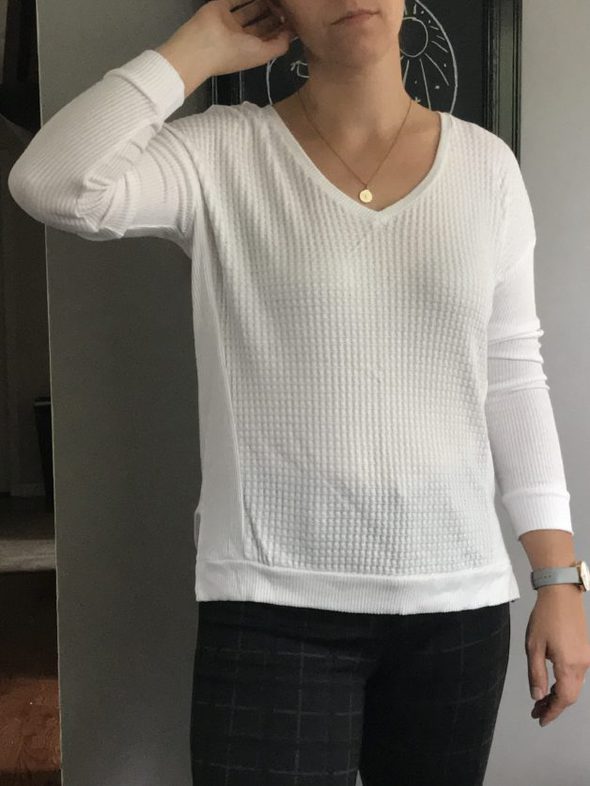 3. Light pink dolman sleeve knit top
Dolman sleeves are not something I love.
They look sort of normal as long as you have your arms down, but when you lift them up, it just gets strange.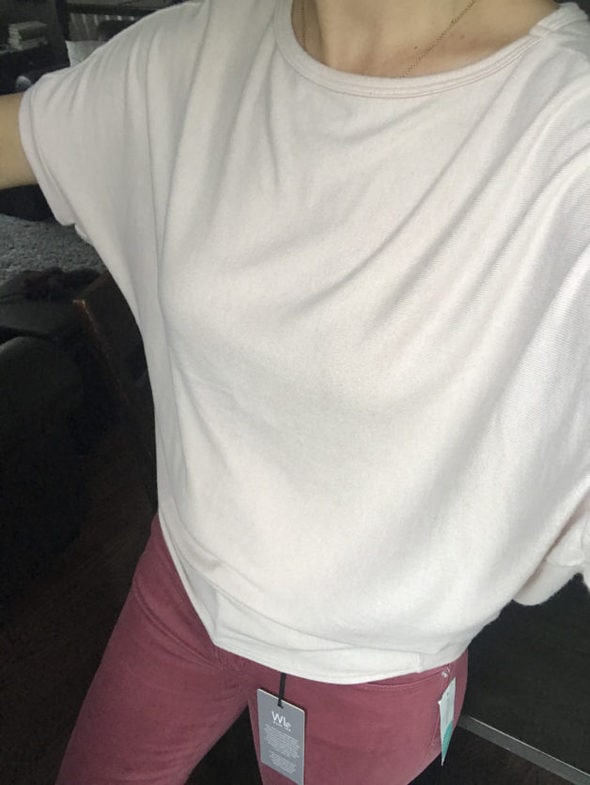 And even with my arms down, I just don't think this top is doing anything for me.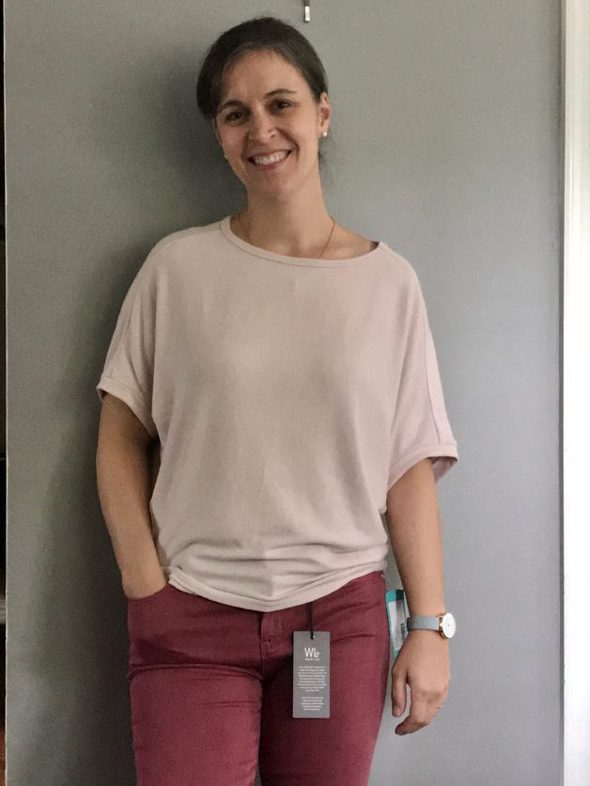 4. Cowl neck top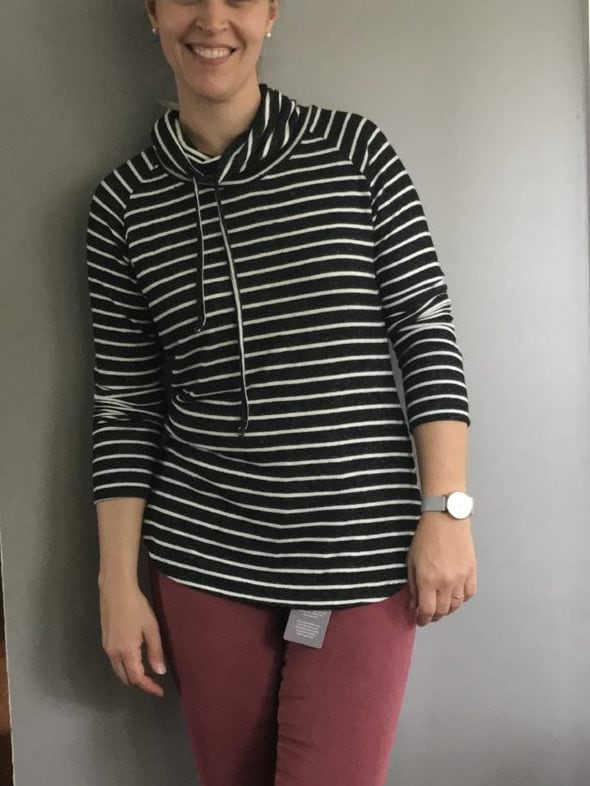 So, I did actually like this one, but the girls were like, "MOM. You have, like, 13 of these types of tops already."
They were not wrong.
5. Burgundy skinny jeans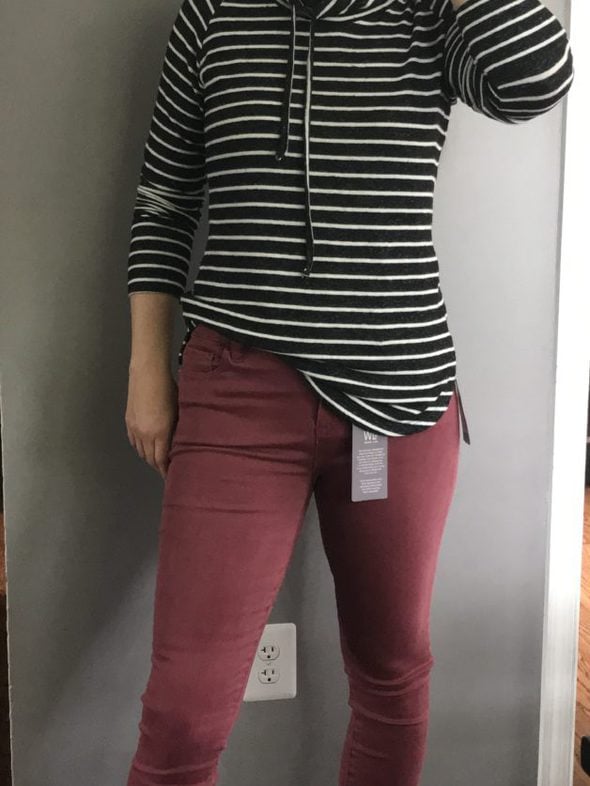 These I actually did end up keeping; I currently have no red pants, so they seemed like a fun addition to my wardrobe.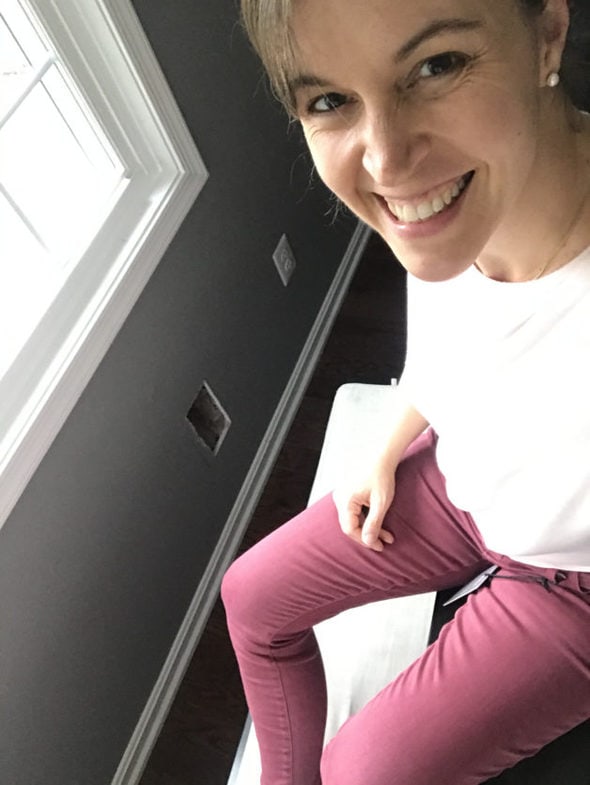 And that's the end of this fix. We kept 2/5 items, so we didn't make much progress on using up my store credit.
Womp-womp.
I actually got another box since this one, but I haven't got everything photographed. So you'll have to wait for another fashion fix.
(I kept everything in that box, but almost all of it went to my girls, not me. So, we'll have a wide variety of models next time!)
Obviously I already decided what to do with this box, but I'd still love to hear your fashion opinions. So:
What would you have kept and sent back?
P.S. Because I didn't do the explaining earlier: Stitch Fix sends you a box of five brand new items and they charge a $20 styling fee, which gets applied to anything you keep from a box. Returns are free. So, if you sign up and get the $50 credit, you can use it towards your styling fee and can probably get one item for free or almost free.
That's a good deal! But in the long run, though, Stitch Fix is not a very affordable way to get your clothes.