1. Mr. FG fixed a lamp
Sonia had this white Tomons lamp for a couple of years, and sadly, the switch broke.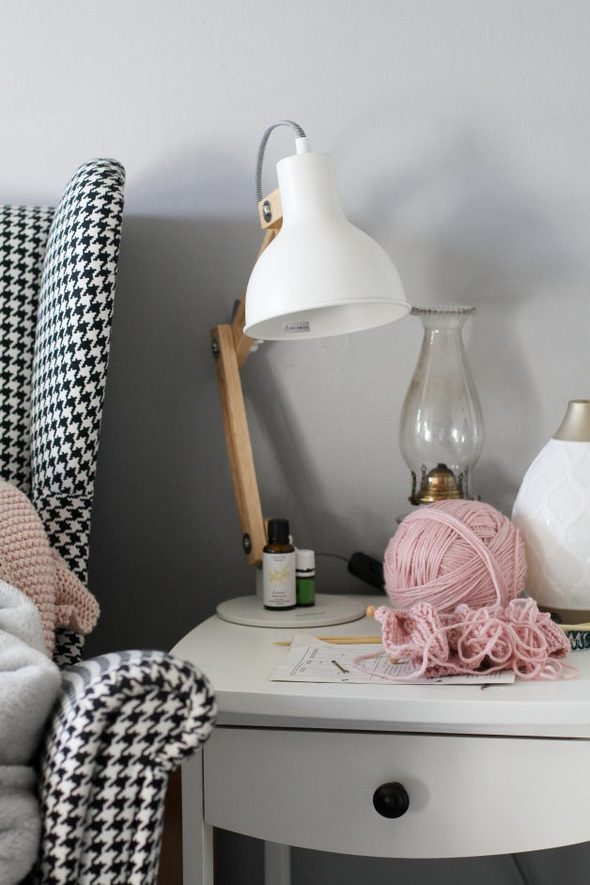 We bought a replacement lamp for her, but then Mr. FG took apart the broken switch on the old lamp to see if it was repairable.
A plastic piece inside the switch had indeed broken, but he found a replacement switch on Amazon, rewired the new switch in place, and now Sonia has a desk lamp and a chair-side lamp.
Which means this has all worked out very nicely for Sonia. Ha.
And I'm happy we didn't have to throw out a lamp over something as small as a switch.
(By the way, that's a secondhand side table I bought and painted for Sonia. Here are before and afters of that project.)
2. I bought clearance wrapping paper
I am not one to buy a bunch of Christmas wrapping paper at after-Christmas sales. For one thing, I don't like to store it for a year.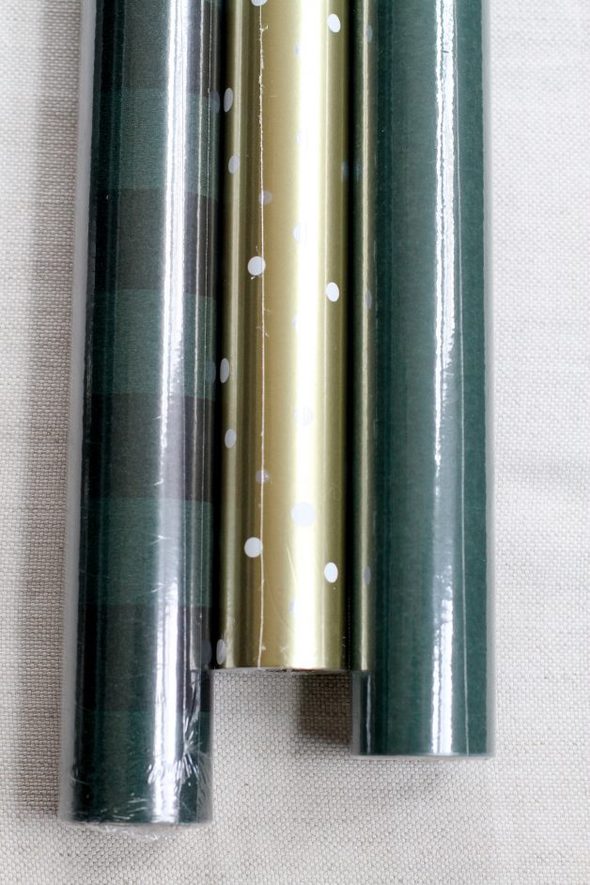 For another, I tend to use gift bags instead of wrapping paper when possible.
But when I took Sonia out to buy some yarn, I found a few rolls of clearance wrapping paper that did not scream Christmas.
So, I picked them up for those times when a gift bag will not suffice.
3. I sold a school book that all three girls used
This was a required textbook for an English class at the tutorial my girls have gone to.
In 2016, I bought a pretty heavily used $5 copy for Lisey. Sonia used it a few years later, and finally it was Zoe's turn last year.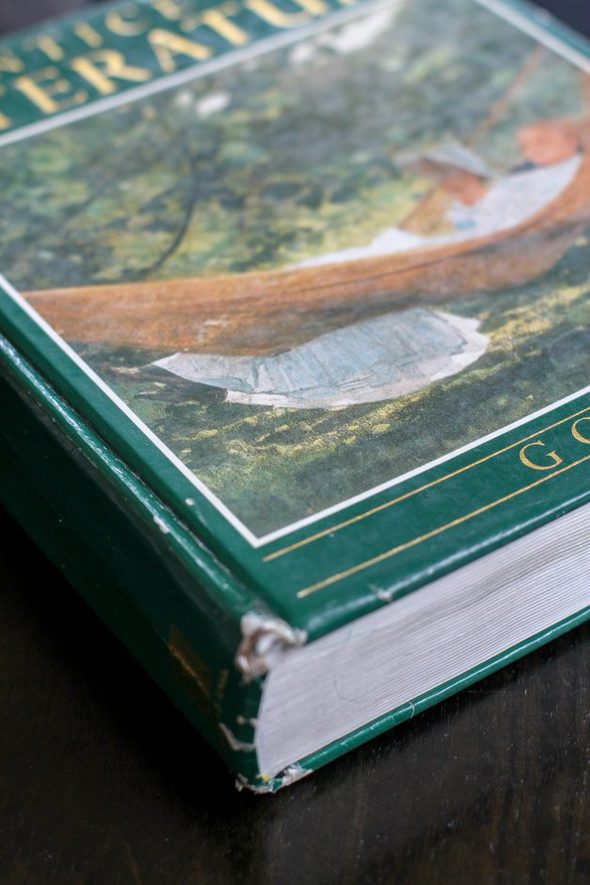 I listed it on eBay as soon as she finished with it, and it has sat there for months. But this week, someone bought it for…$4.99!
This is not a big deal in the grand scheme of things, but I do get a sense of satisfaction over the way you can sometimes buy a secondhand item, use it, and then sell it for what you paid for it.
4. I rescued some flatbread
The once-a-month food pantry where Mr. FG and I volunteer usually has bread leftover at the end of the distribution window.
The pantry can't store it, so it gets thrown away if it's left over.
(Leftover shelf-stable food can just stay until the next distribution day, of course.)
So, I took a bunch of the flatbreads home and threw them into my freezer. We'll probably mostly use them for quick pizzas.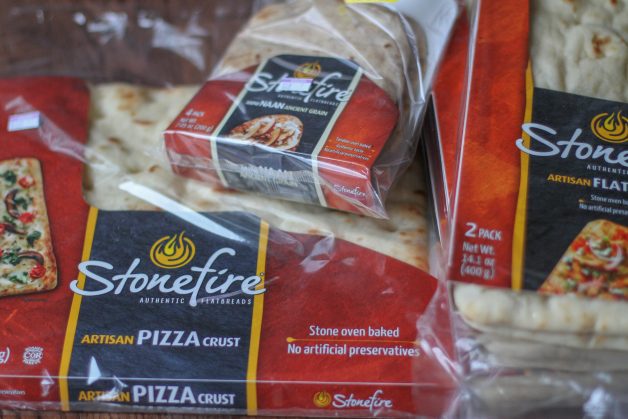 Obviously, this is not why we volunteer! But I am happy to have a chance to save some food from the trash.
5. I saved the last of the conditioner
The girls* have been using this huge Costco pump-top container of conditioner, and the problem with these bottles is always that it's hard to get the last bits out.
*Ok, not Sonia because she uses special products for her curls!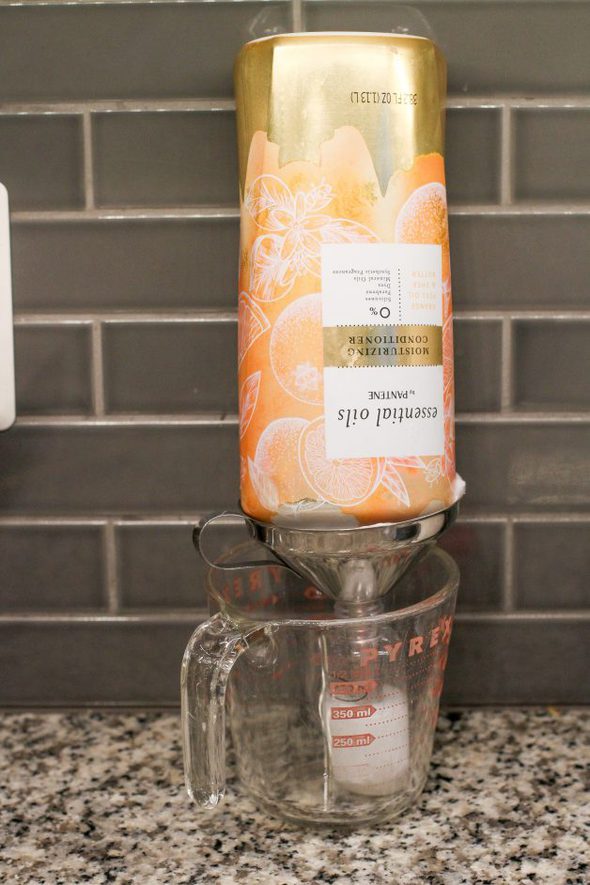 So, I turned it upside down to drain the last bit into a travel toiletry container. That way it'll be easy to use up.
Your turn! Share your frugal five in the comments.