Some months ago, I mentioned that I'd been reading Below Stairs, a memoir written by a British kitchen maid/cook.I loved it, and I found it to be both entertaining and thought-provoking.
And I have some rambly thoughts to share about it.
Ready?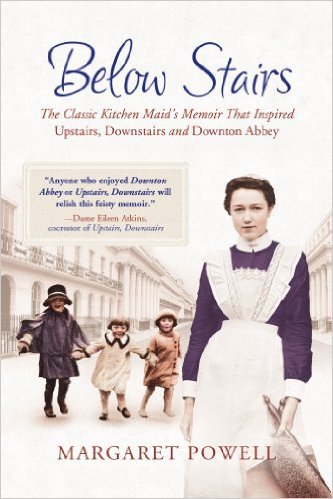 The author was in service at a time when class lines were clearly demarcated (not that they aren't now, but I think it's less than it used to be) and it was so sad to read about how poorly the working class was typically treated by their employers.
The wages were poor, the hours long, the accommodations small, cold, and poorly appointed (in her words), and little respect was given.
But in the midst of the many houses she worked at, there was one that stood out, where the employers really did care about the well-being of their employees.They took good care of them, provided them with good pay and decent housing, and as a result, the service people adored their employers and worked really hard for them.
At the other houses, though, they never felt motivated to go the extra mile, and beneath the exterior appearance of respect, the household help had hearts full of disdain and hate for their employers.
Anyway, when I read of the mistreatment of the service people, at first I thought, "Oh, it's good we don't do this anymore." and then I realized that our culture still kind of does.
When Mr. FG and I were shopping for carpet this past year, we were working with a sales rep….we talked with him at the store, he came to our house to measure, and so on.
When we stopped by to pay for the carpet, he said, "You guys should win the award for being the nicest customers ever."
Mr. FG and I were like, "Huh?" (because we didn't feel like we'd done anything out of the ordinary).
He told us that a lot of customers are rude and demanding and unfriendly, and he said when people are nice customers, he wants to give them good service and get them the best discount he can.
That made me think of the Below Stairs culture, because there's obviously a number of people who feel like carpet salespeople are a lower class and don't deserve to be treated well.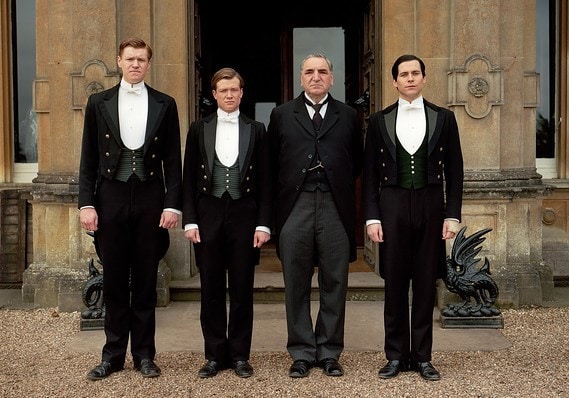 And what he said about wanting to give kind customers a better price also made me think of Below Stairs, and how when the employer treated the servants well, they wanted to serve the employer better.
While I do see areas where I still have room to grow in viewing people without class lines, for whatever reason, I don't typically think of people in service-oriented industries as being of a lower class. They're just people, doing a job, and they deserve just as much kindness and friendliness as anyone else does.
(Also: Mr. FG and I and our kids have all had jobs that were either in manual labor or customer service, so we know what it feels like, and we'd be a bit crazy to look down on people who have those types of jobs.)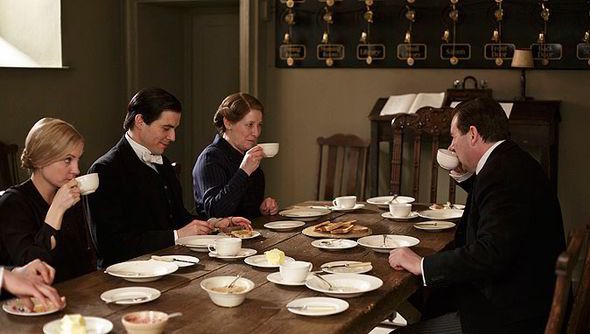 Mr. FG is even better at this than me, but I say hi to the garbage men, wave to the mail person, ask my Aldi cashier how his daughter is, ask about the health of my appliance repairman's little son (he has some health challenges), talk with Mr. Bob (the produce guy at the grocery store), congratulate the librarian on her engagement, greet people with a smile, and so on.
I don't think this makes me special, or that I deserve any special credit for this. But I am always surprised to hear that this is not the norm.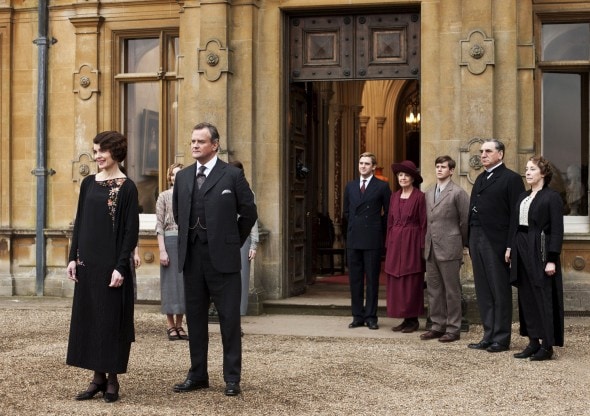 For example, one time when our A/C broke in the middle of the summer, we had a repairman come to fix it, and I said something to him like, "You must have so many people delighted to see you, because you bring cool air their way!"
And he said, no, what mostly happens is that he encounters crabby people who are angry about the A/C being broken and are impatient because they think he should have fixed it five minutes ago.
That made me sad…that people treat someone who's offering you a valuable service so rudely. I suppose it comes from thinking that HVAC repairmen are somehow less deserving of kindness than customers are.
(I haaaate being hot, so I feel like the HVAC repairman should have a seriously elevated status. 😉 All hail people who turn A/C on! )
Anyway.
Being kind and friendly to people, no matter who they are is a basic matter of loving our neighbors and it's something we ought to do whether there's a reward or not.
Although, spreading kindness really is a reward in and of itself, because wouldn't we all rather live in a world with kind people? And we can't expect a kind world if we're not being kind.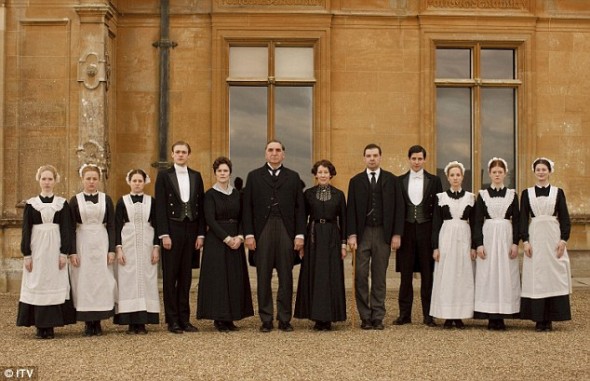 That said, Below Stairs, and my experience with the carpet sales rep reminded me that often, there is a direct reward for treating people kindly. When you treat people well, they're more apt to treat you well and give you better service.
I suppose there are some exceptions, where people see a kind person as a pushover and might try to pull a fast one, but by and large, my experience is that kindness is often returned.
It's sort of a counter-intuitive thing.
The harsh employers of the Below Stairs author thought that the best way to look after their own interests was to be demanding and to give their servants the bare minimum, but the kind employers were the ones whose interests were best served.
So, going through life with a rude, demanding attitude will probably have the opposite effect you'd be hoping for, whereas a kind attitude will often get you what you want.
I'm not saying we should just be kind in order to get better service; I hope that kindness will well up from a heart that loves other people.
But when we're tempted to be rude, it certainly doesn't hurt to remember that kindness usually pays better than rudeness.