What I Spent
How about another bullet list?
$17 at Harris Teeter
$38 at Giant
$36 at BJ's
$8.50 at Sprouts
$25 on a Hungry Harvest box
That adds up to $124.50, which means that we have had three weeks in a row of being under budget.
I'm not quite sure what to attribute this to unless it's that small stops to get a few particular items make us spend less than a big stock-up trip does.
That would be odd indeed since that would go against all the traditional grocery shopping wisdom, which says that multiple stops cause higher spending.
May Grocery Spending
Week 1: $98
Week 2: $106
Week 3: $124.50
What We Ate
Saturday
The girls had a friend here for a sleepover and I made homemade pizza for them. And then Mr. FG and I went out for a date night, where I was reminded once again that hot restaurant food > takeout!
You know what's funny? I made pizza for the girls, and then Mr. FG and I ended up at….a pizza restaurant. Ha.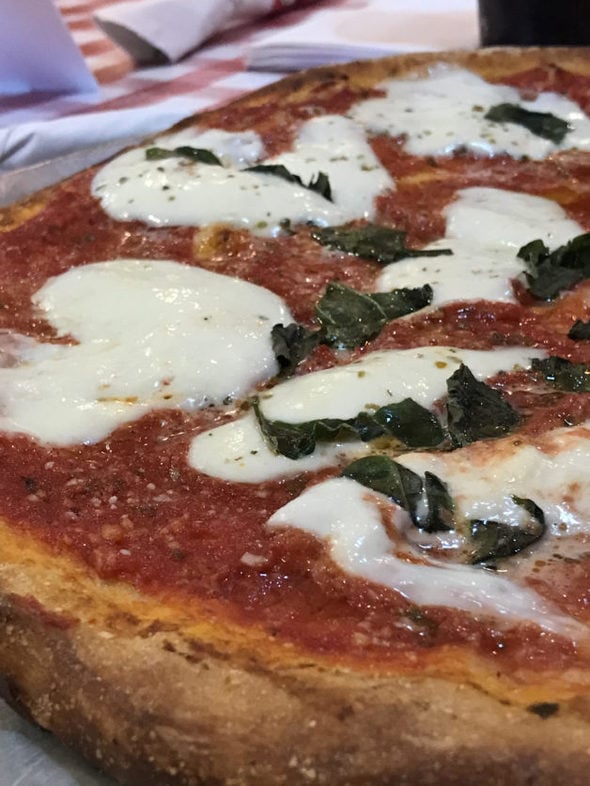 Sunday
We picked up wings from a local restaurant. Over the course of the last year, we've been getting takeout from a locally-owned restaurant each Sunday night, in an effort to support them during restrictions.
But now almost all of the restaurant restrictions here are lifted, so I guess we need to decide if we want to keep this up or not. Hmm…
Monday
I made chicken pita panini, and we had raw veggies on the side (cucumbers and carrots this time).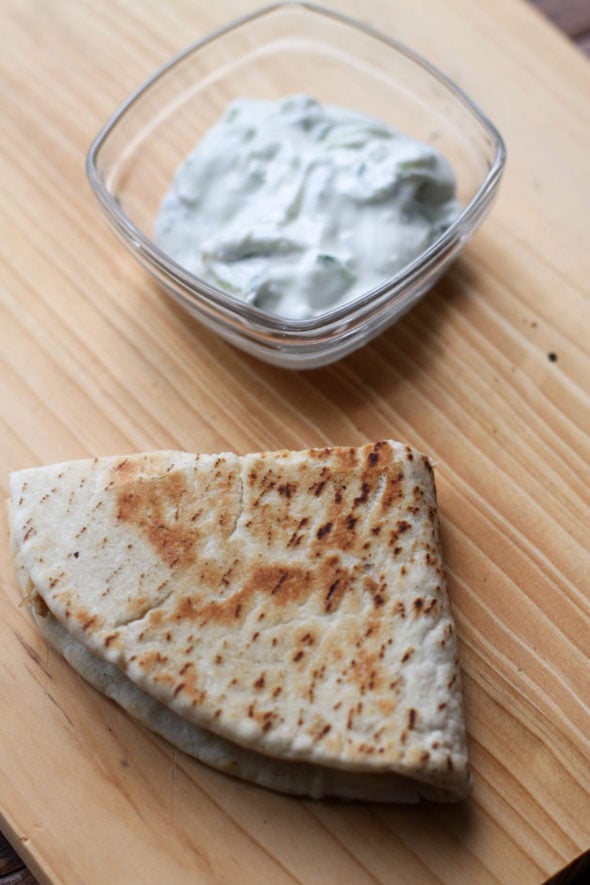 Tuesday
Sonia made chipped beef on toast, and we had our first watermelon of the year on the side.
So good!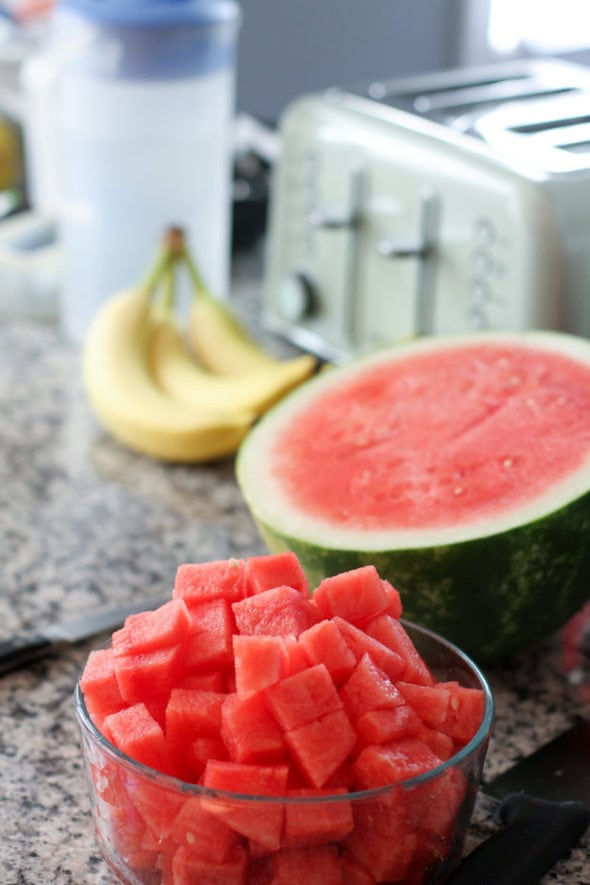 Wednesday
I made chicken sandwiches, using this brinerated chicken and this red pepper/basil mayo.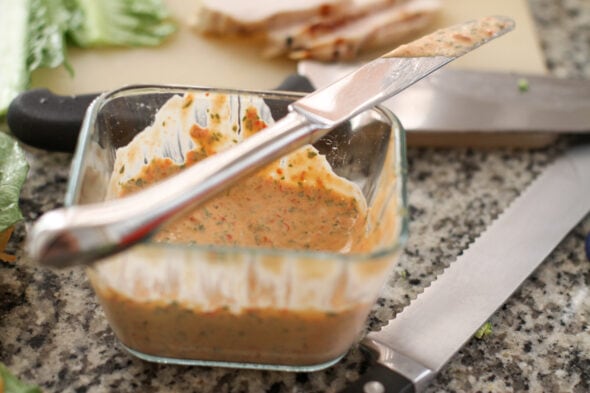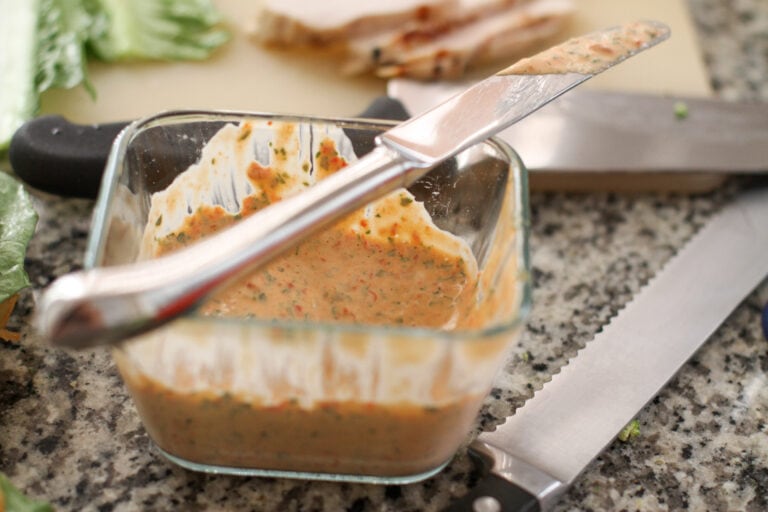 More watermelon with our sandwiches = happy me!
Thursday
I was feeling pretty uninspired about making dinner, but I found some ravioli in the freezer, so I boiled that for dinner, topped it with a jar of sauce + shredded Parmesan, and called it good.
I got some mushrooms from Hungry Harvest this week, so I sauteed those and added them to Mr. FG's serving, since he's the only one who really likes mushrooms.
So far, we have been unsuccessful at finding dairy and nut-free ravioli for Sonia, so she had penne topped with sauce.
I cut up celery, carrots, and red peppers to eat on the side (again, uninspired!)
Friday
One of my sisters-in-law had knee surgery this week, so I'm bringing her family a meal tonight.
I plan to make a big batch of this pulled pork, so I'll deliver that to them and we also will eat it for dinner.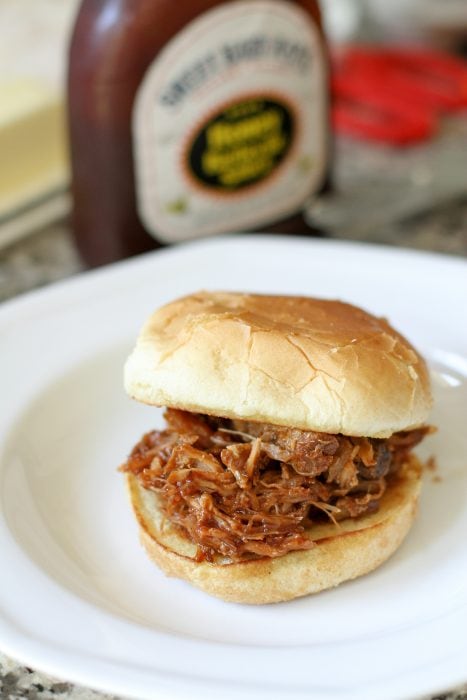 What did you eat for dinner this week?