New here? Thankful Thursday is our weekly community opportunity to hunt for the good in our lives. It's free! It could perk up your day! And you get better at this if you practice, so I'd love for you to join in the comments.
This week, I am thankful:
that I'm done with biology!
I took my two final exams this week and I am D O N E.
Whew.
I'm happy to say that I got a solid A in the class, despite having a very inexperienced professor.
So I think if I could get an A under these circumstances, I'm gonna make it through nursing school just fine.
And I'm pretty excited about all the free time I will have over the summer. Woohoo!
that test scores are so immediate
The last time I was in college was in 1997, and things have changed so much since then. One thing I like about now: usually when I take a quiz or an exam, I get to see my score right away.
And I got to see my final grade right away when I finished the class. Back in 1996/1997, I had to give my professor a self-addressed, stamped envelope if I wanted to get my class grade with any sort of speed!
So, I appreciate the immediacy of the current setup.
that Sonia got a job
She's going to be working at a clothing store (is anyone surprised??) and I think it'll be a great fit for her fashion-loving self.
I think she's going to have fun getting dressed up for work every shift too.
I love that Lisey is working at a lumber yard this summer and Sonia is working at a clothing store; these girls are such opposites, and I love that they are each doing something that fits their personalities.
that our freezer part is not too expensive
It needs a $100 board, which is not bad at all as appliance parts go.
that Zoe is getting vaccinated this week
And once she's vaccinated, that'll be 5/5 for our household occupants, cat excluded. 🙂
(I know vaccination is a topic we do not all agree on, and that's ok. You are welcome here either way.)
that virus numbers are so much better here now
All of our metrics have been moving in a really positive direction, and restrictions are getting lifted. Yay for a trend toward normalcy!
for this beautiful peony bloom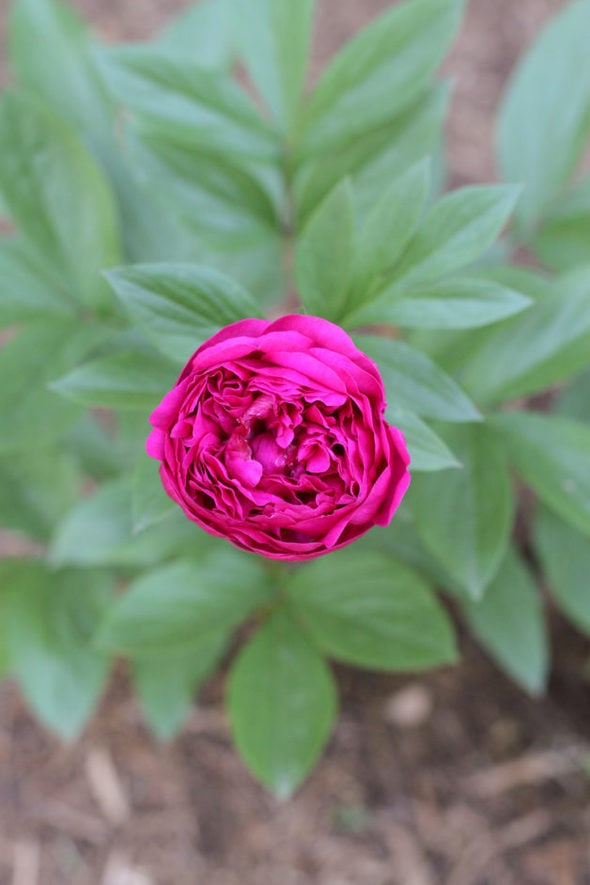 This is a relatively new peony plant from Aldi; I planted four a year or two ago and most of them do not have any buds on them this year.
(Peonies require patience since they don't bloom for a couple of years after planting!)
But this one has a big bloom on it, and I think it is so beautiful.
I do have one other peony plant that I bought at Aldi years and years ago; that one reliably produces multiple flowers every year.
So I know my other non-flowering ones will come through for me eventually too.
that I've been able to give away almost everything from my cousin's house
I was busy helping her declutter before she had her baby, and we tackled her basement the last time, so I came home with a van full of random things.
And I have found homes for almost everything! The internet is amazing for matching items with people who want them, and I find it very satisfying to be a matchmaker of sorts.
(It's not that I'm opposed to donating to charities; it's just that I often have items that would not make for good merchandise for Goodwill but could be used by someone who specifically needs them. For instance, I had a bunch of old darkroom equipment from my cousin; that would be a tough sell at Goodwill! But someone on Facebook wanted it.)
for my first watermelon of 2021
The first watermelon of the year is never objectively the best one.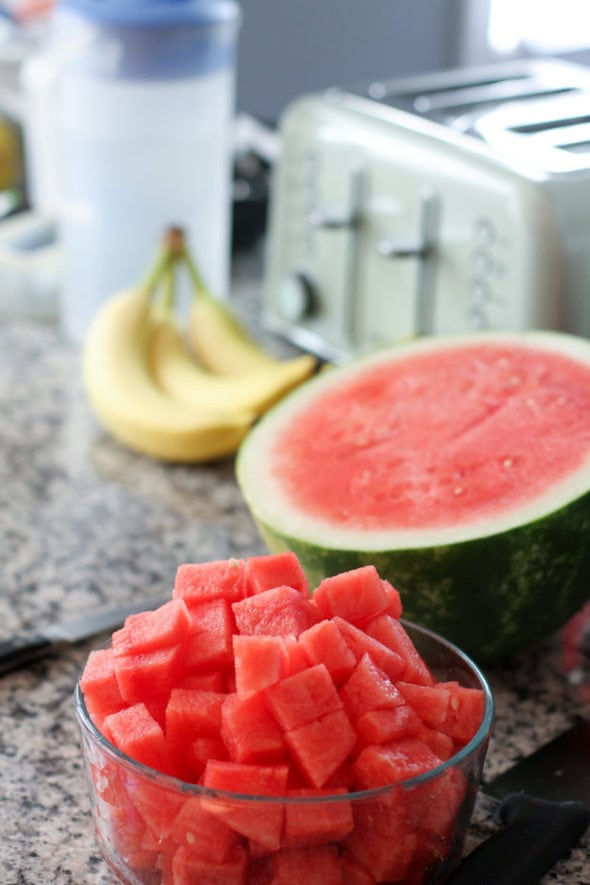 But after a winter of no watermelon, it tastes so good!
And honestly, as spring watermelons go, this one was surprisingly delicious.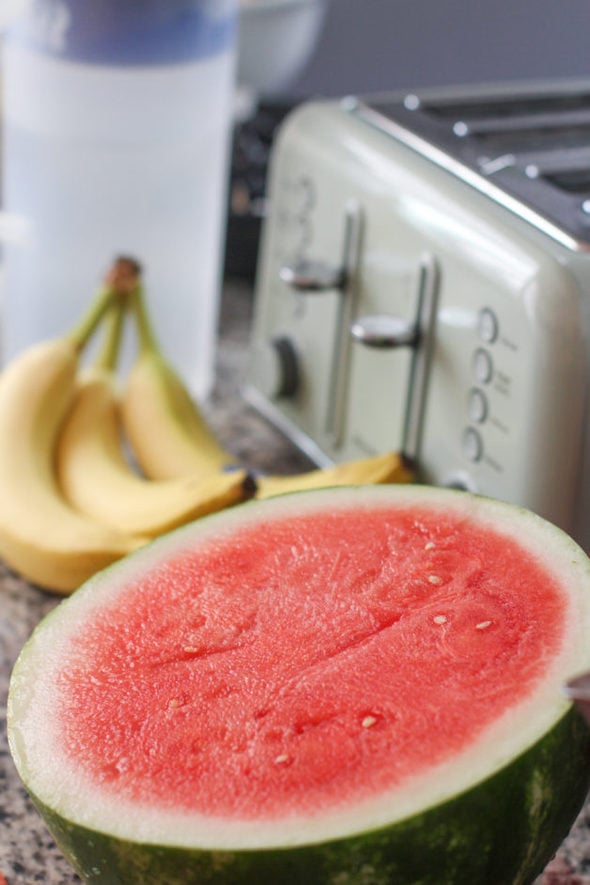 (Did I cover that watermelon half with my handy-dandy silicone lid? Why, yes, yes I did!)
that Sonia is almost ready for once-a-month allergy shots
In about six weeks, she starts on year four, which means that she only has to go once a month.
This is a huge improvement from the beginning of this adventure when she had to go in twice a week for shots.
After year four, she wants to start all over again for her cat/dog allergies, which is a testament to how much she loves animals.
(Unfortunately, there was not a way to fit her cat/dog allergy shots into the same serum as her pollen allergy shots.)
What are you thankful for this week?