You guys! Yesterday we finally got a break from the rain and clouds and ohhhhhh, the sky was blue.
I was so, so happy. When I went for a walk in the morning, I paused in the field and just soaked up the sunshine. It feels so good after a stretch of rain and clouds!
Anyway. On to the topic at hand today: food.
What I Spent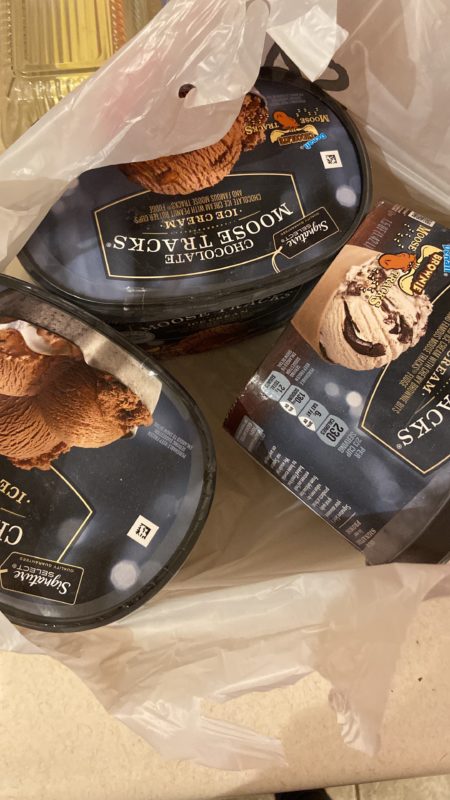 I spent:
$39 at Safeway
$7.50 at Giant
$13 at the Hispanic grocery store
$35 at Aldi
Soo, $94.50 for me!
What We Ate
Saturday
BLTs. Because I had some tomatoes that needed to be used.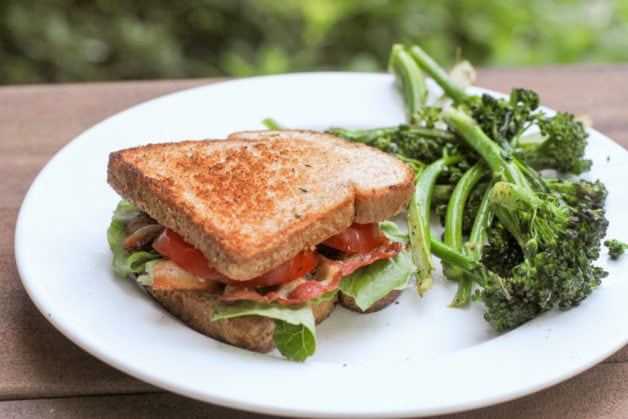 And also because I am always down for a BLT-eating session. 😉
Sunday
I tried making pizza for the first time since I moved here!
Conclusion: this oven does get sufficiently hot for pizza. Sweet.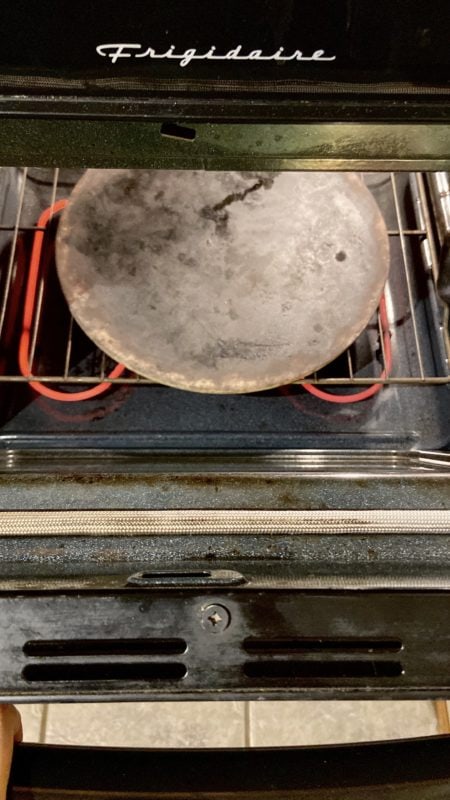 Here's how I make homemade pizza that doesn't suck.
And here are five reasons your homemade pizza might be turning out terrible.
Monday
I browned the last of those chicken thighs that I'd bought on markdown, mixed them in with a jar of tikka masala sauce from Aldi, and we ate that on naan, with cilantro.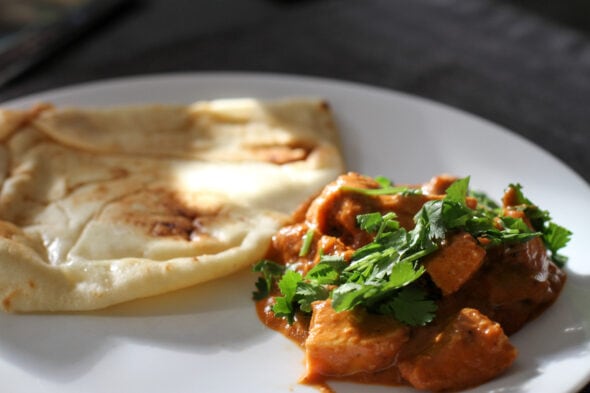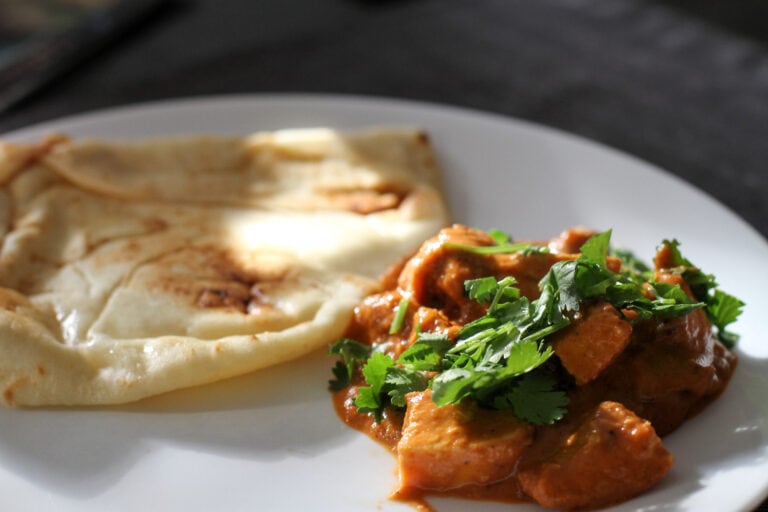 Tuesday
I made pancakes, fried cornmeal mush, and bacon.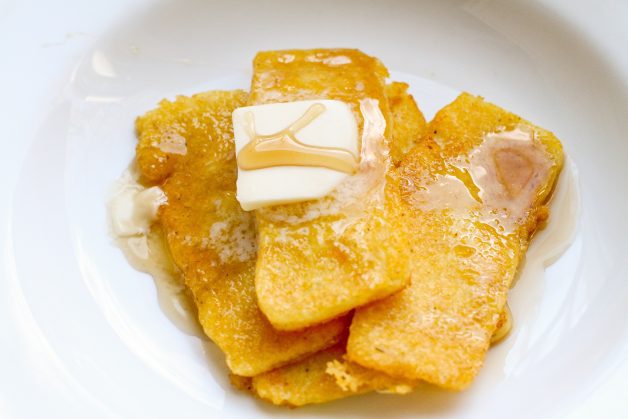 Wednesday
I was at my parents' house for a small birthday dinner for my brother and me (his birthday is the day after mine). And my abandoned-house sister-in-law's birthday is also coming up in a few days.
Sooo, it was kind of a catch-all!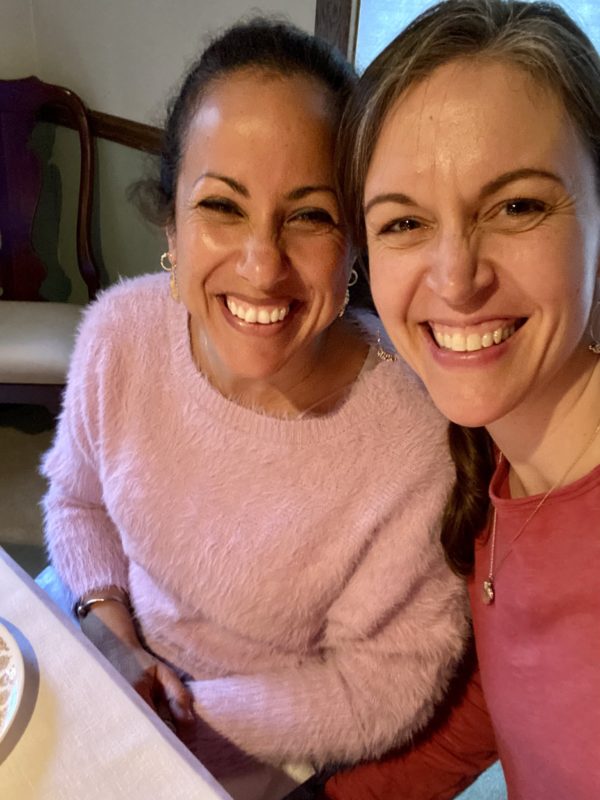 My parents made grilled salmon and beef, roasted broccoli and potatoes, and a fruit salad.
And for dessert, we had a meringue dish topped with berries. 🙂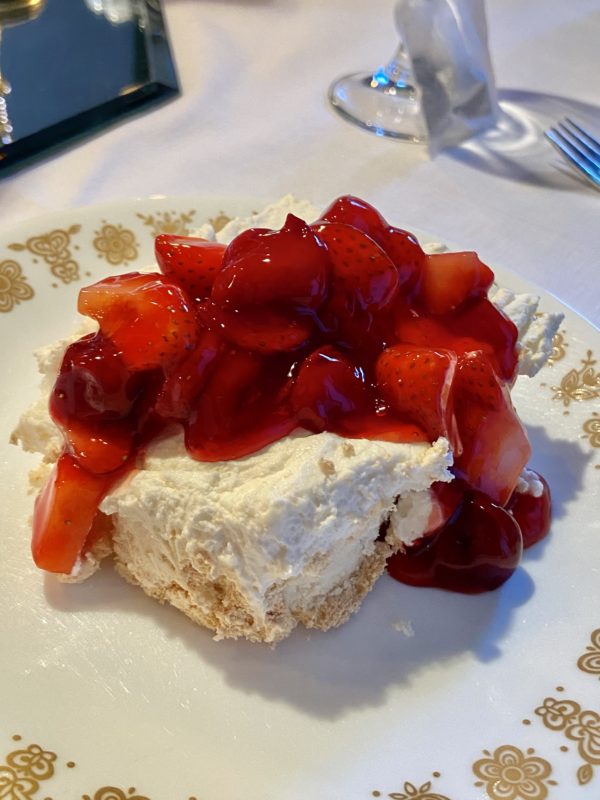 Thursday
I tried a Cook's Country recipe for Sopa Seca de Fideos, which is sort of like a Mexican version of spaghetti, topped with crema, queso fresco, cilantro, avocados, and tomatoes.
I thought this was pretty good except that it was a little too salty. And I say this as someone who often thinks things need more salt. 🙂
Friday
Well, I did have a pretty decently low week of grocery spending, so I might do a takeout night with the girls, depending on whether or not they have plans.
If they end up having plans, I might use another one of my birthday freebies (I have a few that are good until June!)
What did you have for dinner this week?