To start us off, I'm thankful for a stuffed chick. Let me explain.
About five years ago, Lisey and her friend bought an enormous yellow chick from Target.
He would be a rather run-of-the-mill stuffed animal if it weren't for his size; he's just so big!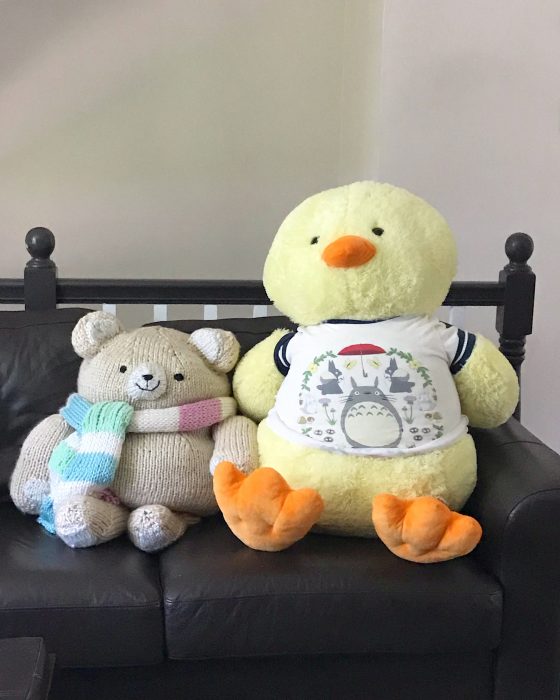 Lisey named him Pachick (you pronounce it like Patrick, except it's Pachick) and she has been on many adventures with him.
One year, she drove her little Corolla up to Canada (in January, mind you) and she had him buckled into her passenger seat. She said as she drove along the highway, people kept doing double-takes and then laughing.
When she got to the border between the U.S. and Canada, the border patrol agent said, "So, what's up with the chick?" and they had to pat him down to make sure she wasn't smuggling something into the country. Ha.
When she felt a little sleepy during her drives, she said she had made-up arguments with Pachick (he doesn't share her political views), and that helped to keep her awake. 😉
Pachick went with her when she moved in with my aunt and uncle, but of late he's been here with us.
Lisey decided she needed to take him with her to Hawaii (because of course!) so she stuck him into a space bag and vacuum-sealed him and OH MY WORD, this made the three of us laugh so hard.
I don't know what it was about seeing him in the bag, but we could not stop laughing. My abs hurt!
So, Pachick is currently very…compressed. And hopefully, he will reinflate once Lisey unpacks him in Hawaii.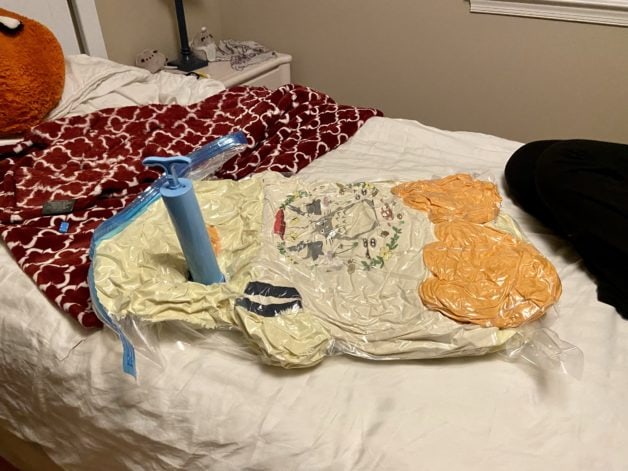 Anyway, this whole Pachick situation is very emblematic of how Lisey moves through the world, and I love it. We are really gonna miss her chaotic energy!
What else?
I am thankful:
for this lovely pear painting
Remember the photogenic pear I posted? And how I said it seemed like it would be perfect for a painting?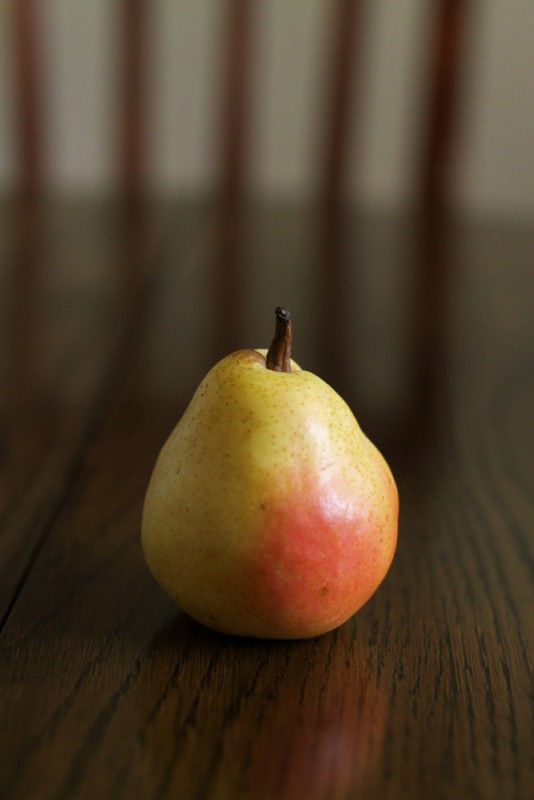 Well, reader Jana (who goes by Central California Artist here in the comments) painted it!
And she said I could share this scanned version with you, titled The Frugal Pear (heh).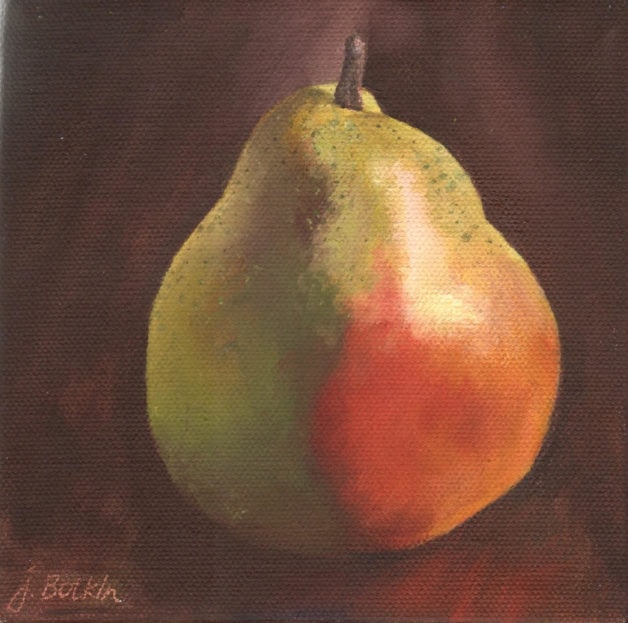 You can follow Jana's blog at https://www.cabinart.net/blog/
for Lisey's boss from Valvoline
Lisey had multiple bosses at Valvoline, but in 2020, she had one named Steve and he has been such a huge blessing in her life…a wonderful father figure for her.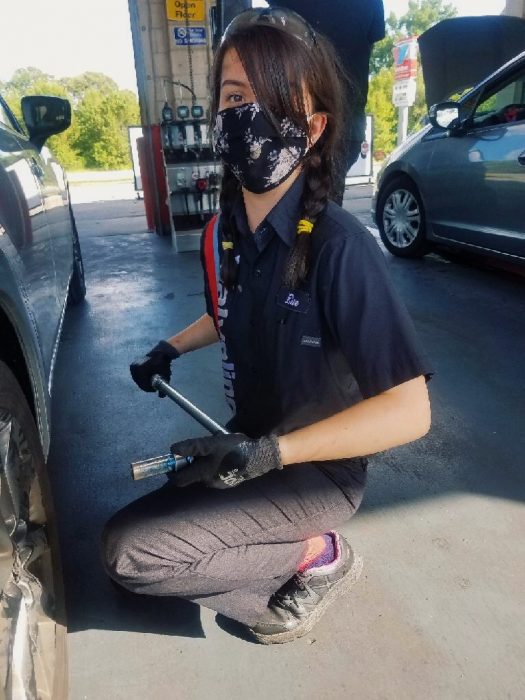 He's the one who first suggested that she might like to go to aviation school.
He's written a whole pile of recommendation letters for her to help her apply for scholarships.
He's been there for her during various meltdowns over the years, always available to offer a cheerful word of advice, or to send her some cute animal pictures or videos to distract her.
Sometimes when I am not sure how to help Lisey, I say, "Have you tried texting Steve?" because I know he will always know what to say.
His sense of humor is just quirky enough to mesh perfectly with Lisey's.
And when she graduated last week, he drove all the way to be there to attend, and he brought her a card with $100 in it.
I am endlessly grateful for the difference he has made in her life!
the end of a string of rainy, cold weather
After today, the weather is going to get sunnier and warmer!
I have been appreciating all the lovely little raindrops on the plants as I walk, but still…I doooooo prefer sunshine.
for my rain jacket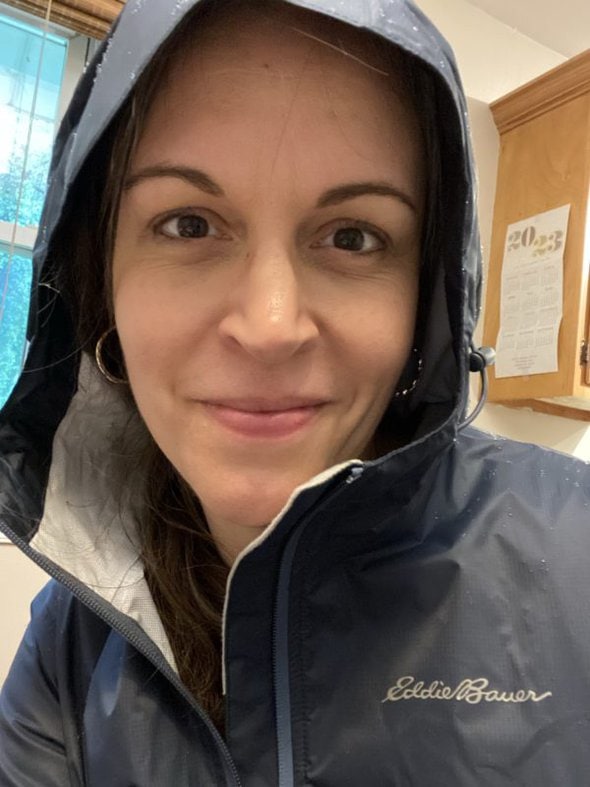 It's been coming in very handy lately!
for my neighbor Donna who helps Lisey
The two of them have been busy prepping Lisey's car for shipping to Hawaii, and I just love that Lisey has this relationship with Donna.
for my bedroom
I really, really love my little bedroom. I was telling my friend that I often feel like I am staying at a hotel because it is so lovely in there!
for these baby spruce growths
My big spruce tree is sending out so much new growth right now and the new little bits almost feel like silicone. I love touching them when I walk by.
for my cat
She's so cute and I love how social and snuggly she is.
Seriously, the best cat ever. I don't know how we got so lucky with our first try!
What are you thankful for this week?