What I Spent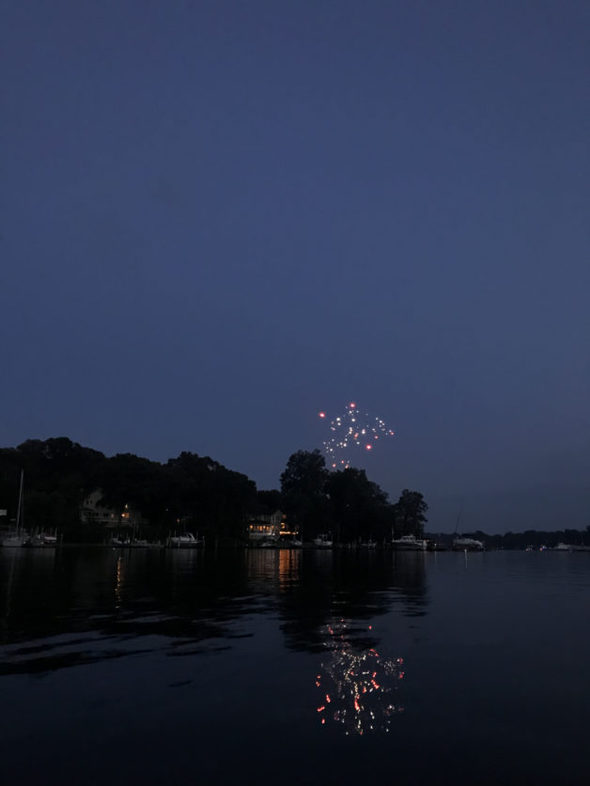 $26 at BJ's
$102 at Aldi
$35 at Weis
$20 at Harris Teeter
So, that's $183 for the week.
July Spending
Week 1: $157
Week 2: $183
What We Ate
Saturday
Mr. FG was at a concert with a friend, Sonia was pet-sitting overnight, and Lisey and Zoe went out with two friends.
Which meant I was home all by myself.
That has almost never happened in the last year, so I was not displeased with my Saturday night situation.
I didn't feel like putting forth a bunch of effort, so I just fed myself a random assortment of things from the fridge. Easy + food-waste-fighting!
Sunday
Lisey really wanted fried chicken, and we had points to get a free family pack. So, we picked that up and ate it with some watermelon.
I don't make desserts that often, but it was a holiday, and the girls had been asking for some angel food cake recently.
So, I made one of those and we topped it with whipped cream and berries.
Monday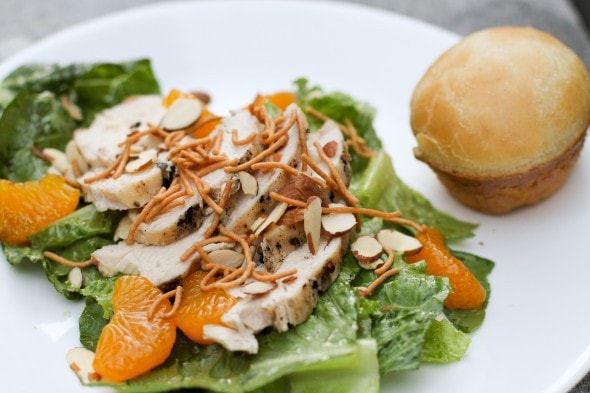 I made this mandarin chicken salad with pull-apart garlic bread.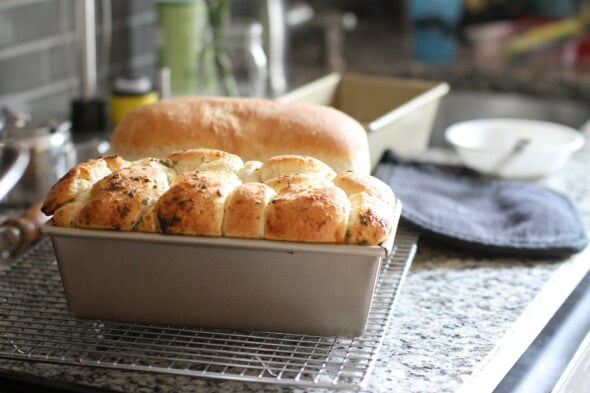 garlic pull-apart bread recipe
Tuesday
We don't have any free nights this weekend, so Mr. FG and I did a mid-week date night, using a local voucher (kind of like Groupon) for a Peruvian chicken place.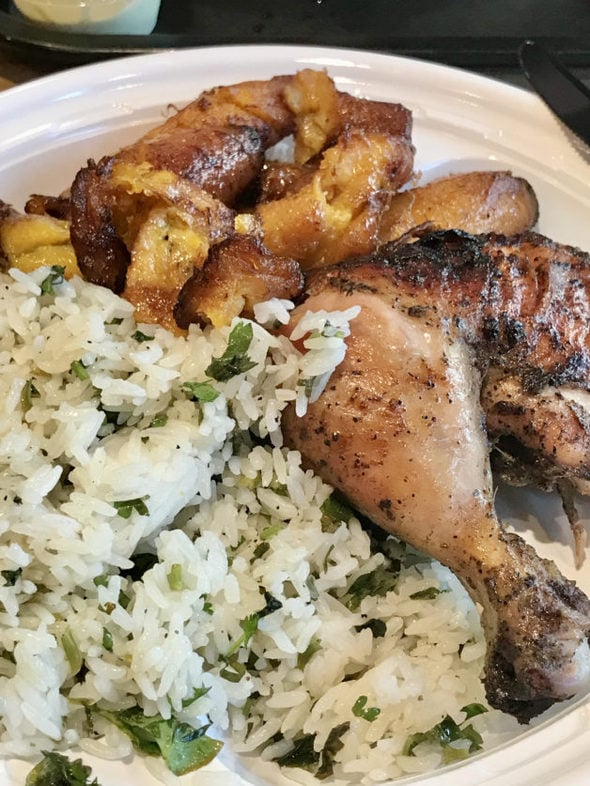 We tried plantains and fried yucca, which neither of us has had before.
Verdict:
thumbs up to the fried yucca
meh to the plantain; not my favorite, but not terrible
At home, the girls had a Very Healthy Dinner comprised of mini pigs in a blanket. And watermelon.
Wednesday
I made grilled chicken gyros, stuffed with tzatziki sauce, cucumbers, tomatoes, onions, and obviously, chicken!
And we had cherries on the side.
Thursday
I made shrimp salad croissants (chicken for Zoe).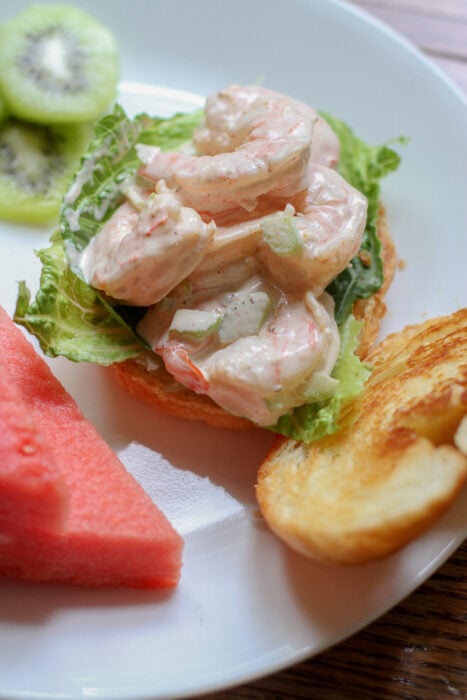 Friday
Tex-Mex night!
I'm making pork tinga tacos on corn tortillas, and we'll have chips, salsa, queso, and guacamole with those.
What did you have for dinner this week?